In a very close 100m final at the NCAA Championships, Godson Brume settled for the silver medal in a massive Personal Best of 9.90s.
Godson Brume has become Nigeria's third-fastest man in history after running a blistering 9.90s to win a silver medal in the men's 100m final at the NCAA Championships.
The Louisiana State University sophomore student was edged at the finish line by Texas Tech's Courtney Lindsey, who surprised the field with a PB of 9.89s and Shuan Masangwanyi was third with a PB of 9.91s.
Brume was of the favourites for the NCAA title, having had an outstanding indoor and outdoor season throughout the year. His loss in the final is his first in a major race this season, buttressing the point of his magnificent form this year.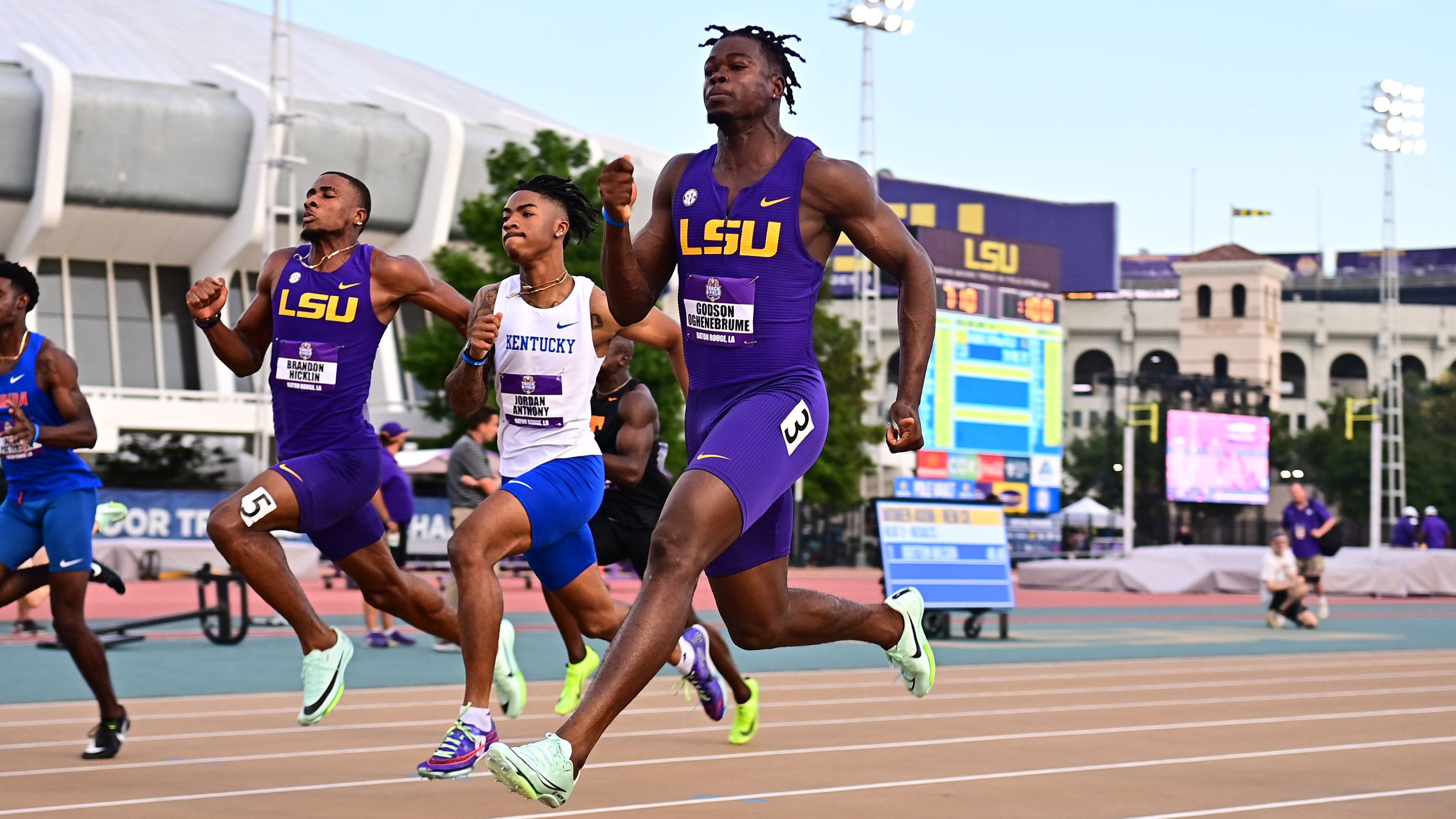 He went to the championship as the South Eastern Conference (SEC) champion and has anchored his school's 4x100m relay team to an unbeaten run smashing the Collegiate Record in the process.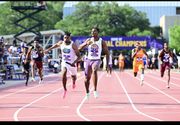 Godson Brume's success didn't just suddenly spring out, as he has consistently given the signs since the beginning of the season for anyone who cared to notice. His brilliant performances at the SEC Championships is just the beginning of the famous quote 'the underdog has become the top dog'.
Though the talented speedster didn't get the highly prestigious NCAA 100m title, Brume can take solace in the fact that he has become the third-fastest Nigerian 100m runner in history behind Olusoji Fasuba (9.85s) and Divine Oduduru (9.86s).
He also goes home with the 4x100m title after anchoring LSU to victory in 38.03s.
Brume will end his 2023 breakout year with a 60m bronze medal at the NCAA Indoor Championships, 100m silver medal at the NCAA outdoor championships, and 100m gold medal at the SEC Championships - an outstanding achievement for a 20-year old.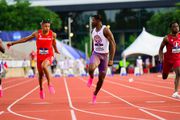 Godson Brume officially joined Nigeria's elite league of sub-10s runners, obliterating his PB with a new 9.93s at the NCAA Championships.
Meanwhile the other Nigerian duo in the final gave good outings as Udodi Onwuzurike placed sixth in 9.98s and Favour Ashe eighth in 10.02s.