Super Falcons of Nigeria star Rasheedat Ajibade continues her crusade with the Jesus Loves You brand.
There is an update on Super Falcons of Nigeria star Rasheedat Ajibade.
Rasheedat Ajibade is trending ahead of the return to league action with Atletico Madrid after the international break.
Rasheedat Ajibade brands Jesus Loves You
Ajibade has taken to social media to show off a Jesus Loves You Brand.
She posted photos wearing an Orange Jesus Love You shirt with a face cap.
Ajibade also posed with an unknown man wearing a similar outfit but in blue.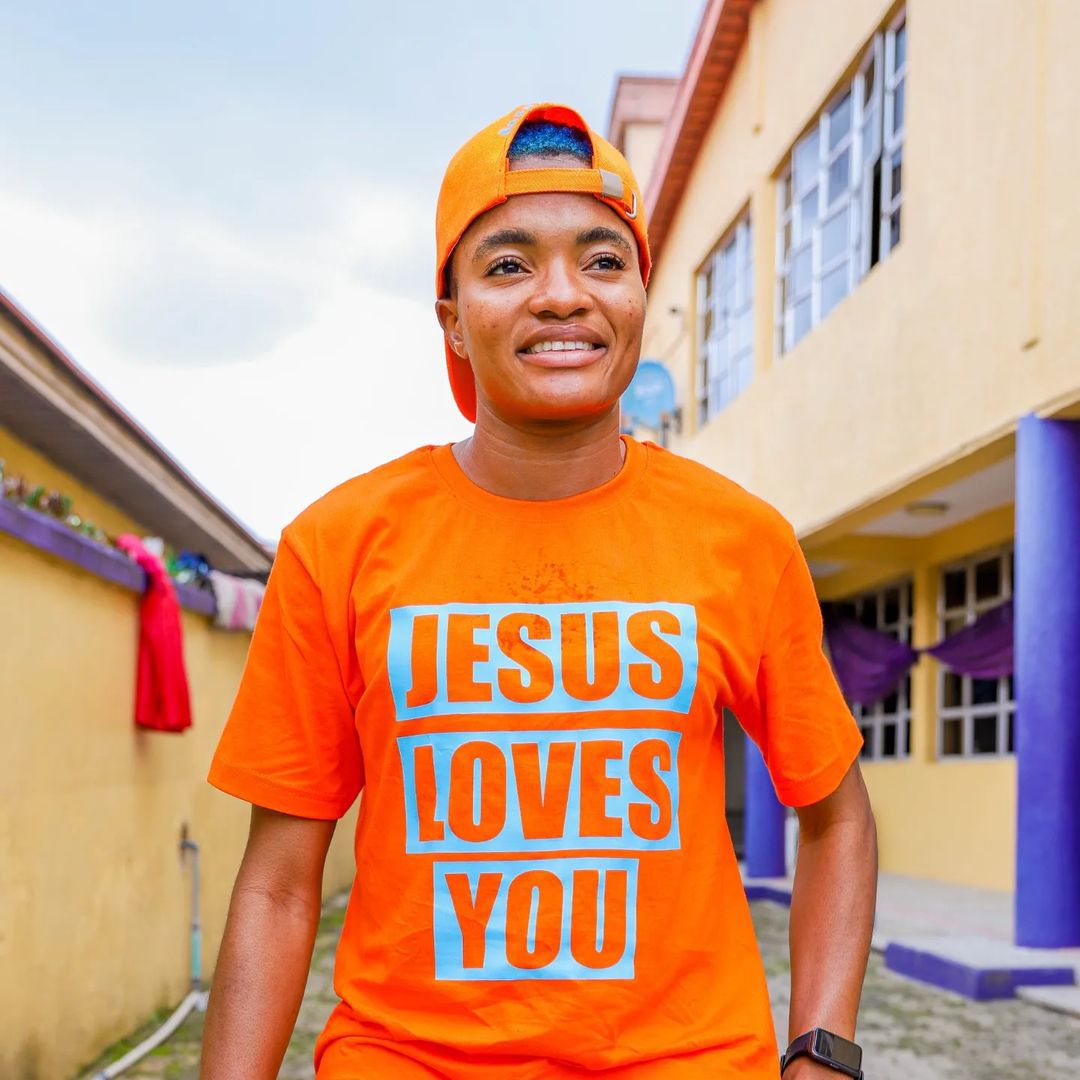 The Super Falcons star posted a video talking about her commitment to her religion.
She said, "Watch till the end..lol..funny but true.
"I have seen people lose their miracles because they do not testify " in P.J.'s voice "...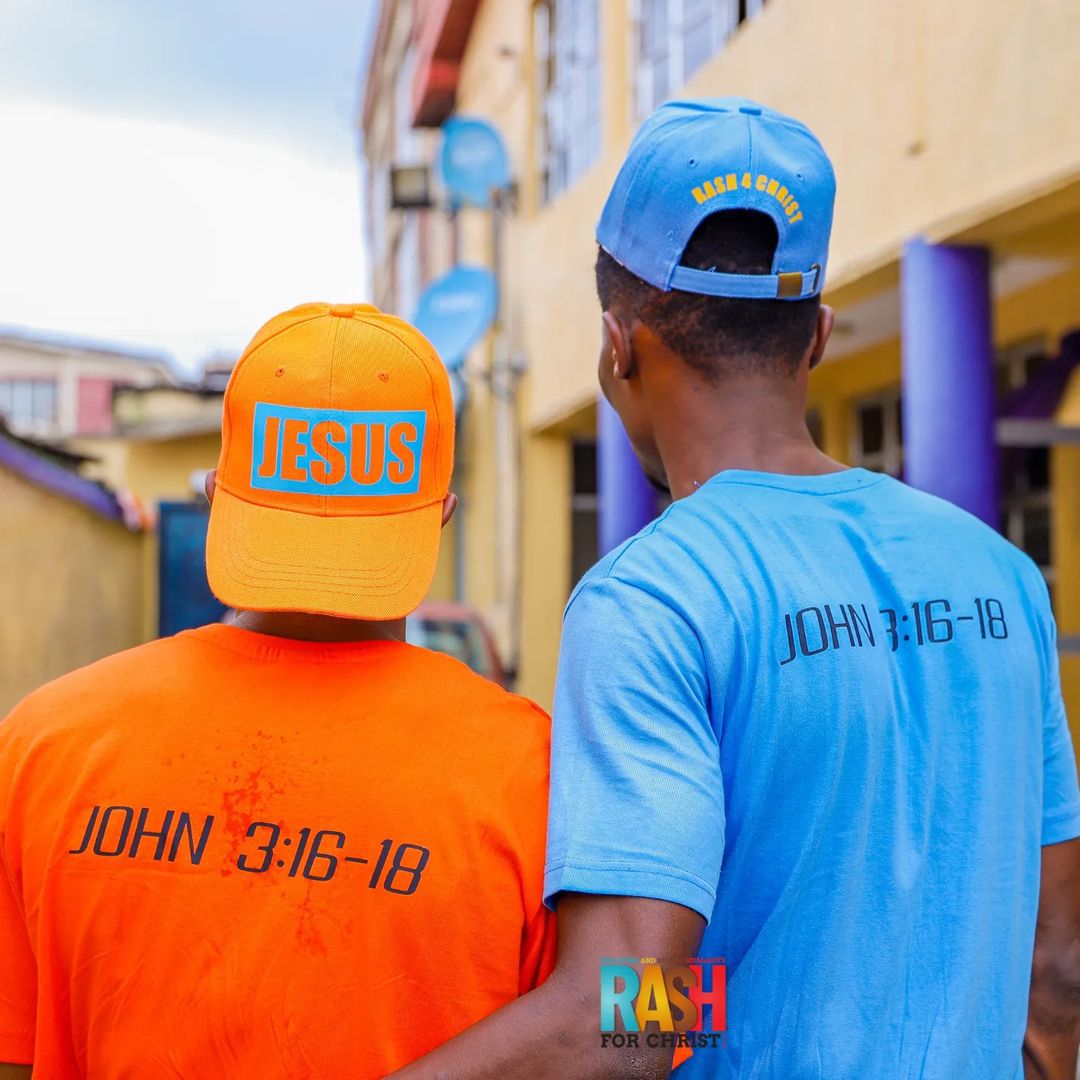 "Ref: Revelation 12: 11 And they overcame him by the blood of the Lamb, and by the word of their testimony, and they loved not their lives unto the death.
"Mark 5:19 KJV Howbeit Jesus suffered him not, but saith unto him, Go home to thy friends and tell them how great things the Lord hath done for thee, and hath had compassion on thee.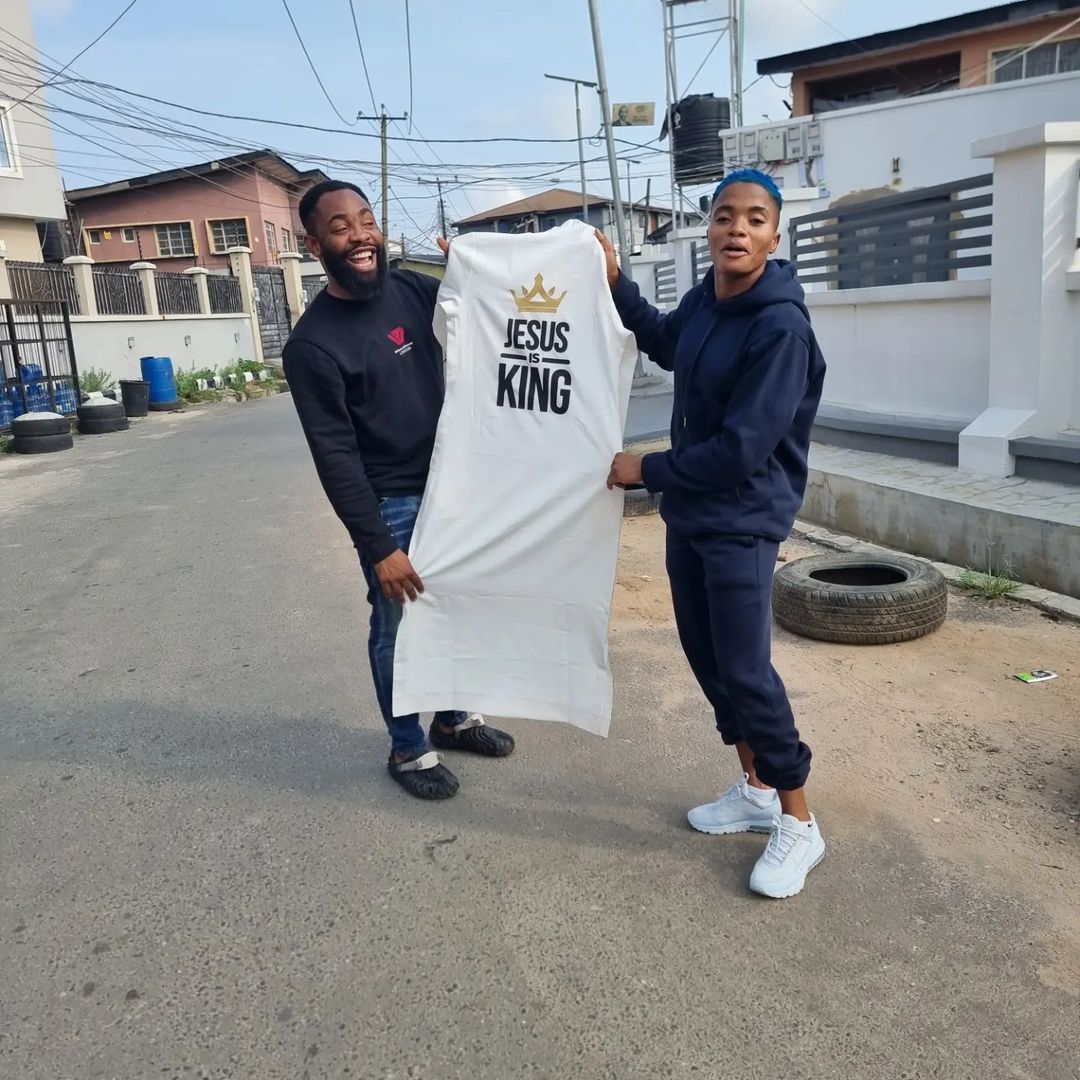 "2 Timothy 1:8a KJV Be not thou therefore ashamed of the testimony of our Lord.
"May we all have reason to testify in Jesus' name 🙏. Now you see why I wasn't created as Angel 😇"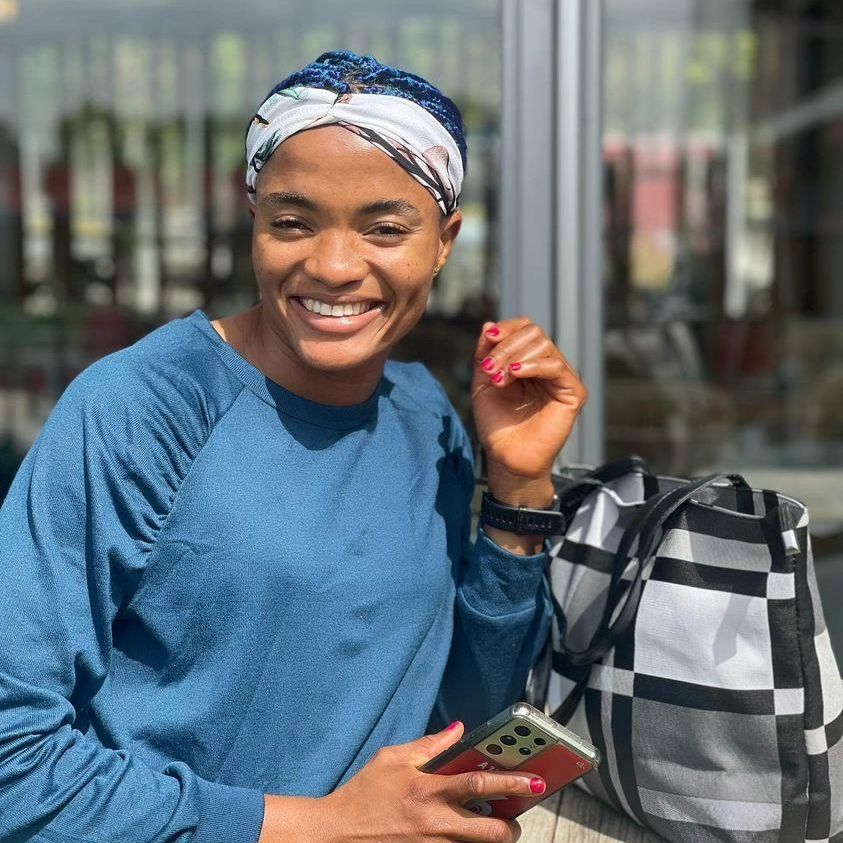 Jesus is King star Rasheedat Ajibade and blue hair
Ajibade recently went viral on social media again over her latest appearance.
The 23-year-old forward blue hair has taken a new dimension with attachments.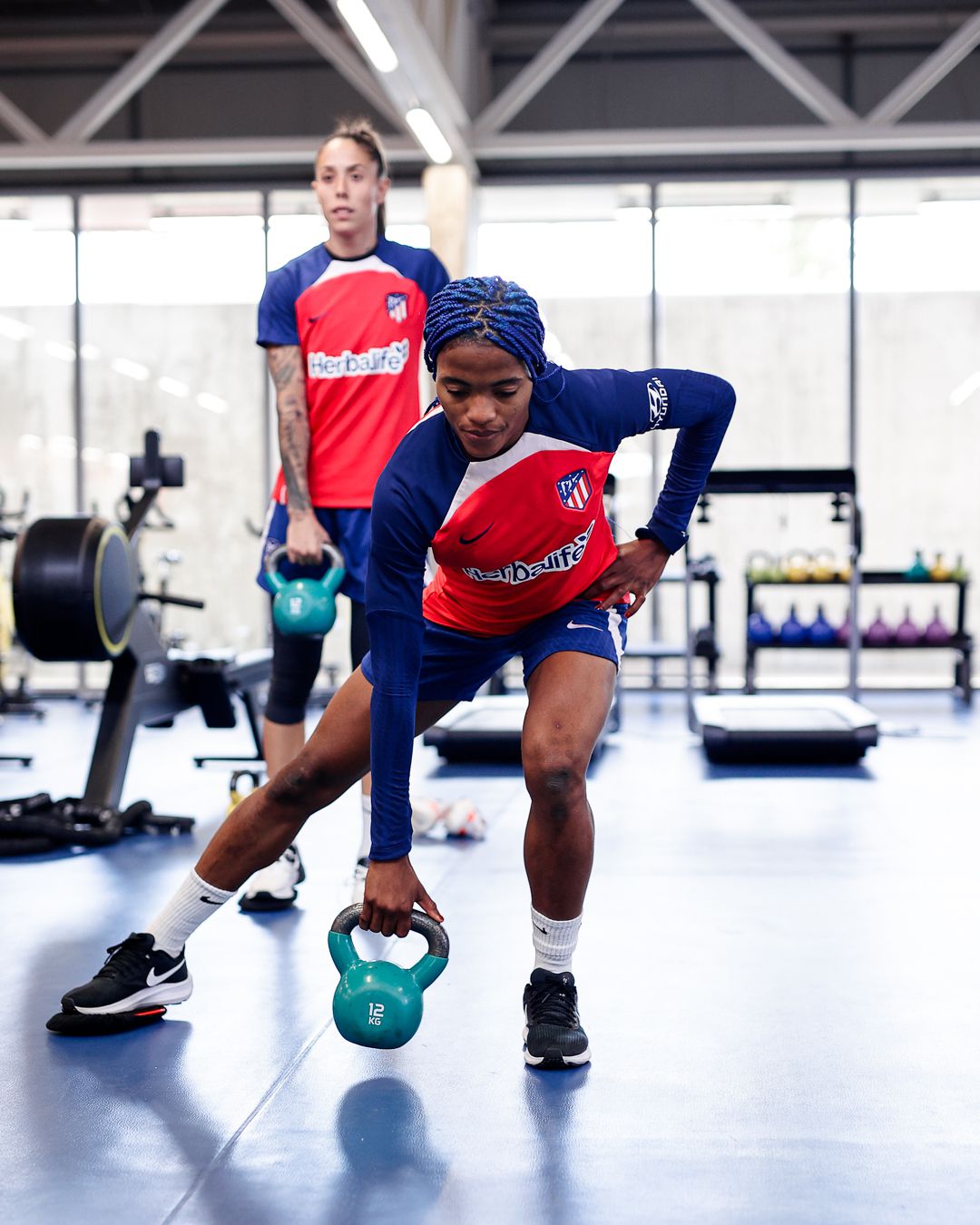 Ajibade is known for her dyed blue hair which was noticeable when playing for the Super Falcons at the 2023 FIFA Women's World Cup.
Ajibade is no stranger to proving her religious beliefs, as she recently teamed up with skit maker Woli Arole for a Jesus is King campaign.
Ajibade decided to make an adjustment to her hairstyle ahead of the new season.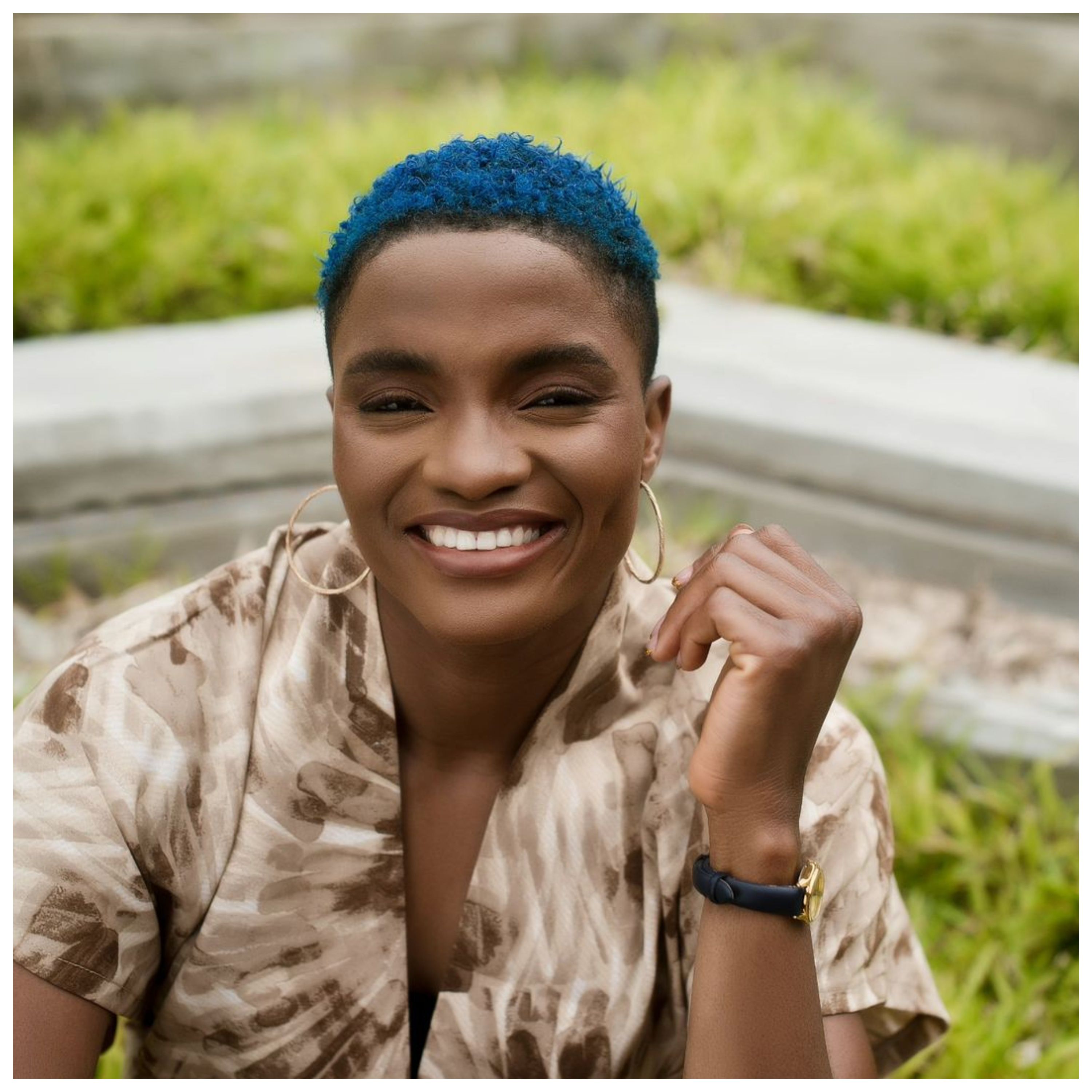 She has decided to return to braids and this time with an attachment of blue to continue the trend 'the girl with a blue hair'
Ajibade will now return to action for Atletico Madrid against Levante in a Primera División de la Liga de Fútbol Femenino fixture scheduled for Saturday, September 30, 2023.
Related content