Former Super Eagles striker Shola Ameobi takes on the role of tour guide for the state-of-the-art Newcastle United training ground.
Newcastle United gave supporters a tour of their impressive, brand-new, cutting-edge training facility.
Shola Ameobi, a former player for Newcastle United and the Super Eagles of Nigeria, was present to offer a tour while making fun of himself in a humorous video.
After taking over in 2021, Toon's Saudi owners made an update to its Benton training facility a top priority.
Shola Ameobi serves as a tour guide for the new Newcastle United training ground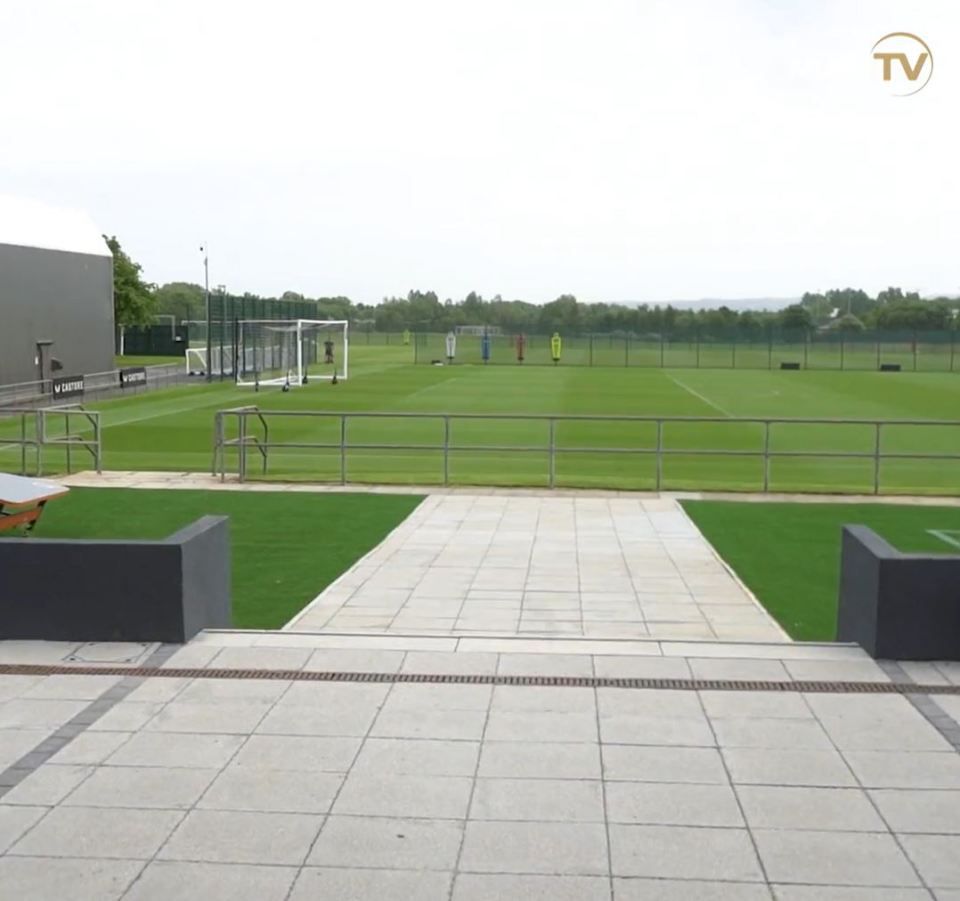 Additionally, the club released a video of Ameobi leading fans around after Newcastle secured their spot in the Champions League for the next season.
With 79 goals in 397 appearances, the striker is still a cherished part of the Magpies community.
As he ridiculed his look by giving a tour of Newcastle's practice facility in the 41-year-old turned back the hands of time.
Ameobi initially gained entry to the inner place from reception by using face recognition technology.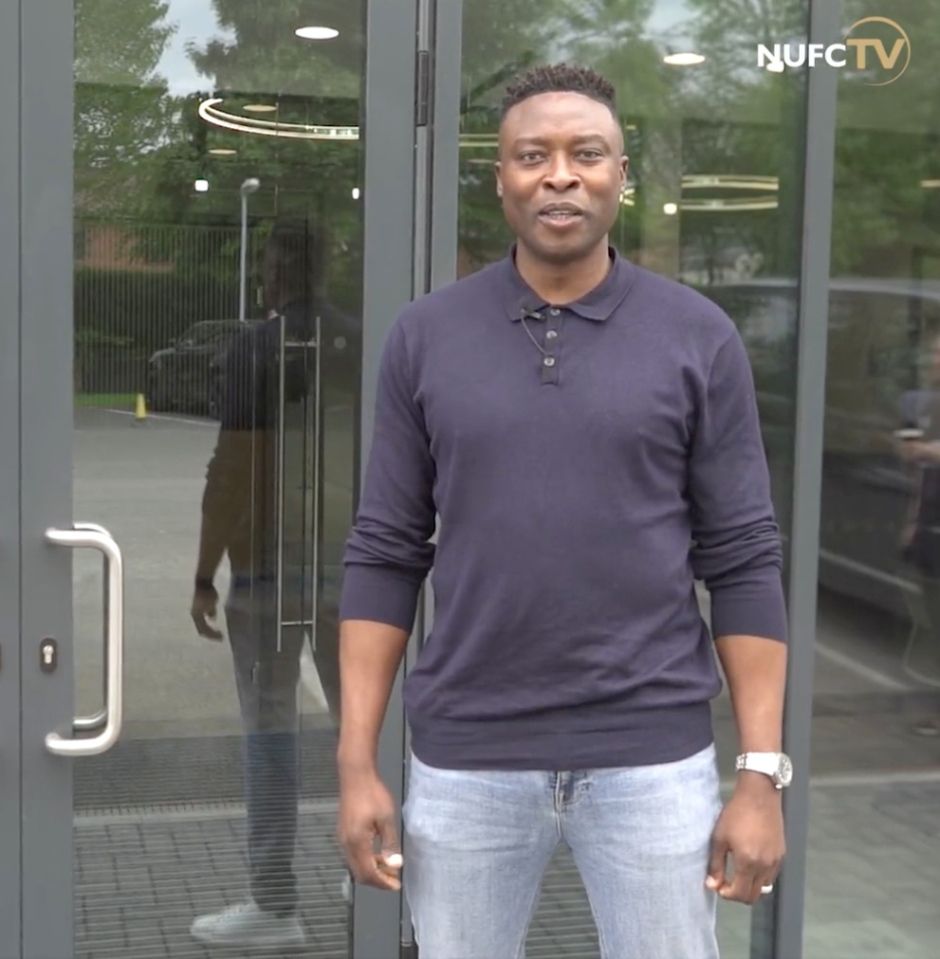 Then, a gorgeous cafeteria with renowned chefs serving out nourishing fare to Eddie Howe's European hopes was shown.
Ameobi then displayed a Wheel of Fortune, spinning it while exclaiming how great it was.
It was hilarious that he neglected to elaborate on the function of the wheel.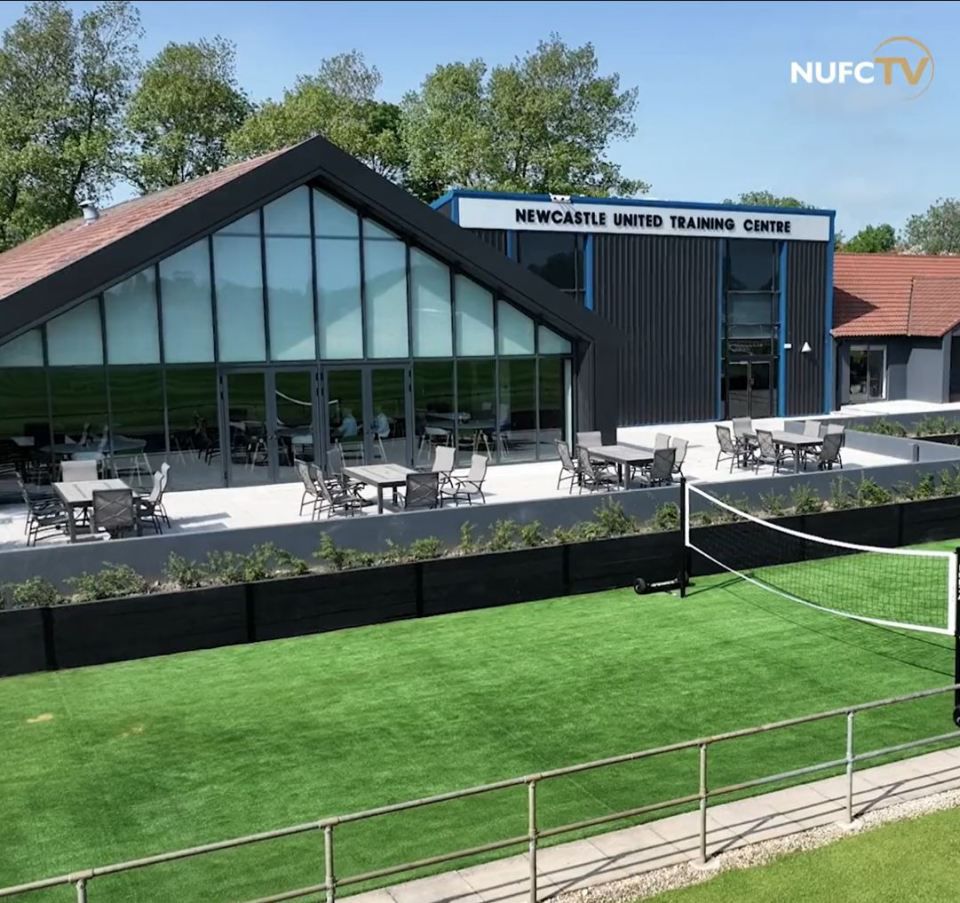 Ameobi showed off Newcastle's gaming facility, which also has a fantastic movie theater ready to analyze games and performances.
Along with improvements to the changing facilities, there have also been improvements to the players' and managers' quarters.
Hydrotherapy pods, a new swimming pool, and new fields are all part of the design, along with a renovated dressing room.
Ameobi also showed off a volleyball net and a foot-tennis table are additional ways for players to let off steam.