Nigeria Super Eagles' Victor Boniface was limited to just two attempts in a game that was decided by Noah Atubolu's error in favour of Bayer Leverkusen.
Nigeria Super Eagles-eligible goalkeeper Noah Atubolu had an evening to forget Victor Boniface's Bayer Leverkusen continued their wonderful start to the season.
Leverkusen secured a hard-fought 2-1 win at home against Freiburg, with Atubolu playing a decisive role to cost his team while Boniface was caged for 90 minutes.
Leverkusen vs Freiburg: Boniface and Atubolu show
Atubolu, a rising star in the goalkeeping ranks, has lately been on the radar of the Nigerian national team, the Super Eagles.
His recent performances for Freiburg have however been criticised, with the 21-year-old adding to the conversation with an error at the BayArena on Sunday.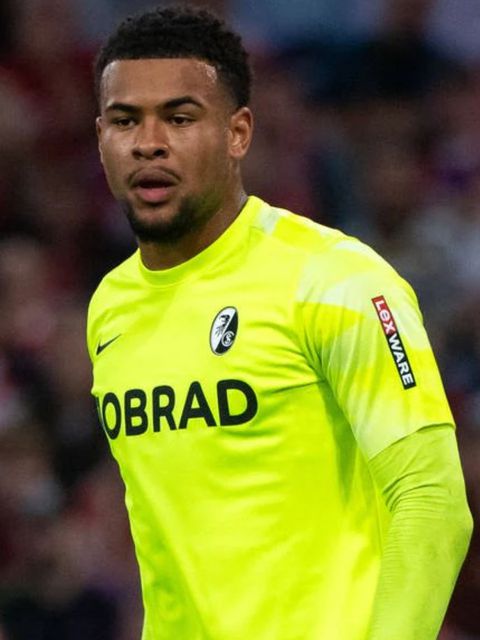 Atubolu, who made two saves in the game, gifted the home side the winner as they overcame a scare to seal another win in the Bundesliga.
It was Atubolu's eighth game of the season and he has kept three clean sheets this season.
Boniface caged
Meanwhile, it was a quiet outing for 22-year-old striker, Boniface, who was on the pitch for 90 minutes but failed to add to his goal tally.
Boniface, who has already made his Super Eagles debut, was limited to just two shots all game and 46 touches during his time on the pitch.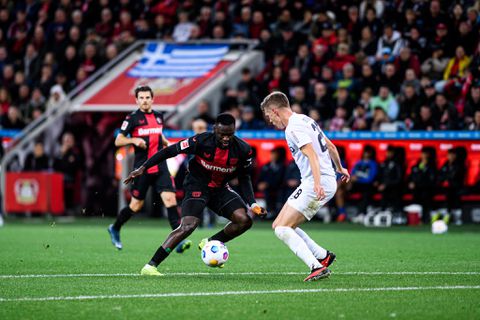 However, while he failed to get on the score sheet, the talented forward put on his creative boots as he created the most chances (four) and made four key passes in the game.
He was also a thorn in the flesh of the visitors after he completed four dribbles in the game. Boniface has scored seven goals and assisted three more in eight matches this season.