Luis Enrique has been lined up as a replacement for departing Napoli boss Juliano Spalletti who helped the club win the Serie A title.
Napoli are weighing the options in hiring a new manager after Juliano Spalletti confirmed he will be leaving the club at the end of the season.
The newly-crowned Serie A champions are set to hire Luis Enriquae who has been out of work since he left the Spanish national team.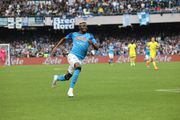 Napoli manager Luciano Spalletti has hailed Osimhen's impact on his team and has opened up on the possibility of a transfer in the summer.
Enrique's move to Napoli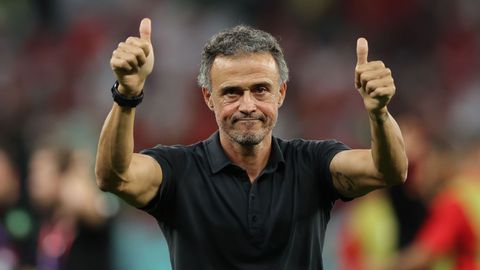 According to transfer expert Fabrizio Romano, Napoli and the Spanish boss are already in discussion for a possible move to Naples.
Napoli president De Laurentis said as quoted by Rai:
"For sure Luis is a top coach, we have discussed but he has Premier League clubs in mind.
"I said he won't find the same food or places there….. but Premier League is more attractive."
Enrique's resume with Barcelona is something to write home about after winning the Champions League with two La Liga titles during his spell at the Camp Nou.
He also helped the Spanish team to a Euro 2022 semi final place and the quarter final finish at the Qatar 2022 World Cup before stepping aside.
Meanwhile, it is understood that Napoli are doing all they can to keep their striker Victor Osimhen after being linked with several top clubs in Europe.
The club are prepared to offer the Nigerian international a new deal that would keep him at the Diego Amando Maradona stadium after helping the club win its first Serie A title in 33 years.