Lionel Messi was spotted at a concert in Barcelona while the Ligue 1 end of season award ceremony was going on
Paris Saint-Germain forward Lionel Messi has sent more signals about a possible exit from France after failing to attend the UNFP end-of-season awards ceremony, where he was honoured with a place in the team of the season.
Messi spotted at Coldplay Barcelona concert
Messi was spotted at Coldplay's concert in Barcelona as part of the band's partnership with Blaugrana's new sponsor Spotify, fuelling speculation that the Argentine forward could be heading back to his old club.
The concert was held at Montjuic's Stadium, where Barcelona will be playing their home matches while renovations to the Camp Nou are being made and was also attended by former Barcelona midfielder Cesc Fabregas, a close friend of Messi.
Messi absent from Ligue 1 end of season award
While Messi was enjoying the sensations of the Coldplay concert in Barcelona, PSG and Ligue 1 stars were being honoured at the league's end-of-season awards.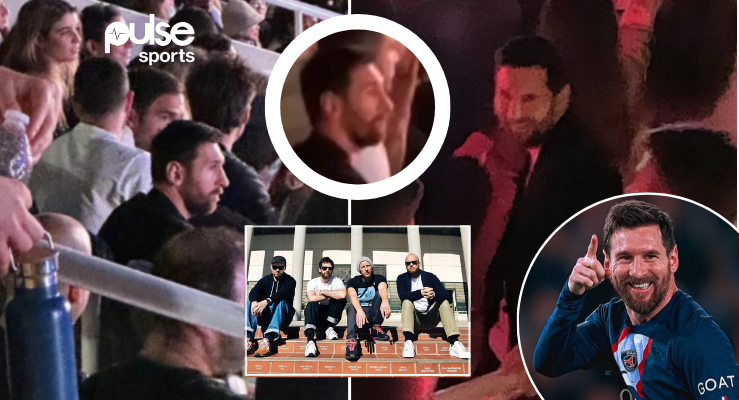 Messi's teammate Kylian Mbappe was bestowed with the Ligue 1 Player of the Season title, while the Argentine was one of four PSG players to be named in the UNFP team of the season alongside Mbappe, Achraf Hakimi, and Nuno Mendes.
Despite being given an honour on the night, Messi elected to ditch the ceremony in favour of the Coldplay concert in Barcelona.
The move lends more credence to rumours that the World Cup winner could be leaving France at the end of the current season to make a sensational return to Barcelona in the summer.
Messi scored his 16th goal of the season against Strasbourg to seal PSG's record 11th title, but his relationship with the club's fans appears to have suffered permanent damage, forcing him to seek alternatives for next season.
Related content