Helena Seger is Zlatan Ibrahimovic's partner and baby mama. However, unlike several partners of footballers, she does not love to be in the media. Before becoming Zlatan's partner, Helena was already financially stable, having started working at the age of 13. Here is everything you need to know about the stunning Helena.
Helena Seger's profile summary
Full name: Helena Seger
Gender: Female
Date of birth: August 25, 1970
Age: 53 years old (as of September 2023)
Place of birth: Lindesberge, Sweden
Nationality: Swedish
Ethnicity: White
Religion: Christianity
Height: 5'5" (165 cm)
Weight: 132 (60 kg)
Hair colour: Blonde
Eye colour: Blue
Mother: Margareta
Father: Ingemar
Siblings: 2
Relationship status: Dating
Partner: Zlatan Ibrahimovic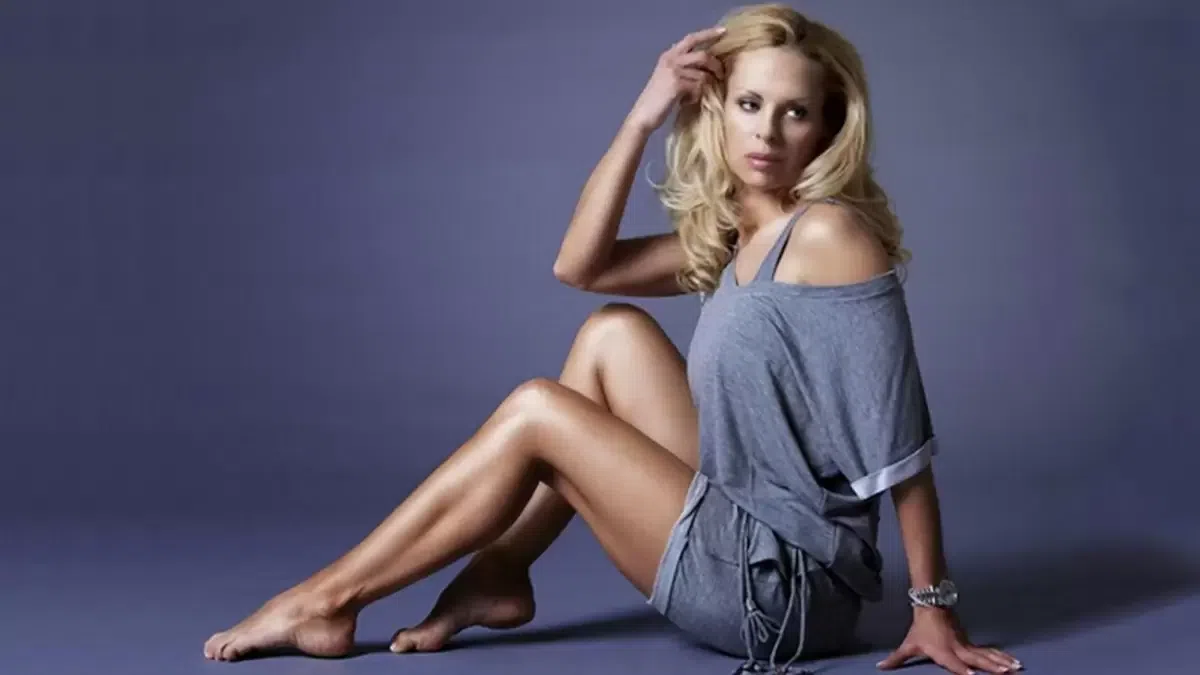 Who is Helena Seger?
Helena is a businesswoman, model, actor, and the beautiful partner of famous football player Zlatan Ibrahimovic. Her father is Ingemar Seger, and her mother is Margareta Seger. She has two siblings: a younger sister called Karin and a younger brother named Henrik.
Apart from being the partner of a superstar, Helena achieved a lot individually before hitting the limelight. She studied economics at the university and also attended fabric embroidery and pattern design classes. She started making money at the young age of 13 and has worked as a barmaid, sales and marketing rep, and marketing manager.
Her first job was with a Swedish-based company called Gul & Bla. After which, she worked for companies such as Diesel, Austria Tabak, Bonner, Corona, Hooch, and Slakthuset as a sales and marketing representative. After enrolling in brand management, communication, and marketing programs, she advanced in her career, working as a marketing manager for Malaco Leaf and Flyme.
Being a gorgeous lady, Helena showed her beauty to the world through modeling as she worked for several top fashion brands. She also tried her hands at acting, and she appeared in two movies.
Where is Helen Seger from?
Helena is from Lindesberg, Sweden. She was born in Lindesberg and grew up there. Lindesberg Municipality falls under Orebro County in Sweden.
How old is Helena Seger?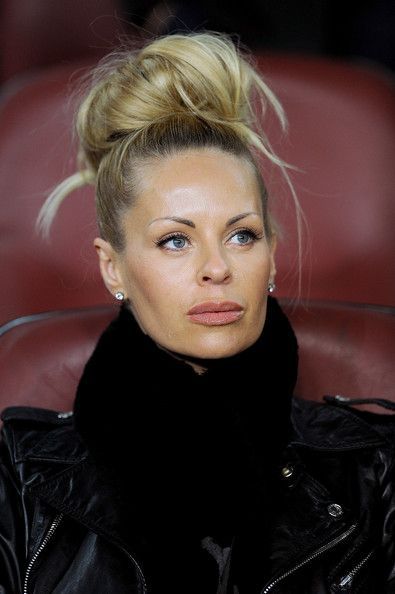 Helena is 53 years old as of 2023, as she was born on August 25, 1970, in Lindesberg, Sweden.
Helena Seger's height
Helena is 5 feet and 5 inches (165 cm) tall and weighs 132 pounds (60 kg). She has blue eyes, blonde hair, and a rectangular face. She takes her physical fitness seriously and spends a lot of time in the gym to maintain her striking physique. She does not look like she is in her 50s already as a result of her dedication to the gym. She also has a proclivity for weightlifting and regularly lifts heavy metal to keep herself fit and trim.
How did Helena Seger and Zlatan meet?
Helena revealed that she met Ibrahmovic for the first time in 2002 when they had a parking lot encounter. It was not a romantic meeting, as the two argued over the way the striker had parked his Ferrari.
"He had parked his Ferrari badly. He had done so in a way that prevented my Mercedes from coming out. Quite gruffly, I told him to move it out of the way, and yes, he saw something that he liked," Helena said.
After the first encounter, Zlatan took an interest in her, despite being 11 years her junior, but she did not pay him much attention. The Swedish superstar can be persuasive, and she was eventually won over by his personality.
She was identified as Zlatan's girlfriend by the media and spent a lot of time with him in Amsterdam.
Helena Seger and Zlatan Ibrahimovic's relationship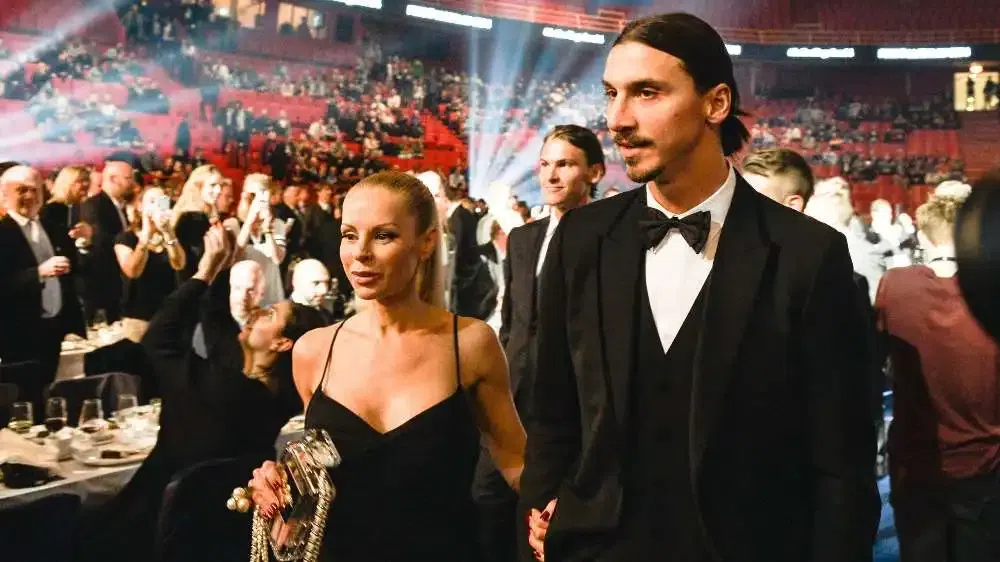 After officially becoming Zlatan's girlfriend and spending a lot of time with him, she joined him in moving to Turin in 2005. The couple moved to Milan in 2006 and have been together for over 20 years. However, they have never officially tied the knot, despite spending over two decades together.
"Getting married can upset my sense of independence. I do not want to be labeled as just a player's wife. People need to learn how much I studied, worked, and fought. It is not easy to live with him, but I admit, not even with myself," Helena said in an interview.
Do Helena Seger and Zlatan Ibrahimovic have kids?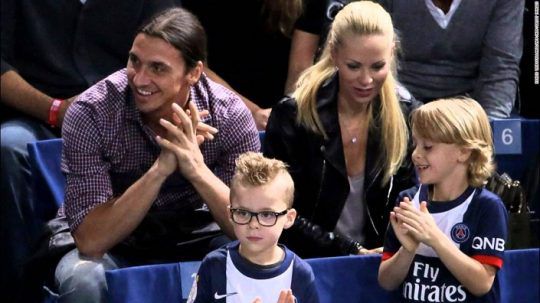 Yes, they have two children. They welcomed their first boy, Maximilian, on September 22, 2006, four years after they began dating.
Two years later, they welcomed their second boy, Vincent, on March 6, 2008. Both kids have joined the AC Milan Academy. The family also has a pet bulldog named 'Trustor'.
Helena Seger's career
Helena's first job was with Gul & Bla at the age of 13. She continued to advance in her career, working with JC, Rabbit, Replay, and Diesel. She worked with Bonner as a sales and marketing rep before going ahead to work for Corona, Hooch, and FlyMe. She also worked as a model for fashion brands and the famous Elle magazine.
However, she left her job and contacts in Sweden and moved to Italy with Zlatan when he signed for Juventus. After arriving in Italy, she started a real estate business and has since grown the business as she manages it. She also co-owns several real estate properties with her partner, Zlatan.
Helena Seger's net worth
Helena is estimated to have a net worth that ranges between $1 million and $5 million. However, there are several estimates of her net worth reported by sources online. Her major source of income is her real estate investments.
Helena Seger's Instagram and social media presence
Helena is not on any social media platform, as there is no account verified to be hers. Unlike most celebrities, Zlatan's partner is private and cherishes her privacy a lot.
Helena Seger movies
Helena appeared in the TV series Cozmoz in 1989.