Former Chelsea managerial target Julian Nagelsmann is set to replace Hansi Flick as manager of the German national team
After the departure of former manager Hansi Flick, Germany have chosen to put their faith in another former Bayern Munich head coach by choosing Julian Nagelsmann to replace their outgoing boss.
Germany's struggles under Flick
Flick's reign as Germany's head coach ended after a run of only one win in six matches, with DFB executives worried about the 58-year-olds ability to lead the team in the 2024 European Championships on home soil.
The former assistant to World Cup winner Joachim Low came highly recommended after winning the treble in his only full season with Bayern Munich, but Die Mannschaft's performances during his tenure left too much to be desired.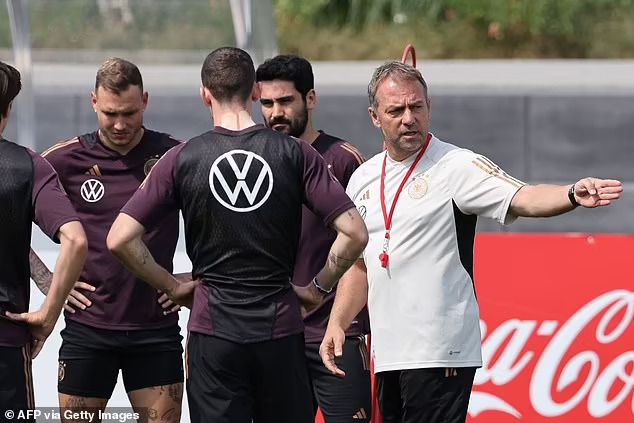 Under Flick, Germany failed to qualify from the group stages of the 2022 FIFA World Cup, despite being grouped alongside Japan and Costa Rica.
Nagelsmann to replace Flick again
With results not improving after the World Cup, Germany decided to part ways with Flick and named a replacement for the former national team manager.
Flick's replacement at Germany will be none other than his replacement at Bayern Munich, Nagelsmann, who parted ways with the Bavarians in March.
Nagelsmann was sacked at the tail end of the 2022/23 season, despite being alive in all three competitions that Bayern were involved in. Nagelsmann is still one of the most revered managers in football and turned down a move to Chelsea after leaving Bayern Munich.
The former RB Leipzig manager will be with the national team on a short-term basis after signing a deal until after the 2024 European Championships when he will be allowed to determine his own future.
Related content