Cristiano Ronaldo may have violated his agreement with Nike by seeming to wear Adidas shin guards during Al Nassr's loss to Celta Vigo.
The Portuguese played for the first half and sat in the stands for the second half, during which all five goals were scored.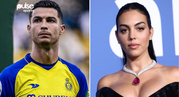 According to reports, Ronaldo has put his girlfriend Georgina Rodriguez on a $107,000 salary for life.
During the first half of the game, the Al Nassr forward was seen putting on an Adidas shin guard instead of a Nike.
This action by Ronaldo has caused a stir as football apparel analysts Footy Headlines noticed him using Adidas X Pro shin guards while carrying a Nike contract.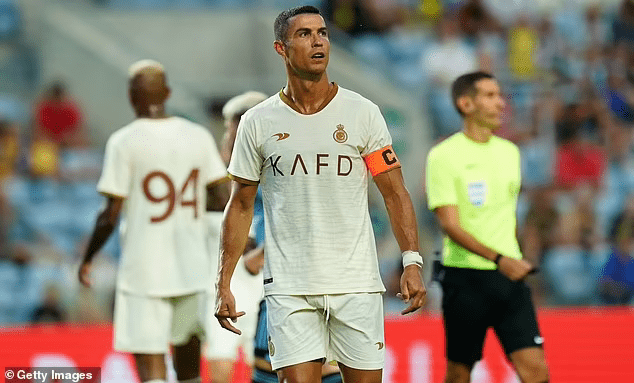 Ronaldo contracted to Nike
Since the beginning of his career in 2003, Ronaldo has been under contract with Nike. He currently has a £147 million, 10-year deal with the American giants.
He is a star athlete for Nike and has been in numerous TV commercials promoting the company's footwear.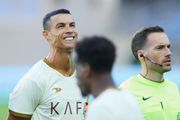 The five-time Balon d'Or winner has taken credit for the influx of players at the Saudi Pro League, saying the quality of the league is better than MLS.
Meanwhile, earlier this month, Ronaldo's Al Nassr made the announcement that Nike would be their new uniform supplier.
According to Daily Mail, Nike previously produced the Saudi Arabian club's kits from 1997 to 2001 and again from 2010 to 2012.
Given that their current manufacturer, Arabic giant Duneus, was directly influenced by the Nike aesthetic, the change may not represent a significant visual divergence from their current uniform design.
As the Riyadh-based team tests themselves against PSG and Inter Milan in a tour of Japan next week, fans will get the chance to witness the uniform in action for the first time.