'I'm scared to lose what God has given me' - Antetokounmpo explains desperation to win.
Greek-Nigerian professional basketball player Giannis Antetokounmpo has reiterated his desperation to win.
The 28-year-old led the Milwaukee Bucks as they defeated the Phoenix Suns to win the 2021 NBA Championship.
Antetokounmpo is known for his parents migrating from Nigeria to Greece and struggling with poverty.
Antetokounmpo on desperation to win
In an interview with the Athletic, Antetokounmpo explained that he does not look at his past achievements.
Antetokoumpo is a two-time NBA MVP, a defensive player of the Year winner as well as a seven-time all-star.
The Greek Freak in the interview explained that he is obsessed to win more based on his lack of talent.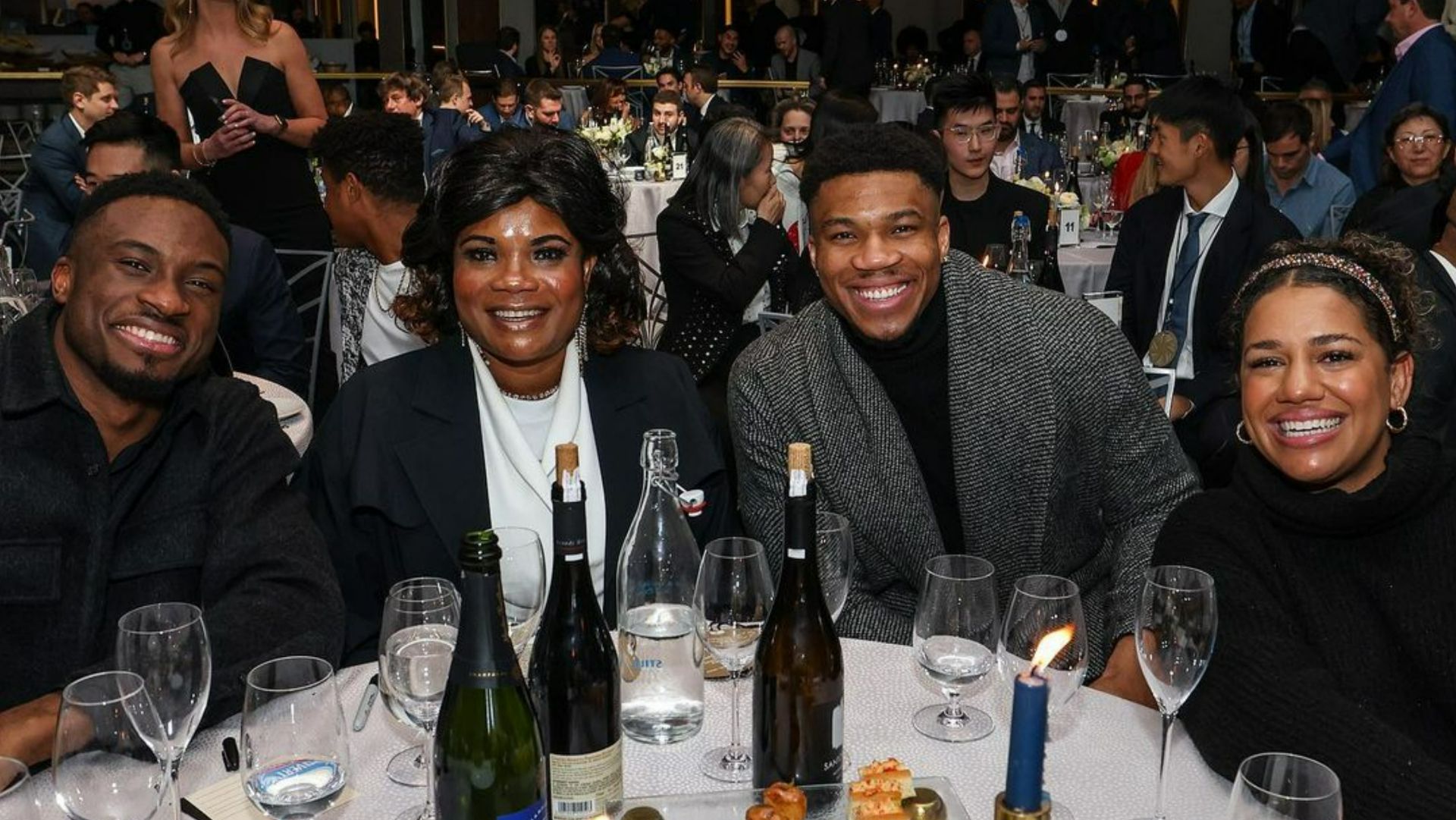 Antetokounmpo did not start playing the game of basketball until he was 13 and is criticized for not being as skilled as some of the top players in the NBA.
He acknowledged this and said players like Steph Curry of the Golden State Warriors and Kevin Durant of the Phoenix Suns are more talented.
Speaking on his desire to win, he said, "I feel like sometimes looking at (accomplishments from the past) stops you from going out there and chasing and being desperate.
"Why I'm here is because I'm desperate. I'm not as talented as Steph. I'm not as talented as KD. I'm f---ing desperate.
Giannis Antetokounmpo to launch Poverty Is No Joke in Nigeria
"I'm obsessed. I'm scared to lose what God has gave me and the life that I've provided for my kids and my brothers and for my mom, you know? I'm scared.
"So I f---ing work as hard as I can, because I don't want to lose this s---. And it's not gonna stop until I'm out of this league.
"So I do have the trophies somewhere. But I try not to look at them, because I want to win another one. I do want to.
"But I don't want to go and say it. I don't want to beg. I want my game to speak for itself."
Antetokounmpo has now guided the Bucks to 50 wins for the third straight season.
The Bucks have already booked a place in the playoffs and Antetokounmpo is expected to play a key role in their quest to win another championship.