Veronica Gutierrez may be a cosmetologist, but her popularity is an upshot of being the mother of Devin Booker, the American professional basketball player who claimed Olympic gold in 2021.
Despite her cosmetology career, Veronica Gutierrez's mothering of National Basketball Association (NBA) star Devin Booker has precipitated her prominence.
The 26-year-old has represented the Phoenix Suns since his selection as the 13th overall pick by the Arizona-based team in the 2015 NBA draft, having thrived in his early years in college with the University of Kentucky.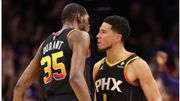 Booker drops 47, Durant adds 39 as the Phoenix Suns take Game 3 against the Denver Nuggets.
Booker's potential was evident as he represented the Kentucky Wildcats men's basketball side, strikingly demonstrating his ability in 38 games in 2014-15, where he earned 10.0 points, 2.0 rebounds, and 1.1 assists in 21.5 minutes per game.
That resulted in several honours including the SEC Sixth Man of the Year award and was named to the SEC All-Freshman Team and the All-SEC Second Team.
Booker, born on October 30, 1996, has gone on to make a name for himself in the NBA, setting new records and smashing old feats.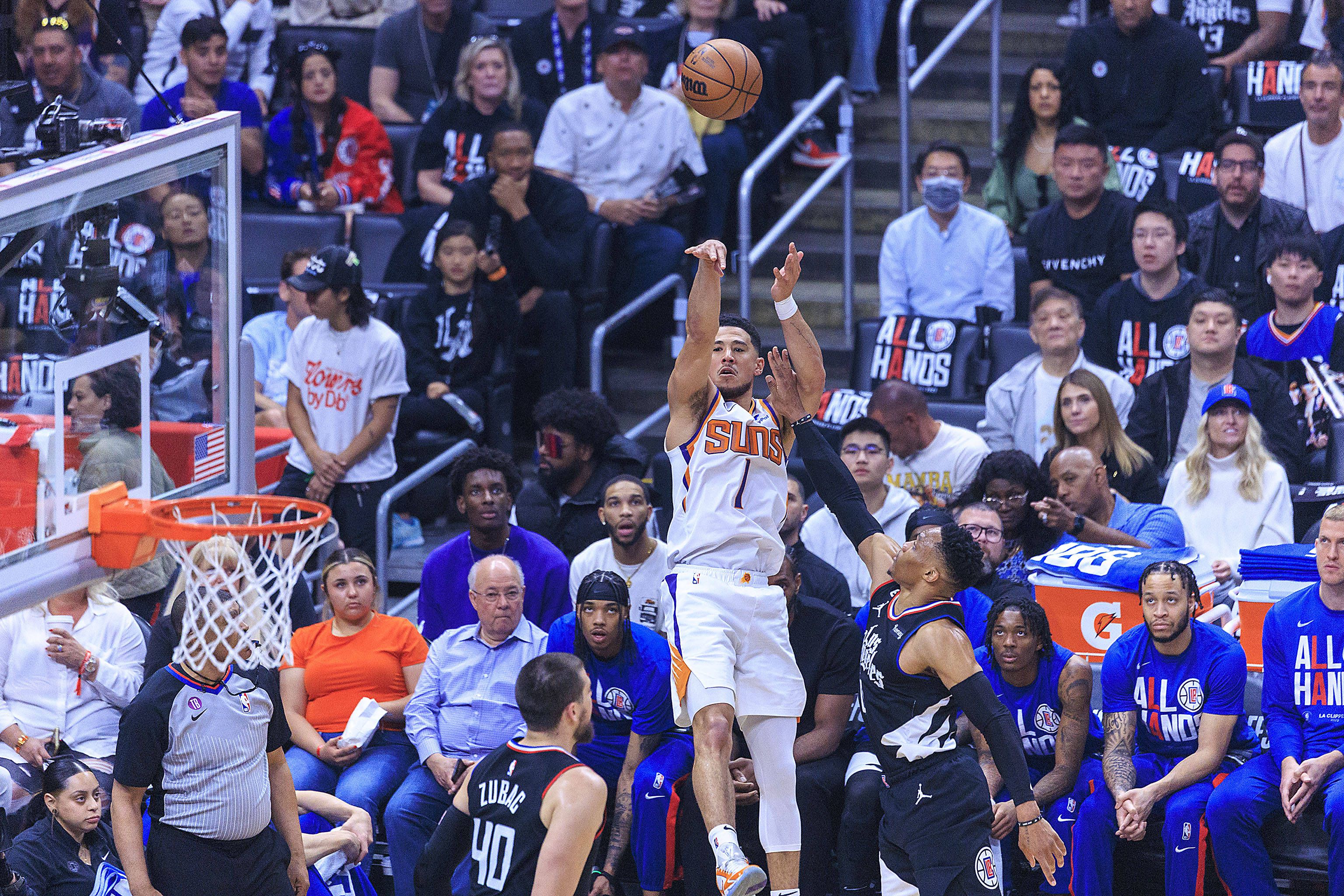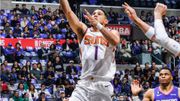 Without Kawhi Leonard, the Phoenix Suns led by Devin Booker go ahead in the series against the LA Clippers.
The Phoenix Suns shooting guard finished with 70 points against the Boston Celtics as a 17-year-old, becoming the youngest player to score over 60 points in a game.
When he was 22, Booker was the first player in NBA history to hit back-to-back 50-point games. The 26-year-old helped the Suns to the NBA finals in 2021 and has been included in the All-NBA First Team.
Additionally, Booker was instrumental in leading the Arizona side to a franchise record of 64 wins.
Unsurprisingly, his talent has not been overlooked for his national team, as the Suns guard helped the United States of America to Olympic Gold in the 2020 Games held in 2021 due to the COVID-19 pandemic.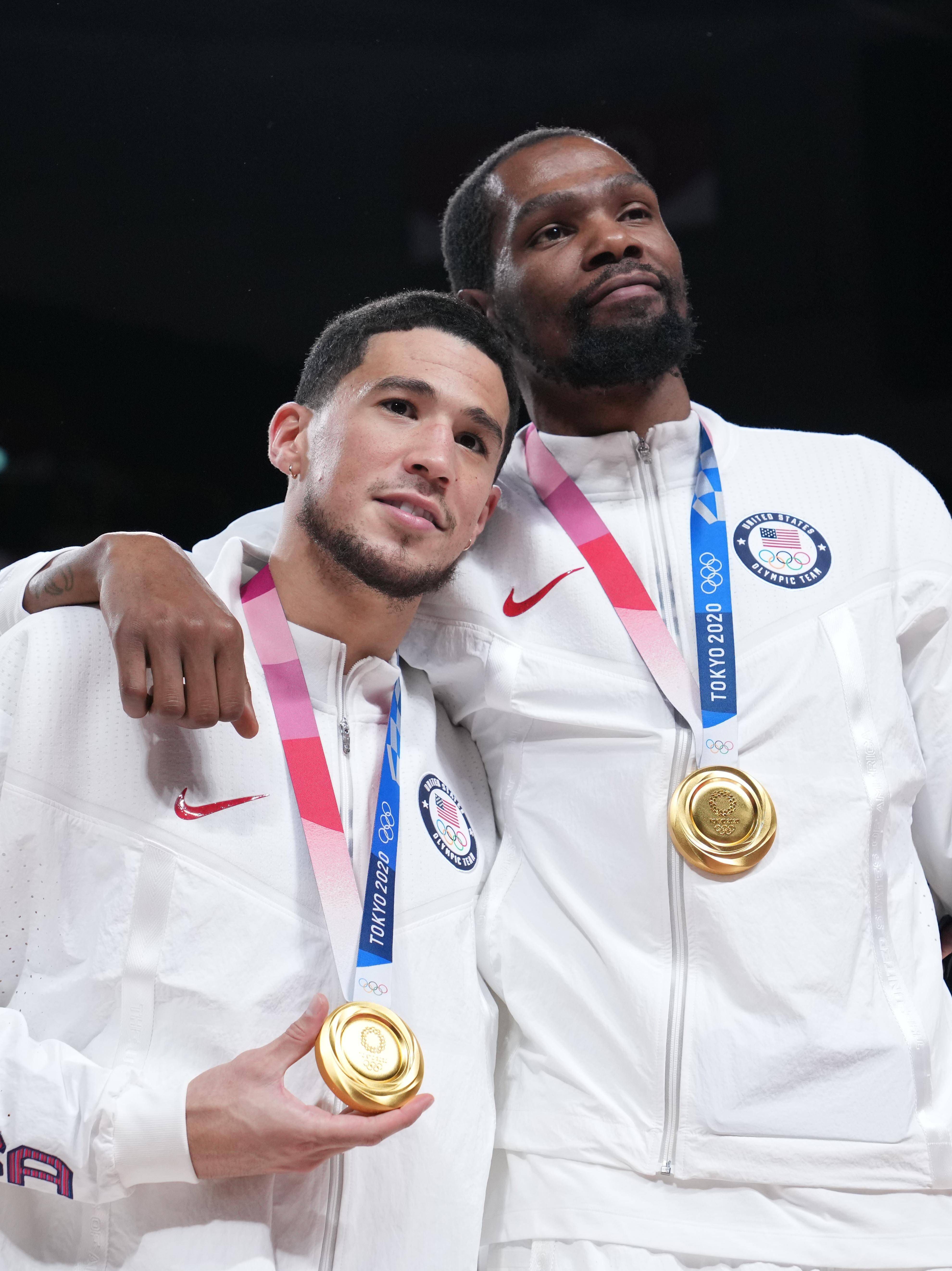 Booker is one of Gutierrez's several children, but who is the cosmetologist?
Who is Veronica Gutierrez?
Veronica Gutierrez is the mother of Phoenix Suns shooting guard Devin Booker, whose popularity grew after her son's NBA career took off. She became noticeable having been spotted courtside and across various arenas cheering the basketball star.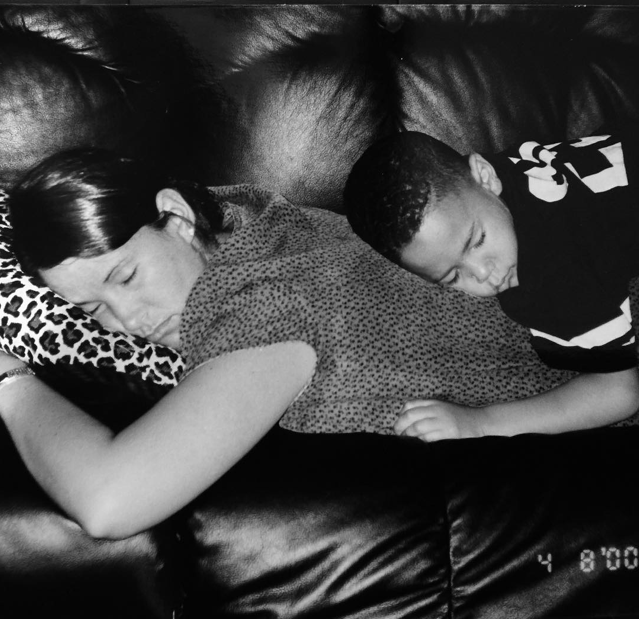 Where is Veronica Gutierrez from?
Veronica Gutierrez is Mexican-American.
Where was Veronica Gutierrez born?
Veronica Gutierrez was born in Puerto Rico, even if the exact details are vague. Her father is from Los Nogales in Mexico.
Veronica Gutierrez's age
Even if Veronica Gutierrez's age is unknown to the public, various reports indicate she is in her mid-to-late 40s or early 50s. The exact details are unspecified.
Veronica Gutierrez's height
Veronica Gutierrez is 5 ft. 5 in (165cm)
Veronica Gutierrez's weight
Veronica Gutierrez is said to weigh around 55kg.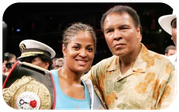 Muhammed Ali's children have received their fair share of media attention as a result of their father's legendary status. Muhammad Ali is a legendary boxer and one of the greatest athletes the world has witnessed. He was popular for his unconventional boxing style, courage, fighting speed, and unmatched charisma. Away from the boxing ring, he was known for his activism and philanthropy, as well as being a father to many children and a husband to several women.
Veronica Gutierrez's religion
Per multiple outlets, Devin Booker's cosmetologist mother, Veronica Gutierrez, is a Christian.
What does Veronica Gutierrez do?
Despite being famous for being the mother of Devin Booker, Veronica Gutierrez is indeed a cosmetologist, ergo, a professional whose skill revolves around beautifying the face, hair and skin.
Little is known about the NBA star's mother's career growth or current status. She maintained a private life before Devin's popularity and has stayed reserved since her son's rise.
Veronica Gutierrez's husband
Even if the specifics remain uncertain, Veronica Gutierrez is currently not married. The make-up artist prefers to lead a private life and has not disclosed the personal intricacies of her relationships.
Be that as it may, it is common knowledge that her son — Devin Booker — is fathered by Melvin Booker, an erstwhile professional basketball player himself.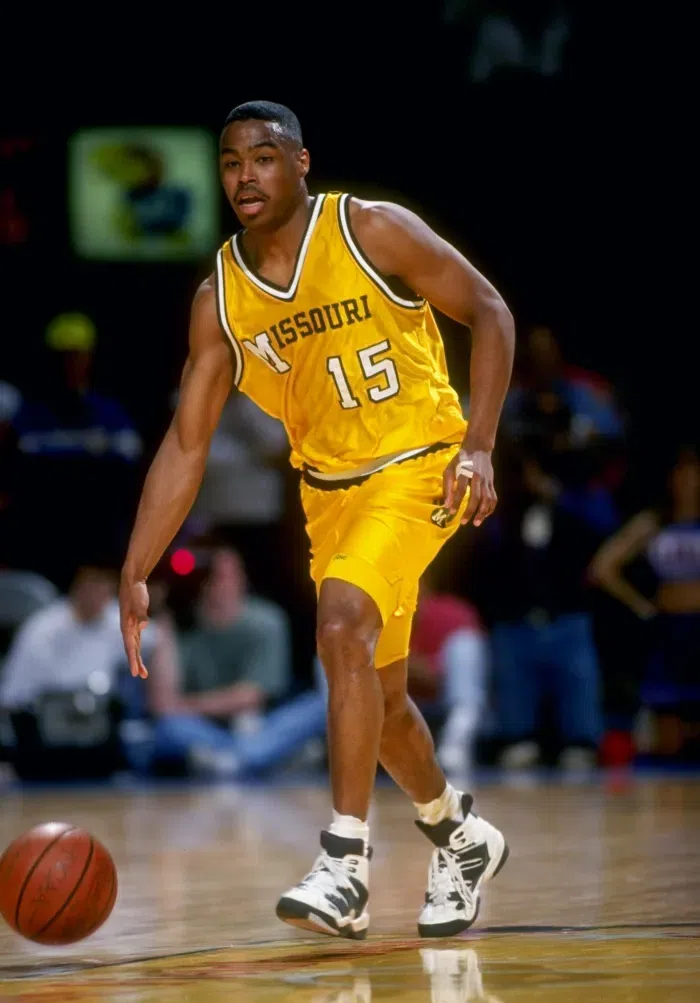 The pair are assumed to have met in 1995, and their relationship blossomed into a romantic one, with reports indicating that a young Veronica got pregnant months later.
Interestingly, the pair agreed against tying the knot due to their career ambitions, with Melvin Booker a member of the Grand Rapids Mackers during the 1995-1996 Central Basketball Association season.
Despite the fierceness of their affection resulting in Veronica getting pregnant with Devin, the lovebirds stayed unmarried as planned but ultimately went their separate ways.
Pursuing her cosmetology career at the time, Veronica raised Devin by herself after she became alienated from the father of the future NBA star.
As for Melvin Booker, a short-lived NBA career spanned 32 games after starting in the minor leagues. He represented European sides in Italy, Turkey and Russia before retiring in 2008.
Devin Booker has credited his mother allowing him to move in with his dad in Moss Point, Mississippi, as essential in honing his craft, a decision that took place after completing his freshman year of high school.
"For a mother to just let her son move with a father I didn't spend much time with … She raised me most of my life," Devin told The Undefeated in November 2016.
"It takes a powerful woman to do that. We all had an understanding that it would be the best decision for me to reach my dreams. For her to allow it to happen is unbelievable."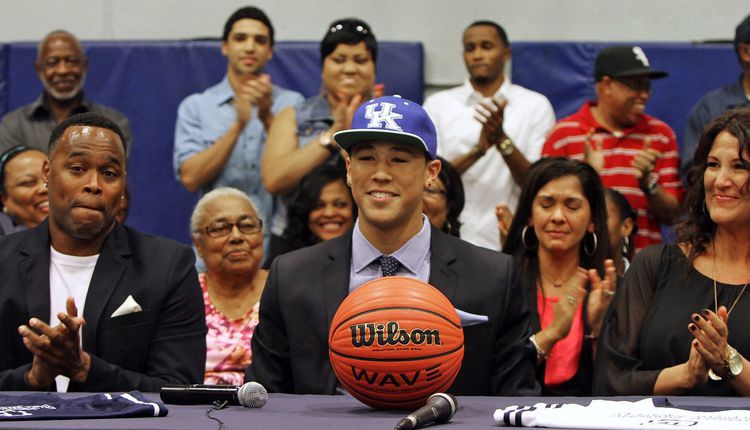 Veronica Gutierrez has other children not fathered by Melvin either side of her relationship with Devin's father.
Veronica Gutierrez's children
As already mentioned, Devin Booker is not Veronica Gutierrez's only child, as she has had others from subsequent relationships.
The details of those brief romantic connections are unknown, even if Veronica had a son before Devin — Davon Wade, born on February 18, 1993 — and a daughter after the NBA star — Mya Powell, whose birthdate is March 21, 2002.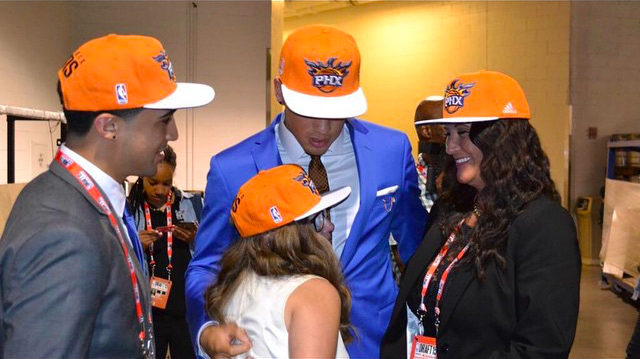 After graduating from Western Michigan University, Davon segued into real estate broking in Arizona. Veronica's first son is one of the directors of the Phoenix Suns Charities, donating millions of dollars to organisations in Arizona focusing on basketball programs, career development, education and recreation.
The NBA star's younger sister has DiGeorge syndrome, a chromosomal genetic disorder. Despite the mild to significant learning difficulties, Mya completed her high school education in May 2021.
The challenges faced by his sister precipitated Devin's involvement with Special Olympics, serving as a Global Ambassador since 2020.
"I've celebrated the accomplishments and witnessed the challenges my sister Mya has experienced as a person with intellectual disabilities," said Devin in 2020.
"She motivates me every day, and I'm humbled to be part of Special Olympics, a global organisation with a mission to help spread awareness about the abilities of people with intellectual disabilities."
Veronica Gutierrez's net worth
Despite the uncertainty of this information due to Veronica Gutierrez's preference to stay private, several reports put the cosmetologist's net worth between $1.6 and $2m.
Veronica Gutierrez's Instagram
Little is known about Veronica Gutierrez's Instagram activity and her general social media presence due to her preference to stay away from the public eye.
However, Devin Booker's Instagram contains several throwback photos with his mother, pointing to the pair's closeness.