Selena Gomez is single and ready mingle according to her TikTok notification.
American singer, actress, producer, and businesswoman Selena Gomez rose to the trends on social media.
While watching a soccer game with some pals on Thursday night, Gomez made it obvious that she is single and eager to date.
It went viral when the 33-year-old was watching a football game with some partners.
Selena Gomez at a football game
The musician, who was seeing the men play soccer from the sidelines, joked about her relationship status
She said, "I'm single. I'm just a little high maintenance.
"But I'll love you soooo much,"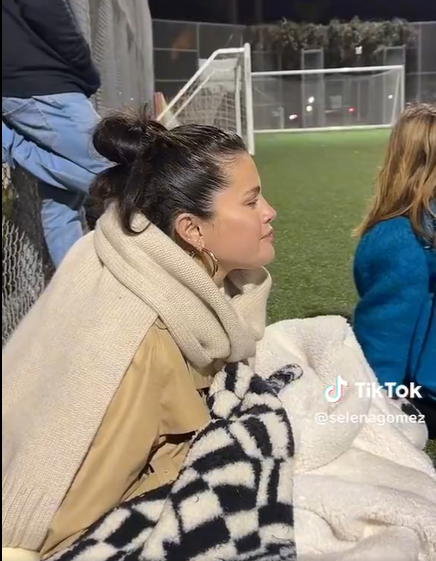 She captioned the video on her official social media platforms, "The struggle man lol."
The Gomez-posted video soon gained 4.3 million likes and 15,000 comments after being posted to her TikTok account.
Prior to Justin Bieber, Taylor Lautner, and Nick Jonas, Gomez dated prominent celebrities.
Other suspected love partners for her include The Weeknd, Orlando Bloom, Zedd, Niall Horan, Samuel Krost, and Zedd.