Osimhen supports Noah Okafor after he was criticized for celebrating with the Nigerian flag.
Super Eagles of Nigeria striker Victor Osimhen has shown support for Swiss professional football player Noah Okafor.
Just like Okafor, Osimhen won a title with Napoli and was the driving force after a 33-year wait.
Okafor was born to a Nigerian father in Binningen, Switzerland, and has not stayed away from his roots.
The fact that Noah Okafor celebrated the Austrian title with the Nigerian flag is upsetting to football fans in Switzerland.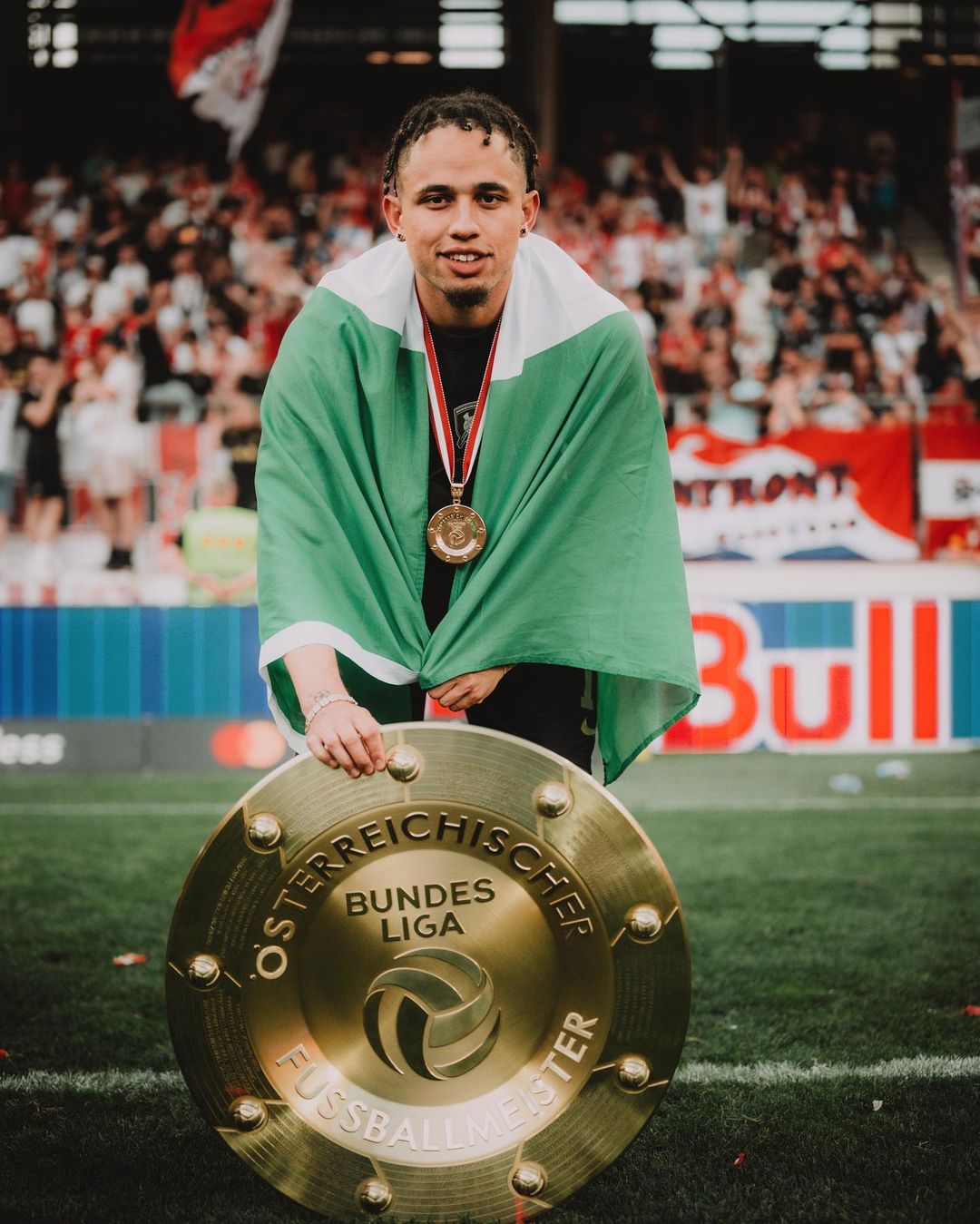 After they won the Austrian championship, Okafor, a player for Austrian Bundesliga club FC Red Bull Salzburg, posted a picture on social media that quickly gained popularity.
Even though Okafor chose to play for the Swiss national football team, he is seen in the picture rejoicing with the Nigerian flag.
On his official social media platforms, Noah Okafor posted commemorative photos from the event and the criticism for the post has already started to trickle in.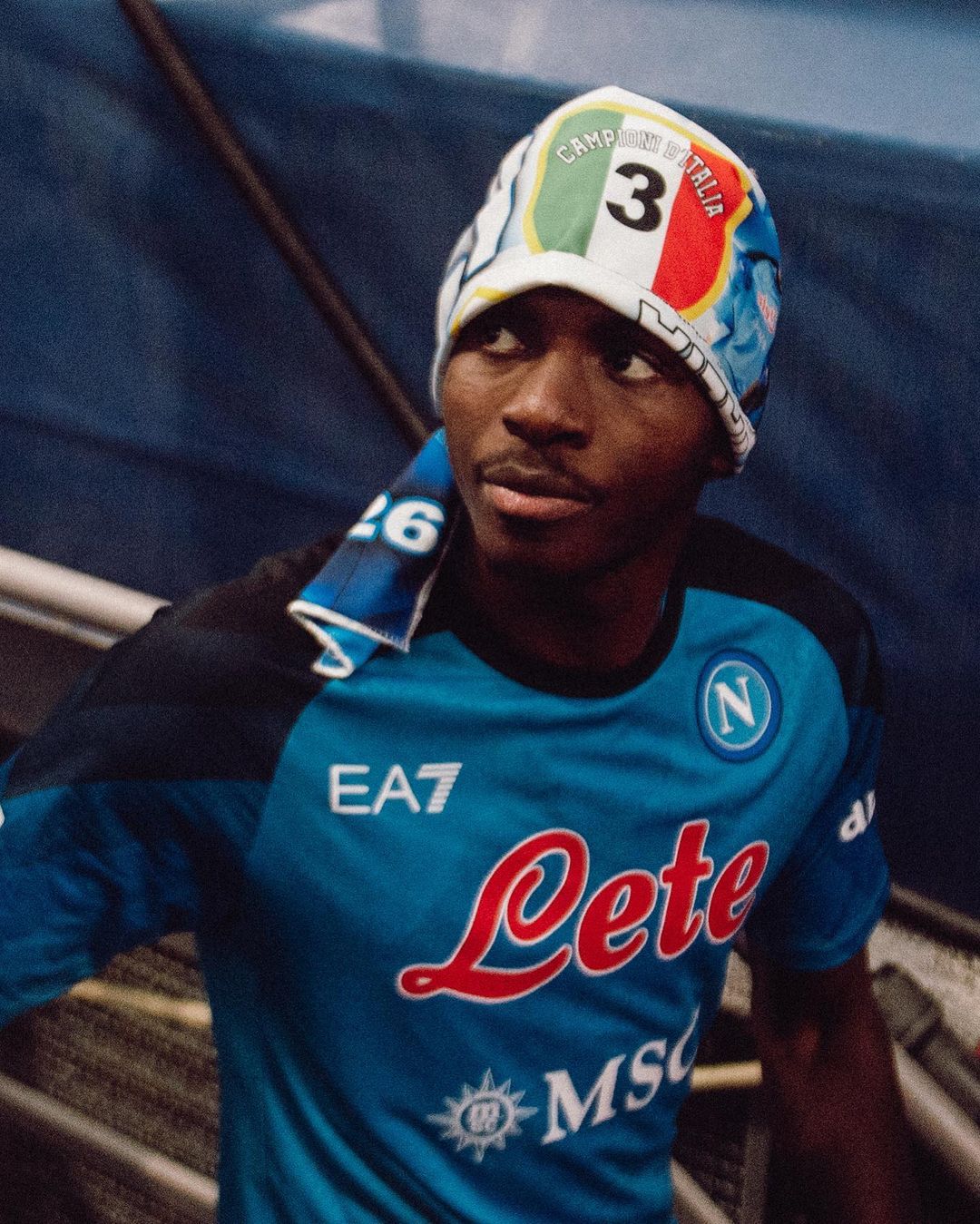 Osimhen supports Okafor
It seems Okafor's supporters focused more on the Nigerian flag in his shot than the Swiss one not being there.
Okafor has not responded to questions from the supporters, but now he has backing from a Nigerian.
Instead of responding to Nigerian and Swiss fans, Okafor continued with his celebration on social media.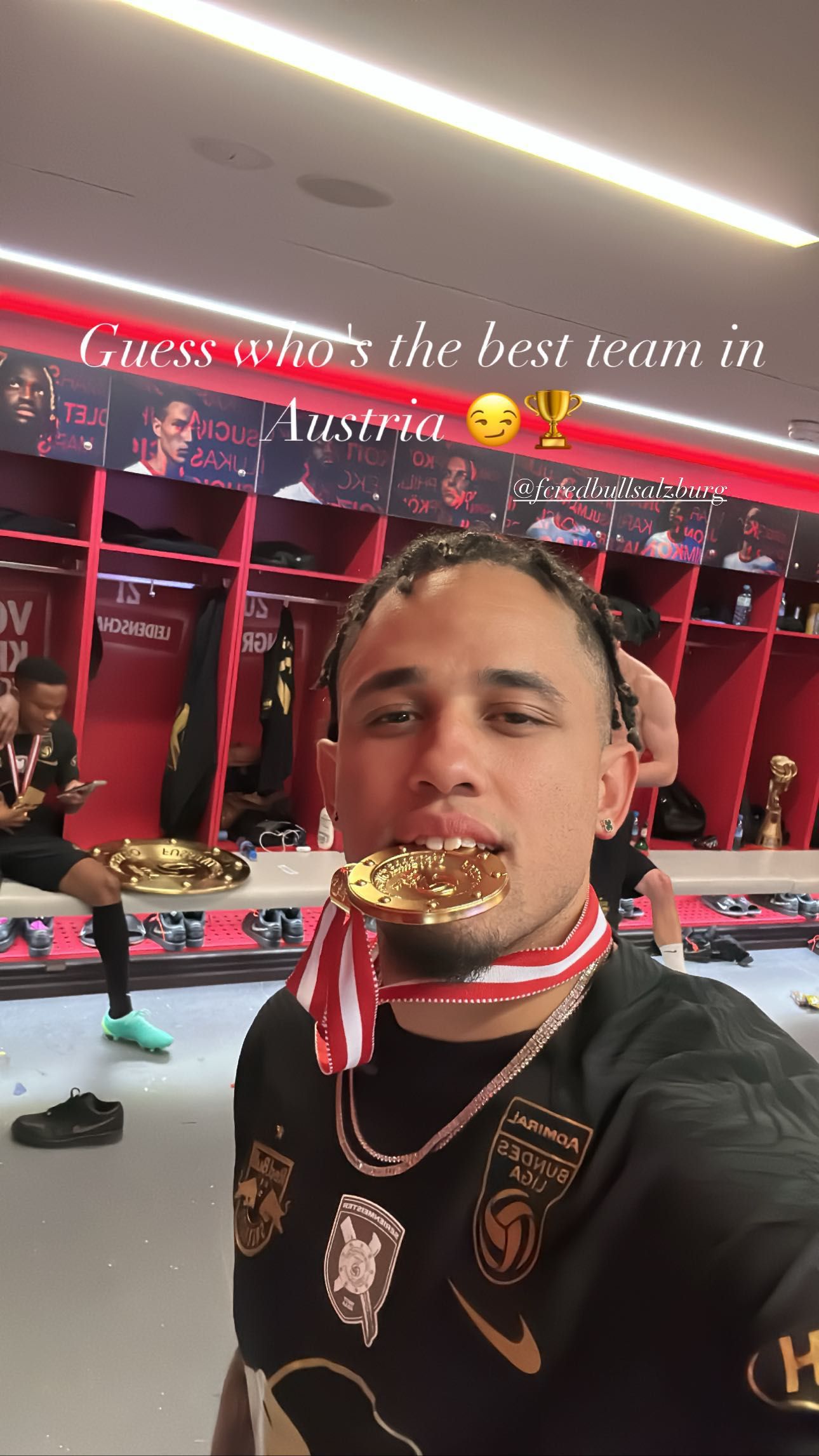 He posted more photos from the title celebration, but this time without the Nigerian flag.
Okafor captioned the photo with a message that said, "Title dump.
Osimhen responded with a message of support that said, "Congratulations, brother."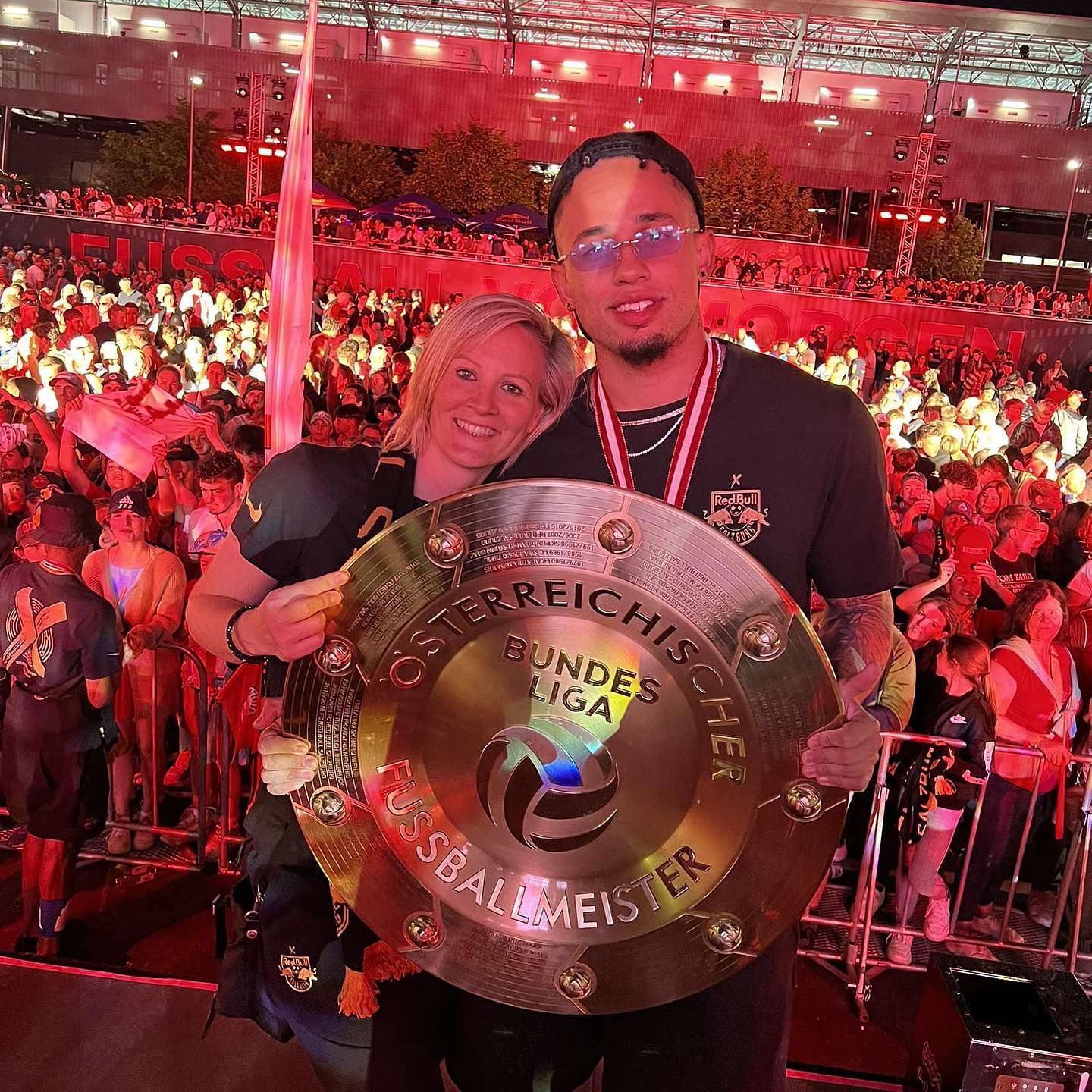 Okafor put out a response that said "@victorosimhen9 thx my bro❤️."
Okafor, who is still 23-year-old hasn't played since April 16, but before suffering a metatarsal fracture, he had seven goals and three assists in 21 games.
The championship celebration by Okafor is now being viewed as a probable farewell to the fans, even though his contract doesn't expire until the summer of 2024.
Related content