Brazil football icon Adriano was called out by his estranged wife after he posted a snap showing him with a mystery lady on a yacht.
All seems not to be well with former Brazil international Adriano Leite Ribeiro and his estranged wife Micaela Mesquita.
Tensions had been growing between the pair following reports that the ex-footballer's wife filed for a divorce from him just 24 days after getting married.
According to a report from 'Extra Globo' via Marca, the former Inter Milan striker's marriage with Micaela had hit a stumbling block.
Micaele is a hairdresser whom he was engaged to since 2015 but only got married to her on November 9, 2022.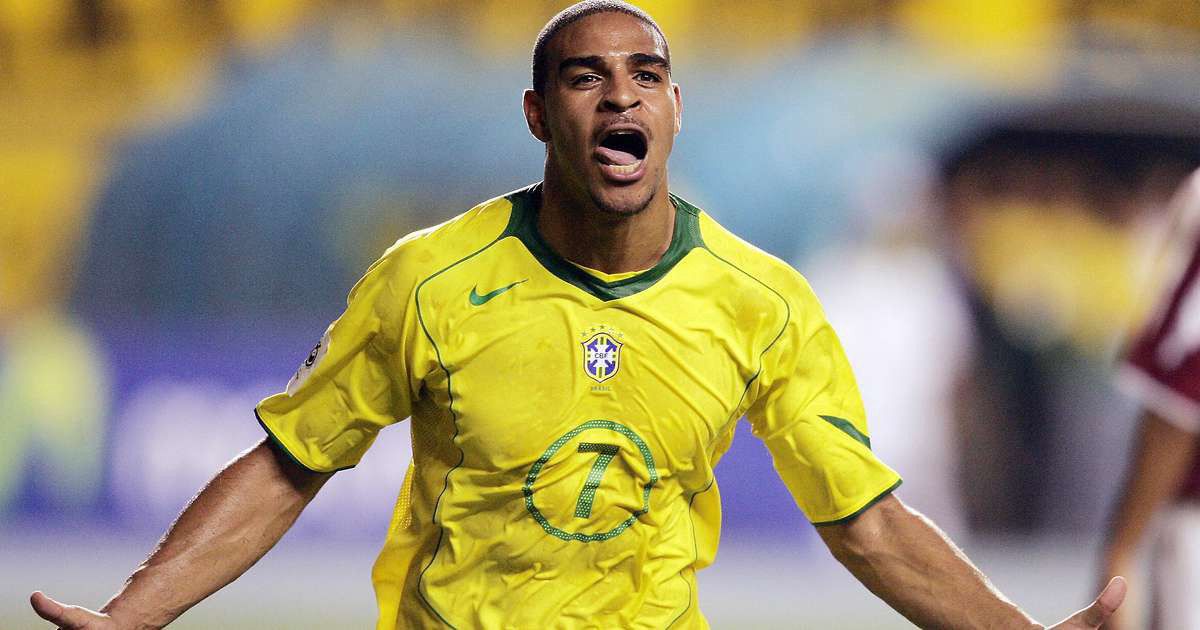 The estranged wife of the former striker has now taken to social media to lash out at him on his birthday.
Adriano's estranged wife hits out at him over cosy photos with mystery woman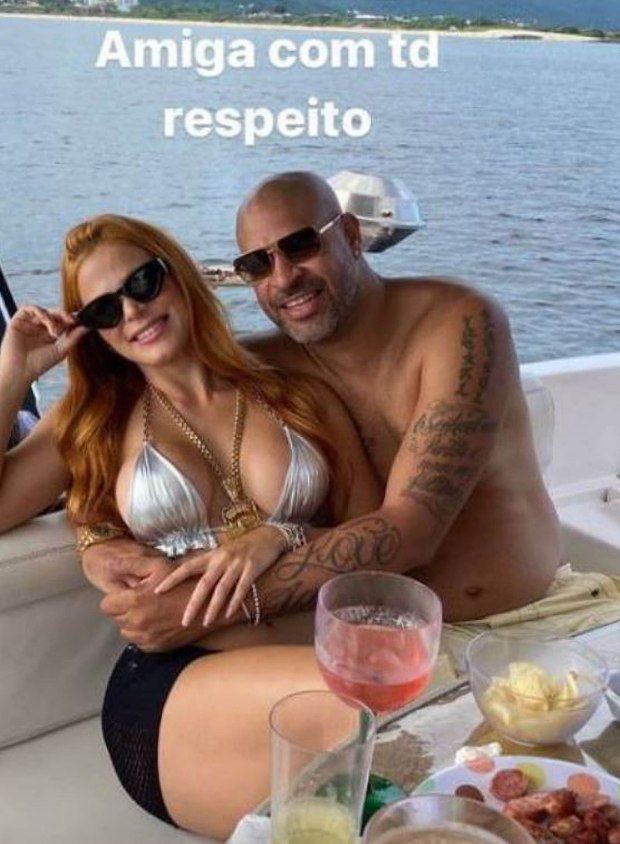 According to a report from The Sun, Micaela Mesquita has taken to social media to tell the former striker to send her divorce papers.
This after the former Selecao star posed for snaps with a gorgeous redhead lady identified as Raquel Bastos on a yacht where he was celebrating his 41st birthday on Thursday, February 9.
Adriano who turned 41 today, appears to have begun the celebrations earlier and is said to have splashed out on bottles of champagne worth £2,500, as per The Sun.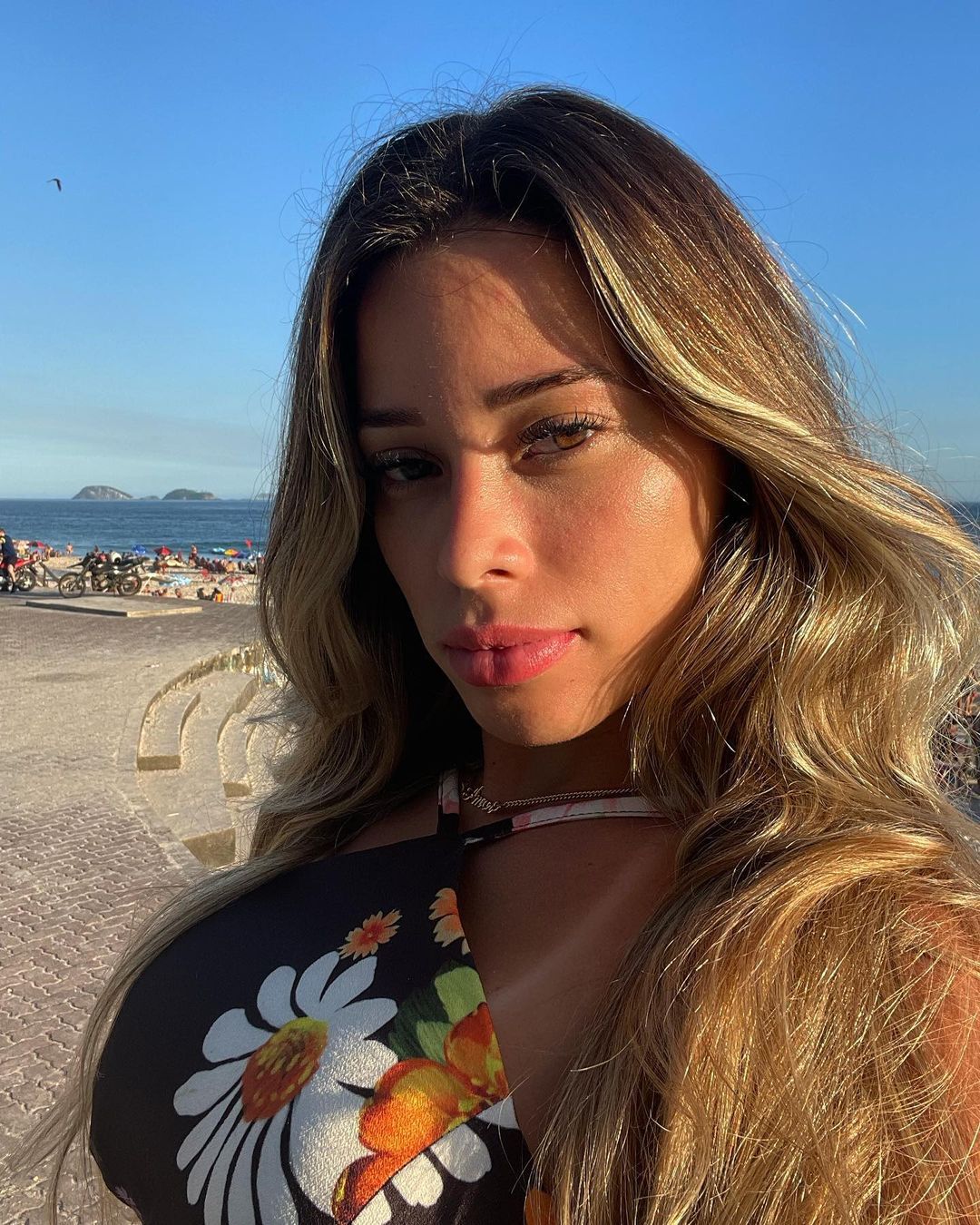 However, the report adds the photo of Adriano and the redhead lady didn't go down well with Micaela who reacted with a caption: "Oh, how beautiful! I wish you all the happiness in the world. Adriano, send me the divorce papers."
Micaela then wished Adriano a happy birthday with a message that read: "Even apart, I never forget today's date. Happy birthday! that you… you idiot.
"I wish you all the happiness in the world even if I hurt you I wish you well."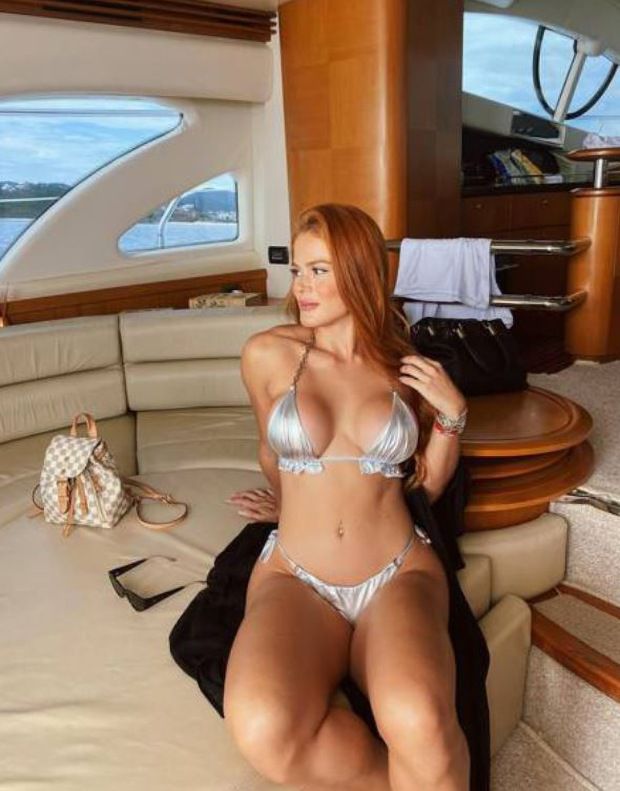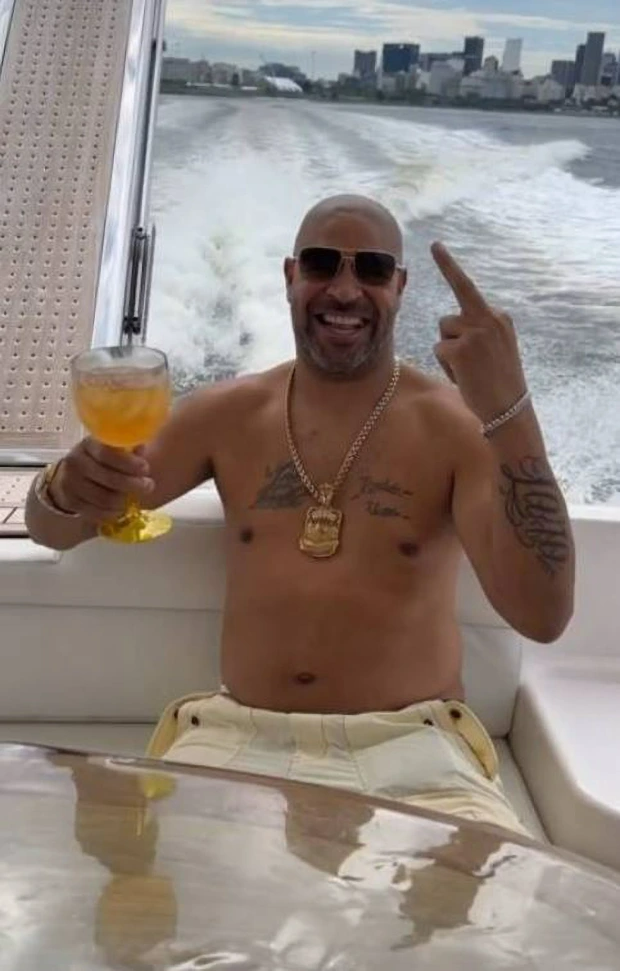 The lady pictured with Adriano has reportedly denied rumours she is dating the former Inter Milan striker, saying he indeed asked her out but they are just friends and have never kissed.
Adriano and Micaela Mesquita's split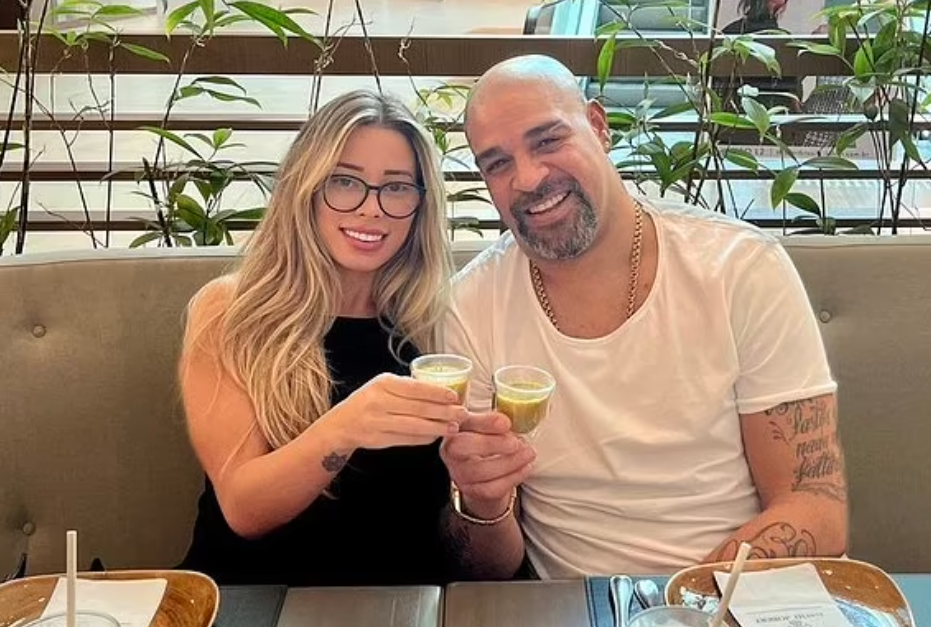 Earlier in December, reports had emerged that Micaela, 25, demanded a divorce from the ex-Brazil star.
According to reports in Brazil,Adriano, travelled to Vila Cruzeiro to watch Brazil's 2022 World Cup match against Switzerland with his friends, returning home two days later and angering his wife.
The report also added that Micaela Mesquita did not accept his apology afterwards and the couple looked forward to ending their union as a result.
Adriano retired from football in 2016 at age 34 and has 48 international appearances with Brazil.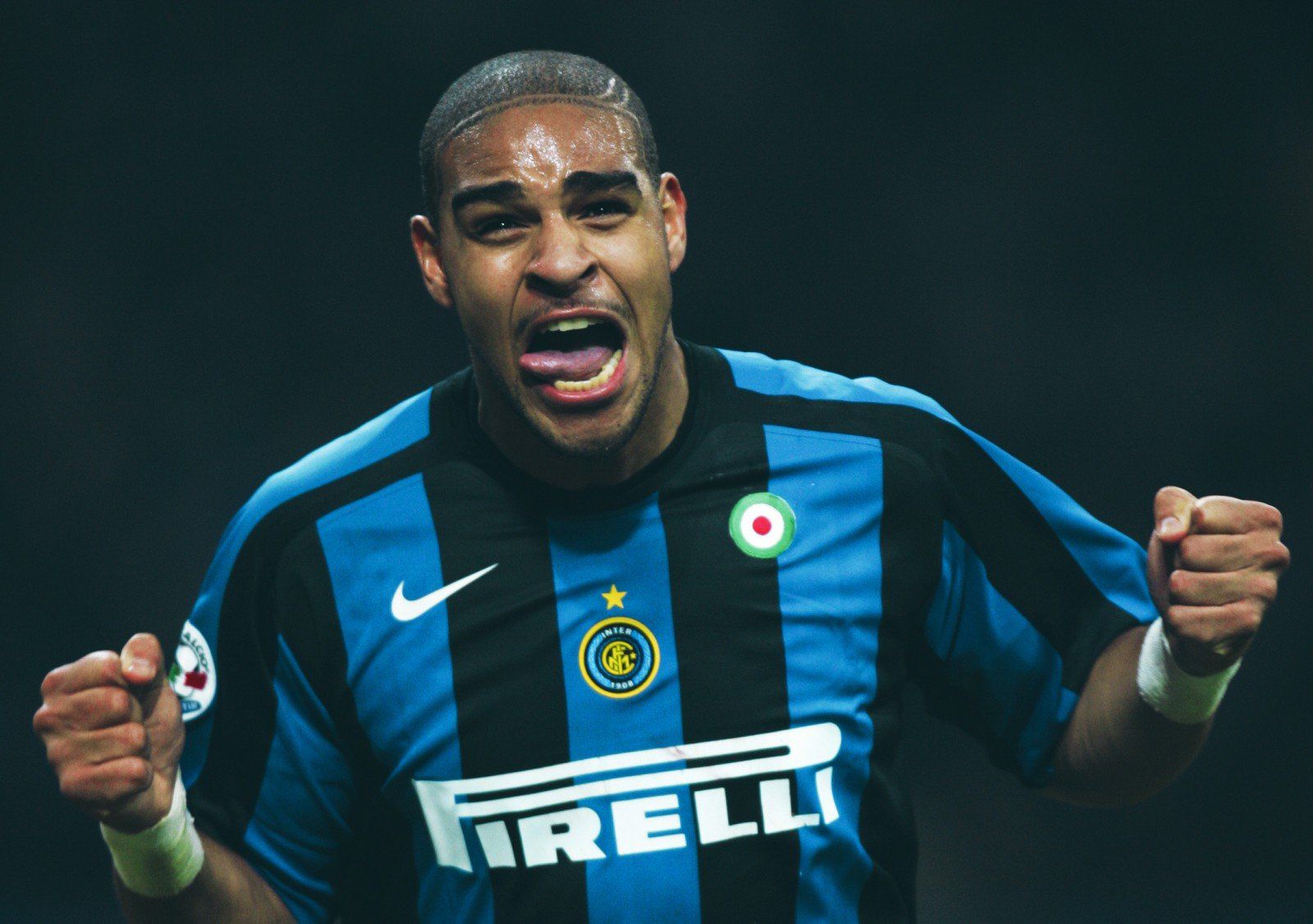 The 41-year-old was reportedly said to have splashed out £13,000 on 18 prostitutes to cope with the disappointment of his failed transfer to French club Le Havre in 2015 and was the subject of controversy in the latter days of his career.
However, he remains one of the most popular strikers in Brazil's rich football history as well as in soccer video gaming history, and has played throughout his career for Flamengo, Inter Milan, Fiorentina, Parma, Sao Paulo, Roma, Corinthians, Athletico Paranaense and Miami United.
Related content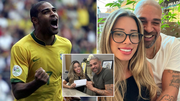 Former Barcelona and Inter Milan forward Adriano has reportedly split from his newly-wedded wife after a 10-year relationship for the one of the most awkward reasons ever.