Khvicha Kvaratskhelia's addition created a new dynamic in Napoli's offence and Osimhen is the main beneficiary.
Napoli have had many good players in their history, but in recent years, they have been defined by three: Lorenzo Insigne, Kalidou Koulibaly, and Dries Mertens.
When the Partenopei parted ways with all three players in the same season, it was obvious to predict their demise.
Instead of going through an understandable period of transition where they would not be as competitive as expected, Napoli are top of the table in Serie A with a healthy lead and are one of the favourites to win the Champions League after an impressive string of performances that saw them win a group containing Liverpool.
Napoli ran a clinic on how to recruit players with their business over the summer to replace the bodies they have lost.
Kim Min-Jae from Fenerbahce, Khvicha Kvaratskhelia from Dinamo Batumi, the permanent signing of Zambo Anguissa from Fulham after a loan spell, and Giacomo Raspadori on loan from Sassuolo, among others, all relatively obscure names to replace some of the best players in the world, which has worked out so far.
Two years before the successful summer transfer window of 2022/23, Napoli broke their transfer record on a certain Victor Osimhen.
The Nigerian has in no way been a flop, but it is difficult to claim that he has justified his €75 million price tag before this season.
Osimhen's progression at Napoli
Osimhen's 10 goals in 24 Serie A games, around 0.4 goals per game in the 2020/21 season, and 14 goals in 27 games, around 0.5 goals per game last season, have been decent, but you do not break your transfer record for decent.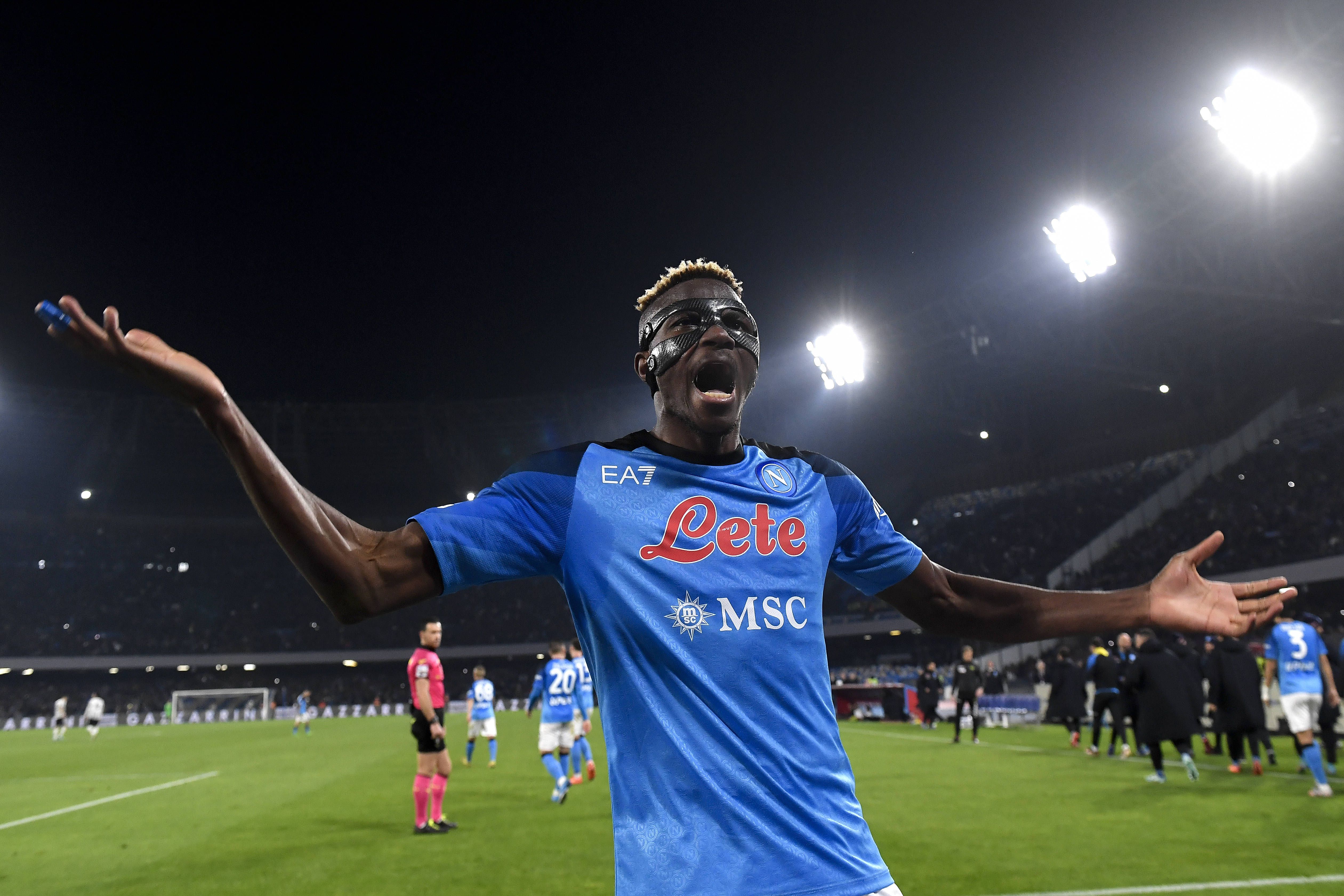 However, that number has gone up this season, with 13 goals in 15 games or 0.86 goals per game. Those are world-class numbers, and they are currently better than Harry Kane's 0.75 goals per game, Kylian Mbappe's 0.76 goals per game, Neymar's 0.64 goals per game, and on par with Robert Lewandowski.
The figures presented above and throughout the text apply exclusively to league games because they do not inject new intricacies into the equation. For example, Osimhen competed in the Europa League last season and the UCL this season; using numbers for all competitions opens a whole new can of worms.
There are many reasons why this number has gone up, which includes both in-depth and analytical ones, as well as physical and mental ones from the player. Napoli have begun to play to his strengths more, while he has bulked up and he is focused on his involvement in the final third rather than chasing after every loose ball. And there are the injuries.
But there is a more obvious reason as to why he has been so good this season—a who instead of a what—and the name is Khvicha Kvaratskhelia.
Kvaratskhelia has influenced Osimhen's numbers
For many Nigerians that have followed Napoli because of Osimhen in the past few seasons, there is usually a common lamentation; Napoli wide players create shooting chances for themselves instead of trying to supply their striker, who works so hard for them.
Insigne, Matteo Politano, and Hirving Lozano were victims of this seemingly harsh sentiment.
However, the numbers from the past season suggest an element of truth to it, at least when compared to this season.
Last season, Osimhen scored 14 goals in 27 games, and he is only one goal off that tally this season in only 15 games.
Napoli's chief playmaker last season, Insigne, assisted Osimhen in scoring only three times.
That goalscorer-assister combination was bettered by six other unique combinations in the league and matched by at least eleven others.
Only six of those eleven were strikers, and aside from Giroud, they either played for significantly weaker clubs, like Empoli's Andrea Pinamonti, or did not complete a season at a club, as is the case of Dusan Vlahovic, or are part of another combination that resulted in more goals, like Lautaro Martinez.
However, even though the season is only halfway through, Osimhen is already involved in a combination that has resulted in more goals than anyone he was with last season.
Kvaratskhelia has assisted the Nigerian four times already this season, bettering Insigne's season tally with half the campaign to go.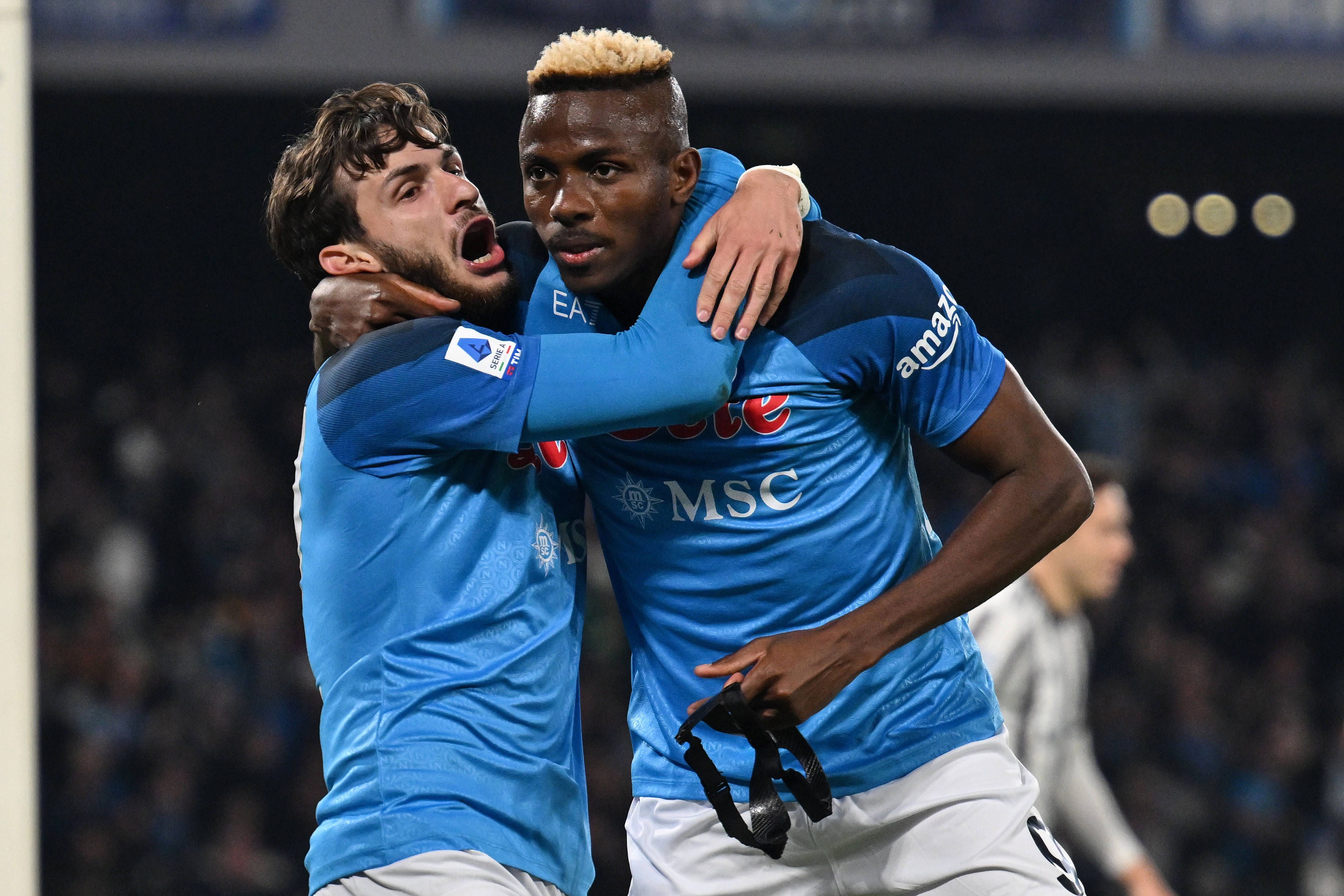 The Georgian's four assists to Osimhen is the second-best goalscorer-assister combination in the league after Ciro Immobile and Milinkovic Savic's five.
As the statistics show, Osimhen has benefited from having a wide forward who is first and foremost a playmaker, as opposed to the inside forward types in Politano and Lozano, as well as Insigne, who felt the need to take on goal-scoring responsibilities for the team.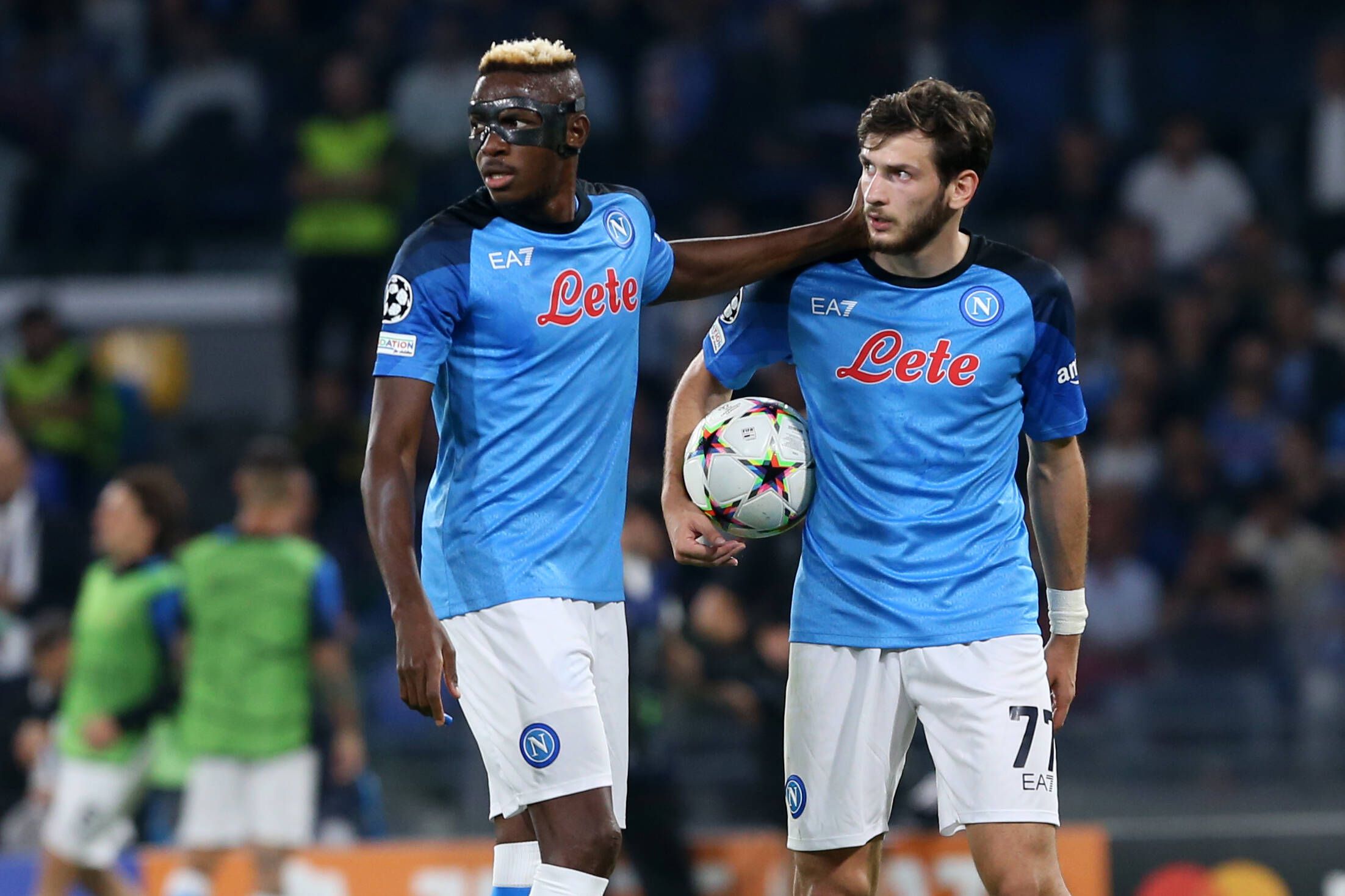 Kvaratskhelia's addition created a new dynamic in Napoli's offence as the new chief playmaker. The team's attack dances to his beat, and the Georgian's tune is one of playmaking for a central striker, of which Osimhen has been the main beneficiary.
The views and opinions expressed in this article are those of the author(s) and do not necessarily reflect the official position of Pulse Sports
Related content