The Nigeria international was irresistible for Napoli as they crushed Juventus on Friday night, and looks to have taken a major step in his development
On Friday night, Napoli stretched their lead at the top of the Serie A table to 10 points with a 5-1 mauling of Juventus.
Victor Osimhen was at his irrepressible best, scoring twice to take his league tally for the season to 12, assisting another and generally running the Bianconeri back line ragged in a dominant display. It put to bed, once and for all, any concerns around his aptitude for big games, if his crashing finish against Roma earlier this season had not done so already
It cannot have hurt that, on the night, Juventus boss Massimiliano Allegri could only field one natural centre-back in Gleison Bremer, who was flanked by Danilo and Alex Sandro, both nominal full-backs. However, considering it was the £37m defender from Torino who got the worst chasing of all, it probably would not have mattered anyway. This was, simply put, a striker at the very peak of his powers.
Following the rout, Napoli boss Luciano Spalletti hailed Osimhen's "skill, courage and physicality", all elements that coalesced into a complete centre-forward display. The 63-year-old also talked up the Nigeria international's potential for improvement, a frightening prospect for the rest of the league. "I am stunned by the potential he has and excited to see what he'll do in future," he told DAZN.
Spalletti has, over the course of his career, made a name for himself at improving forwards. His work with the likes of Francesco Totti, Aleksandr Kerzhakov and Edin Dzeko speaks volumes: all three enjoyed their best seasons under the Napoli boss, and part of the intrigue of appointing Spalletti lay in what he could do with Osimhen's raw potential.
So far, the results have been brilliant. The 24-year-old leads Serie A in goalscoring, and looks to have gone up a level since returning from a bicep injury in early October.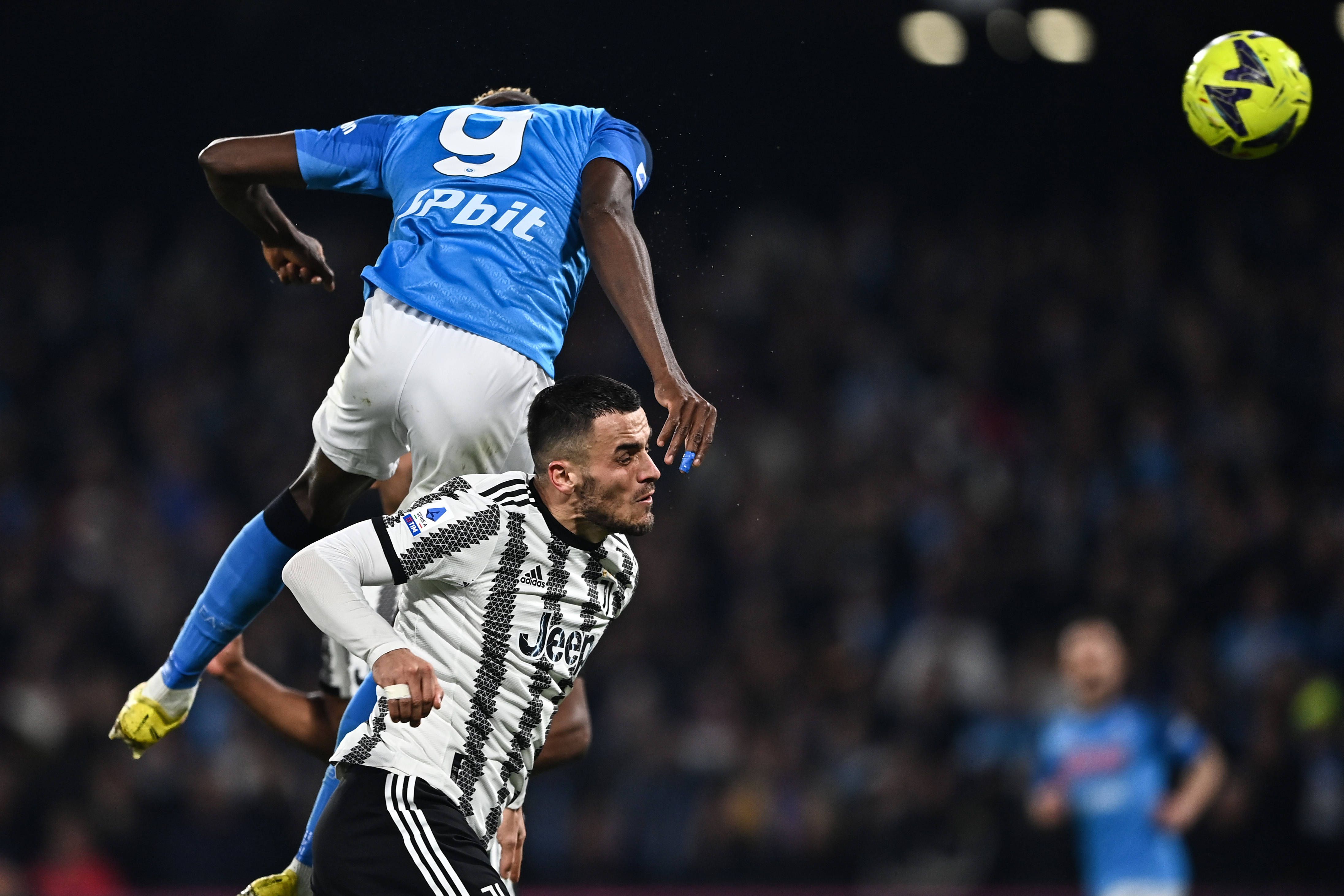 Credit is due to Spalletti for resisting the temptation to radically change Osimhen's game. Instead, there have been subtle changes: the emphasis has been on leaning into the player's strengths and removing certain "bad" habits.
The former Lille marksman has responded favourably to this: since the start of the season, he has been noticeably less footloose.
Look at his heatmap for the 2021/22 season…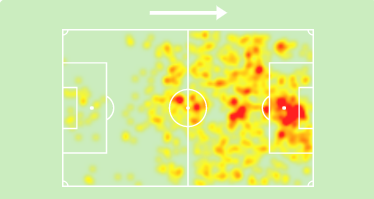 …and, for comparison, his heatmap for the 2022/23 season.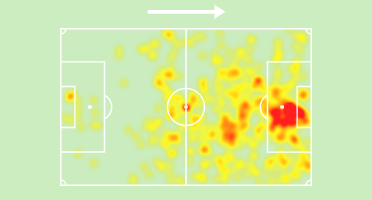 It is telling just how much more focused his involvements are. This is borne out by the statistics as well: whereas he was previously given to running here, there and everywhere (a tendency that was actually detrimental to him), now he touches the ball less outside of the final third. Instead, his efforts are now concentrated inside the opposing penalty area.

To facilitate this, Napoli are using him less as a target/outlet than previously (see the reduction in both passes and progressive passes received per 90); this is a system properly tailored to him, as opposed to using him simply as an escape valve.
As a result, he is needing to attempt fewer dribbles – this is a clear example of Spalletti seeking to hide a weakness.
Building on his strengths has also manifested in a more literal sense. During the World Cup break, reports emerged of Osimhen shopping around for a personal trainer ahead of the second half of the campaign.
Halfway through January is perhaps too soon to see the full effects, but an increase in upper body mass has been impossible to miss. The forward, formerly a wiry, lithe presence in attack, seems to be leaning into more bulk in a bid to become more powerful and dominate opponents in more static phases of play.
All of this is in service of making the most deadly centre-forward, not just in Italy, but in all of Europe. For goals per 90 in Europe's top five leagues, Osimhen is bettered only by Erling Haaland, Eric Maxim Choupo-Moting and Robert Lewandowski.
If, as Spalletti says, there is "remarkable room for improvement", then there really is no telling what the 24-year-old could be fully formed.
The views and opinions expressed in this article are those of the author(s) and do not necessarily reflect the official position of Pulse Sports
Related content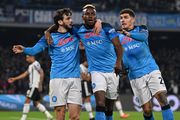 Victor Osimhen scored a brace and assisted another as Napoli dismantled Juventus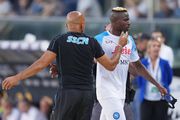 The Napoli boss was full of praise for the Super Eagles star, but says he is not the finished article yet.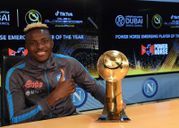 Victor Osimhen has received his Globe Soccer award for Emerging Player of the Year