'Arise O' compatriots' - Kamaru Usman talks on expecting Nigerian flags at O2 Arena against Edwards.
Nigerian-American professional mixed martial artist Kamarudeen Usman has given an assessment of London, United Kingdom ahead of his return to the Octagon.
Usman is set to face off against English professional mixed martial artist Leon Edwards in the main event of Ultimate Fighting Championship (UFC) 286.
Edwards of Jamaican descent raised in Birmingham is expected to have massive home support against the Usman at the O2 Arena in London.
Usman on Nigerian influence in London against Edwards
Usman held his media check-in and was posed several questions about the fight against Edwards.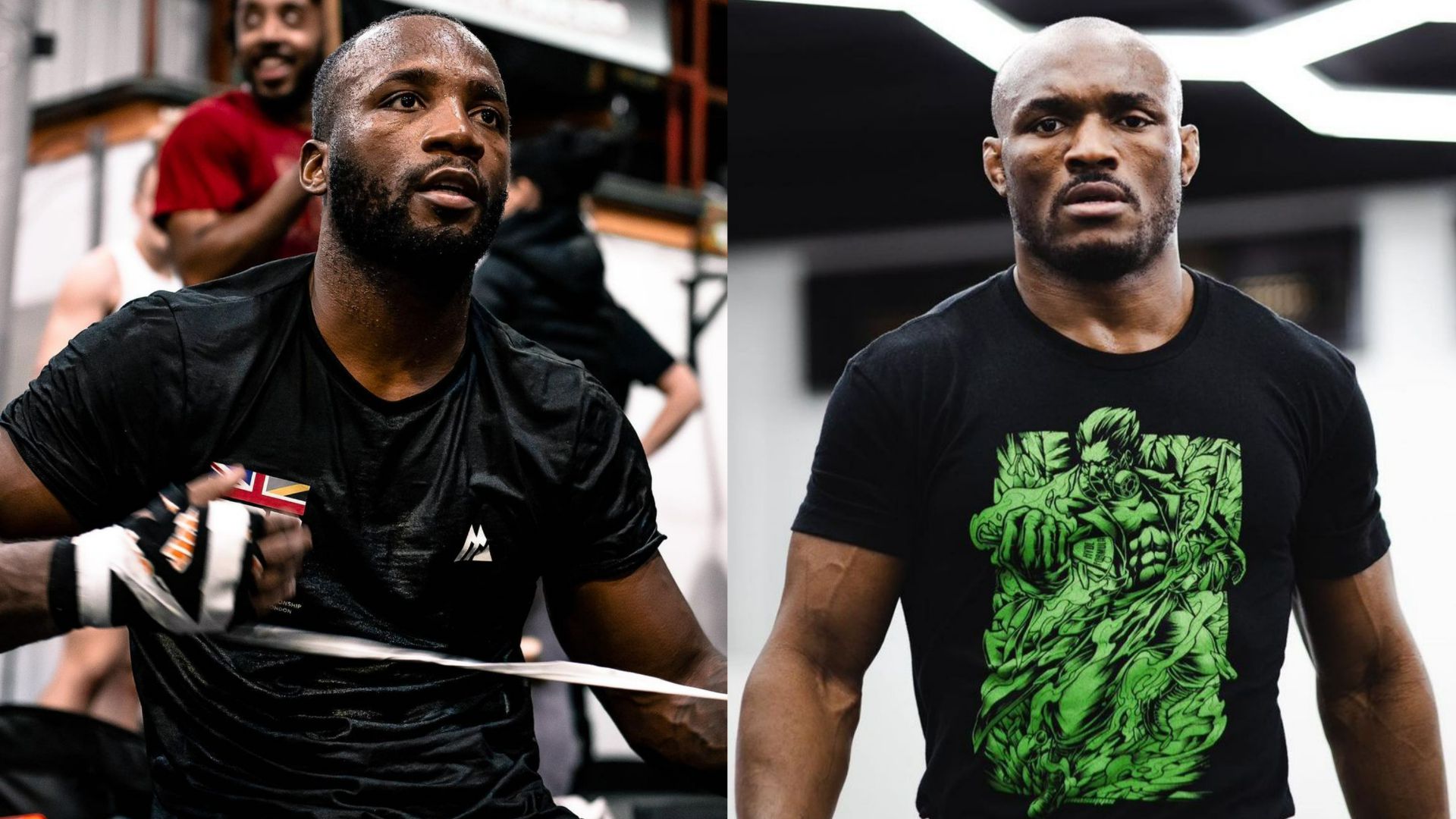 The 35-year-old Usman was asked about coming into enemy territory to face Edwards in the UK.
He responded by explaining the multi-cultural diversity of London as he claimed there is massive Nigerian representation in the city.
He said, "This is London they love me here and it's half Nigeria. I'm home.
"Booze or cheers doesn't matter I don't pay attention to the crowd I never
"I never really did I don't pay attention to the crowd I can I mean they get a little loud because I and it makes it hard to hear the coaches but I never pay attention to the crowd.
"I've been booed before I fought in Florida even though I'm a resident of Florida I got booed when I fought Jorge Masvidal.
"But you know it's one thing about that I was feeling violent and I wanted to do some violent things and I did do that
Kamaru Usman reveals how his daughter broke him
"Yeah, I'm excited I just don't know what I expect I just expect a bunch of Rowdy fans having the time of their life because we're bringing the biggest arguably the biggest fight that the UK."
Usman, however, went on to state that the crowd will have little influence on the outcome of his fight with Edwards.
Usman for the third time faces Edwards, this time as the headline event of UFC 286 scheduled for Saturday, March 18, 2023, at the 02 Arena in London, United Kingdom.
Related content