Napoli take their search for a new manager to Portugal after Enrique talks cool down.
Napoli have reportedly set their sights on Porto's manager, Sergio Conceicao, for the managerial position, with Luciano Spalletti, set to leave the club at the end of the season.
As Pulse Sports reported, Luis Enrique was the club's top candidate to take over from Spalletti; however, president Aurelien de Laurentiis revealed that the Spaniard prefers a move to the Premier League.
I Partenopei are now said to have pivoted towards a new target and are keen to land the Portuguese.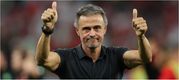 Luis Enrique has been lined up as a replacement for departing Napoli boss Juliano Spalletti who helped the club win the Serie A title.
Napoli eye Conceicao
According to Il Martino, the Porto boss, who led his team to a second-place finish in the Primera Liga, has emerged as a 'serious option' for the Napoli job.
The Serie A champions are reportedly willing to offer €6 million to prise him away from the Portuguese side, two million short of the reported €8 million they offered to Luis Enrique.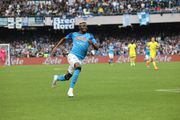 Napoli manager Luciano Spalletti has hailed Osimhen's impact on his team and has opened up on the possibility of a transfer in the summer.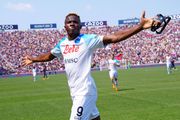 Victor Osimhen has been important for Serie A champions Napoli this season, but this stat shows just as important
Other names on the Naples club's list include Bologna's Thiago Motta and Fiorentina's Vincenzo Italiano.
Meanwhile, former Inter Milan striker Mario Balotelli has praised the qualities of Erling Haaland but says he would choose Super Eagles star Victor Osimhen over him.
Osimhen and Haaland are two of the hottest strikers in football right now, with both players leading their respective teams to the league title.