Everton's 10-point deduction for breaching the Premier League's sustainability and profitability regulations doomed Nigeria's Yakubu Aiyegbeni to an unwanted entry into the history books.
Everton football club were slapped with a 10-point deduction by an independent commission for breaching Premier League rules, and as a consequence, this has tied their ex-player Yakubu Aiyegbeni to a gloomy record.
The Super Eagles legend fondly referred to as 'The Yak', is one of the most prolific African scorers in Premier League history, scoring 97 goals in 252 appearances across four clubs. Everton is one of those clubs, and they have now had 10 points yanked from their current total.
Everton's punishment
As Pulse Sports reported, Everton were docked ten points for violating the Premier League's sustainability and profitability regulations. The Toffees were suspected of violating the Premier League rule pertaining to the 2021–22 season; hence, they were referred to an independent commission in March, and a hearing was held last month.
In place of a fine or a transfer embargo, the Premier League opted for a stiffer punishment and has officially stated that Everton will receive a 10-point reduction, which will reflect immediately, taking their current total of 14 down to four. This means they are now in the relegation places.
Yakubu's unwanted record
Following the announcement of Everton's punishment, the Athletic's Duncan Alexander pointed out that Yakubu is the only player to have played for all three clubs that have been punished with points deduction in the Premier League's history—Everton, Middlesbrough and Portsmouth.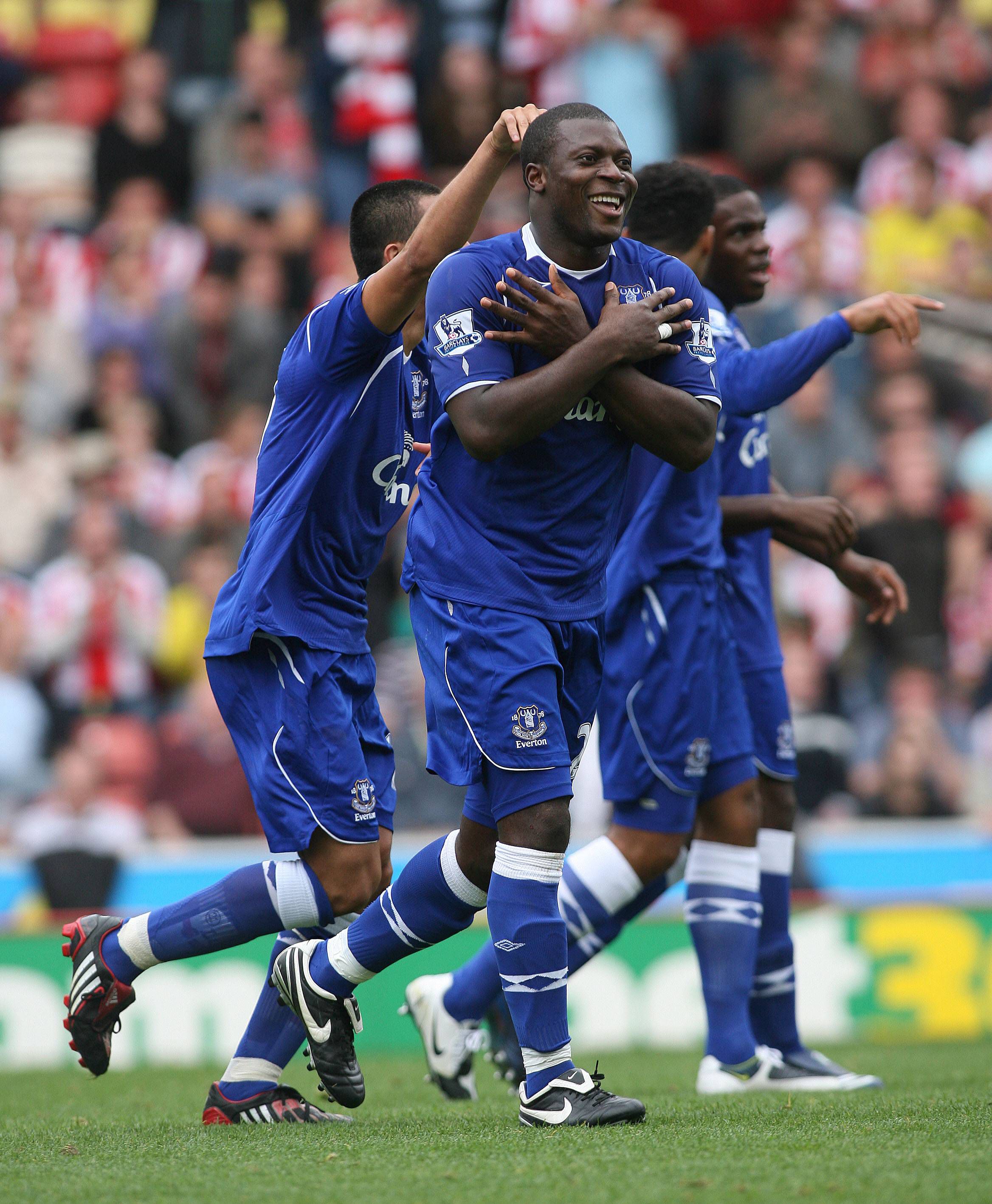 Before Everton's misfortune today, only two clubs had faced the uphill task of a points deduction. Middlesbrough were the first; they were docked three points for failing to fulfil a fixture in the 1996/97 season. Portsmouth, the second, received a nine-point hit after entering into administration in March 2010.
Yakubu happens to be the only player to have represented all three clubs in the Premier League. He played for Portsmouth from 2003–2005, scoring 28 goals in 67 games; Middlesbrough from 2005–2007, netting 25 times in 73 games; and Everton, where he was nicknamed 'The Yak', from 2007–2011, notching 25 goals in 82 games.
Related content