- Manchester United and Diogo Dalot will continue their relationship for the foreseeable future, but the Portuguese is not very popular amongst fans.
Dalot has committed his immediate future to Manchester United after putting pen to paper in a new deal.
As reported by Pulse Sports Nigeria, Dalot has signed a new five-year deal at Manchester United with the option for a further year.
The club announced that the 24-year-old will extend his stay at the club till the summer of 2028 following an improved season from the defender at the club.
With 107 appearances for the Red Devils, Dalot remains one player who will continue to divide opinions at the club.
Therefore, why have United extended Dalot's stay at the club despite calls from fans to do otherwise?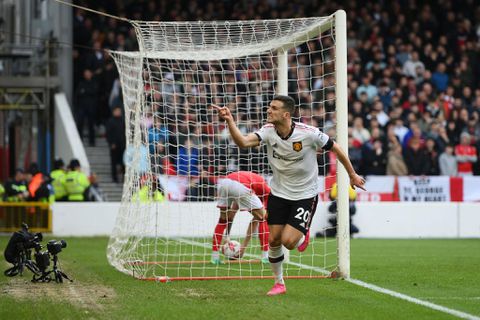 Here are four (4) reasons why the Portuguese defender and United have decided to continue their union.
1. The honour of playing for United
Manchester United is one of the most famous clubs in the world an only a few get the chance to represent the Red Devils.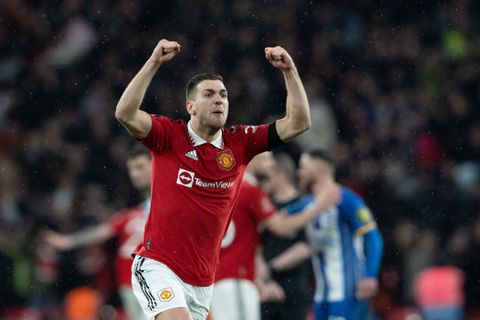 Dalot has been at the club since he was signed by former manager Jose Mourinho in the summer of 2018 from Portuguese giants FC Porto.
The chance to continue at such a prestigious club is one that anyone in Dalot's shoes would find difficult to turn down and according to the talented fullback, playing for United is one of the highest honours for any footballer.
"Playing for Manchester United is one of the highest honours that you can have in football," Dalot said after penning his new deal.
"We have shared some fantastic moments over the past five years, and I've grown so much and my passion for this incredible club has only increased since the day that I joined."
2. Special journey ahead
After a slow start at Manchester United which saw him spend some time outside on loan, the 2022/23 has seen the defender enjoy is most playing time.
Dalot played 26 matches, 24 of which he started, and believes he and the club are on a special journey under the guidance of new manager Erik Ten Hag and he clearly wants to be a part of that train.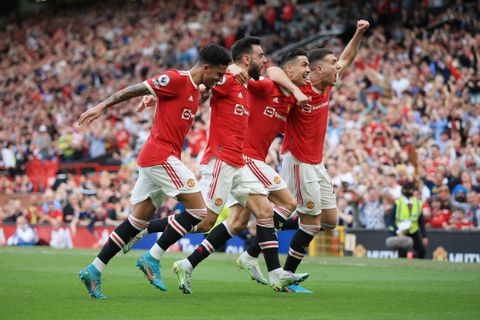 "As a group of players, we all feel like we are at the start of a special journey right now."
"I can assure you that I will dedicate myself relentlessly to helping this group to achieve our aims and make the fans proud of this team."
3. Diogo's work ethics stand him out
Dalot has gone to become one of Ten Hag's trusted players at Old Trafford.
While he has lost his place to Aaron Wan-Bissaka recently, the Portuguese defender's work ethic and mentality remain an outstanding feature.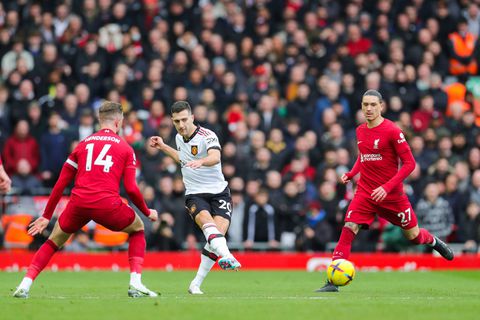 "Diogo's work ethic and professionalism is superb; the way in which he prepares himself every day in order to perform at his highest level is exactly what we all want from a Manchester United player," club director, John Murtough said of the defender.
4. Dalot's ability and versatility
At the start of the season, Manchester United fans were at a loss as Ten Hag preferred the former Porto man to Wan-Bissaka.
AWB, as he is fondly called, has seen wrestled his place back in the team, but according to Murtough, Dalot's combination of skills and an ability to play more than one position makes him an invaluable asset for the club.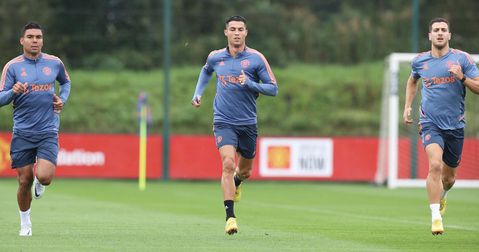 "Diogo is an excellent defender, with a great combination of pace, strength and versatility." he added.
"He has consistently developed, improving year-on-year since joining the club in 2018."
Related content