Tuesday Trivia is a weekly column that presents facts and stats around Nigerian football
Victor Osimhen continues to do his thing in Serie A, powering Napoli's title push and leading the goalscorers' chart in Italy.
Increasingly, it is easy to see why he has earned so many comparisons to the late, great Rashidi Yekini. His movement off the last line is getting better, his predatory instinct inside the box is keener than it's ever been, and he is an explosive runner and powerful finisher.
If there is a man capable of breaking Yekini's international scoring record, it is Osimhen. Already, he has 15 in 23 appearances so, in theory, 37 is definitely achievable, even allowing for a number of injuries that have served to break up his flow to this point. However, he would have to keep up his current average of 0.65 goals per game – no small feat – and, even then, it would take a lot to dislodge Yekini from the hearts of Nigerians.
Here's why:
14 – The number of goals Yekini scored for Nigeria in senior international competitions (FIFA & CAF). No Nigerian has scored more; the next highest is Julius Aghahowa, with 7.
0.64 – Yekini scored his 37 goals in 58 appearances – an average of 0.64 goals per game. No one with at least 25 caps for Nigeria has a better ratio.
4 – The number of consecutive Africa Cup of Nations (AFCON) editions Yekini scored in for Nigeria. This is a record for Nigerian footballers.
5 – Yekini's longest goal drought for Nigeria was five matches. This happened on three separate occasions: March 17, 1988 to March 2, 1990; June 25, 1994 to November 9, 1996; June 28, 1998 to the end of his career (post-prime).
21 – The number of goals Yekini scored to top the scorers' chart in Portugal in the 1993/94 season. That made him only the second Nigerian ever to win the Golden Boot in a European league, after compatriot Richard Owubokiri, who scored 30 for Boavista in 1991/92. (Incidentally, Osimhen is presently on course to become the ninth Nigerian to achieve this feat.)
75.7% – The percentage of Yekini's international goals that were scored between 1991 and 1994, his definitive physical peak.
5 – While Yekini did not score on his international debut, he opened his international account on his fifth appearance for Nigeria: a 3-0 win over Kenya in Nairobi.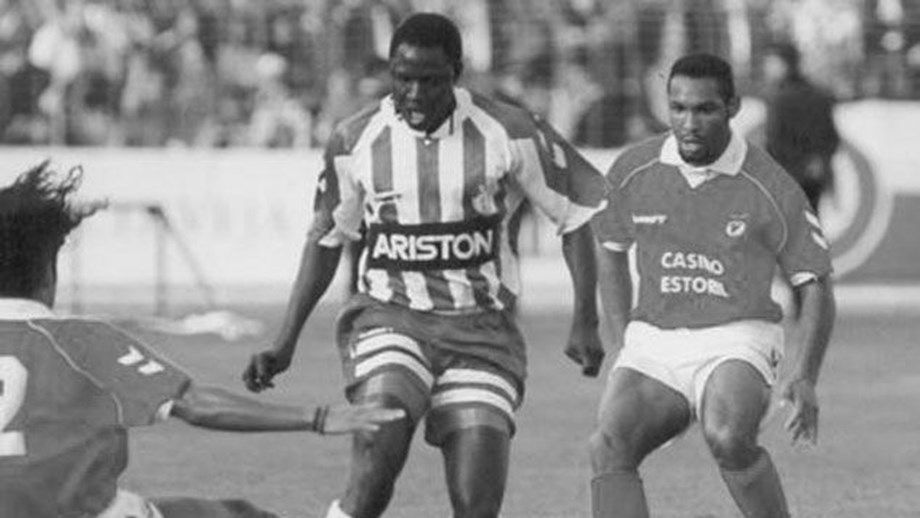 9 – The number of times Yekini scored multiple goals in the same game for Nigeria. In total, he hit one haul (4 goals, against Burkina Faso), one hat-trick (against Ethiopia) and seven braces.
16 – The number of different opponents Yekini scored against for Nigeria. Cote d'Ivoire – By far Yekini's most frequent victim. Ironic, considering he spent three years of his career with Africa Sport. In total, Yekini scored seven times against the Elephants; his next favourite teams to score against were Kenya (5) and Burkina Faso (4). And, in case you were thinking it, he was no flat-track bully: he also scored against the likes of Egypt, Algeria and Cameroon.
2 – The number of teams who faced Yekini at least twice and emerged unscathed. He played against Tunisia twice and Ghana four times without scoring. Who knew kenkey was kryptonite to the Goalsfather?
Related content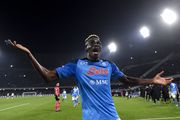 Napoli Scudetto winner Bruno Giordano credits Victor Osimhen as the 'best player in Serie A'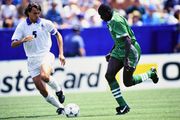 As one of Africa's most successful nations, Nigeria has paraded an array of formidable footballers throughout history. Here are the country's 10 greatest male footballers of all time, in descending order.