Former Chelsea striker Jimmy Floyd Hasselbaink is in talks to join Gareth Southgate's England staff ahead of the Euro 2024 qualifiers.
Jimmy Floyd Hasselbaink enjoyed a successful career as a footballer, winning 23 caps for the Netherlands and playing for several English clubs including Leeds United and Chelsea.
His career as a manager took him to Royal Antwerp, QPR, Northampton, and Burton Albion where he resigned from his role as manager last September after a dreadful run of results.
Hasselbaink set to Join England coaching staff
Hasselbaink is set to join Gareth Southgate's England coaching staff as the replacement for Chris Powell, who has decided to step down from his position.
Southgate's backroom staff has also lost performance psychologist Ian Mitchell, who was with England during their semi-final, final, and quarter-final runs over the past few years.
Mitchell's replacement has not yet been identified, as a review across all levels of England teams will be conducted first.
England return to Euro 2024 qualifying action next week after their run to the quarter-finals in Qatar, where they were beaten by France on penalties.
Southgate's side face Italy on Thursday, March 23, before hosting Ukraine at Wembley on Sunday, March 26.
Related content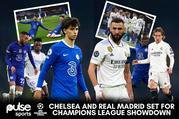 Blues fans have taken to social media to react after Chelsea were handed Real Madrid on a platter for the third consecutive season in the Champions League.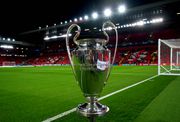 Manchester City draw Bayern Munich as Chelsea play Real Madrid for the third season in a row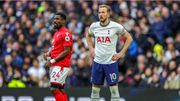 The forward has always been linked with the Red Devils.