Achraf Hakimi who is currently under investigation over sexual assault allegations has been included in Morocco's 30-man squad for the upcoming friendlies against Brazil and Peru.
Achraf Hakimi has been called up to the Moroccan National team's 30-man squad ahead of their friendlies against Brazil and Peru.
The Paris Saint Germain star is currently under investigation in France after being chared with rape.
Hakimi is accused of sexually assaulting a 24-year-old in his home in Boulogne.
Although the player is yet to respond publicly to the allegations, his lawyer, Fani Collins has already denied the accusations and stated the PSG wingback is working with authorities in the ongoing investigation.
Morocco coach preaches support for Achraf Hakimi amid rape charges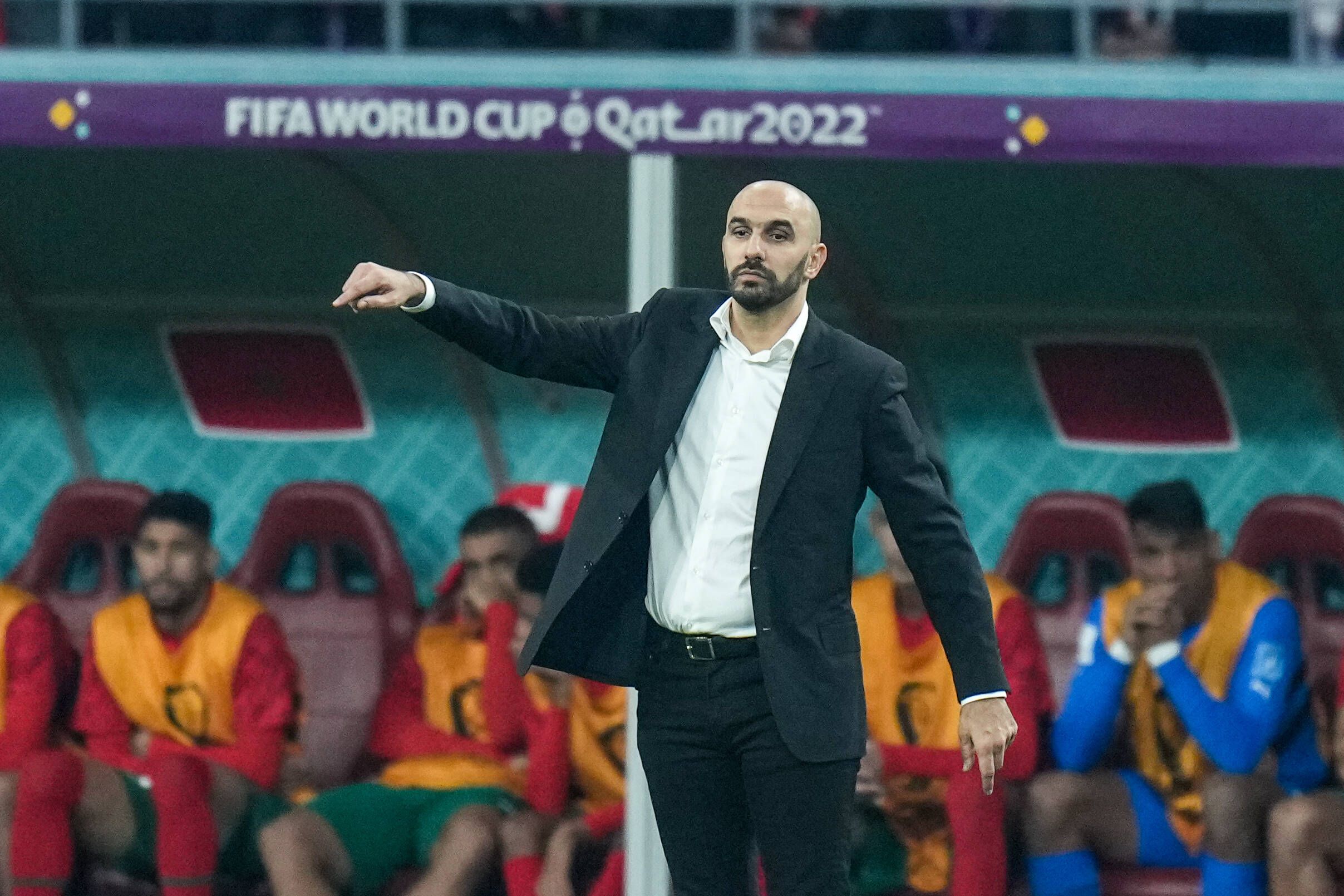 Hakimi who was last month charged over the rape allegations is now expected to feature in the Atlas Lions' upcoming friendlies against Brazil and Peru.
Morocco coach Walid Regragui who announced his 30-man squad for the friendlies was speaking in a press conference on Monday, and also spoke on his inclusion of the PSG wingback in his team amid the ongoing investigation.
"I speak with Achraf often like I do lots of players," Regragui said.
"He's calm, that's most important. He's someone who is strong on the pitch and beyond the pitch.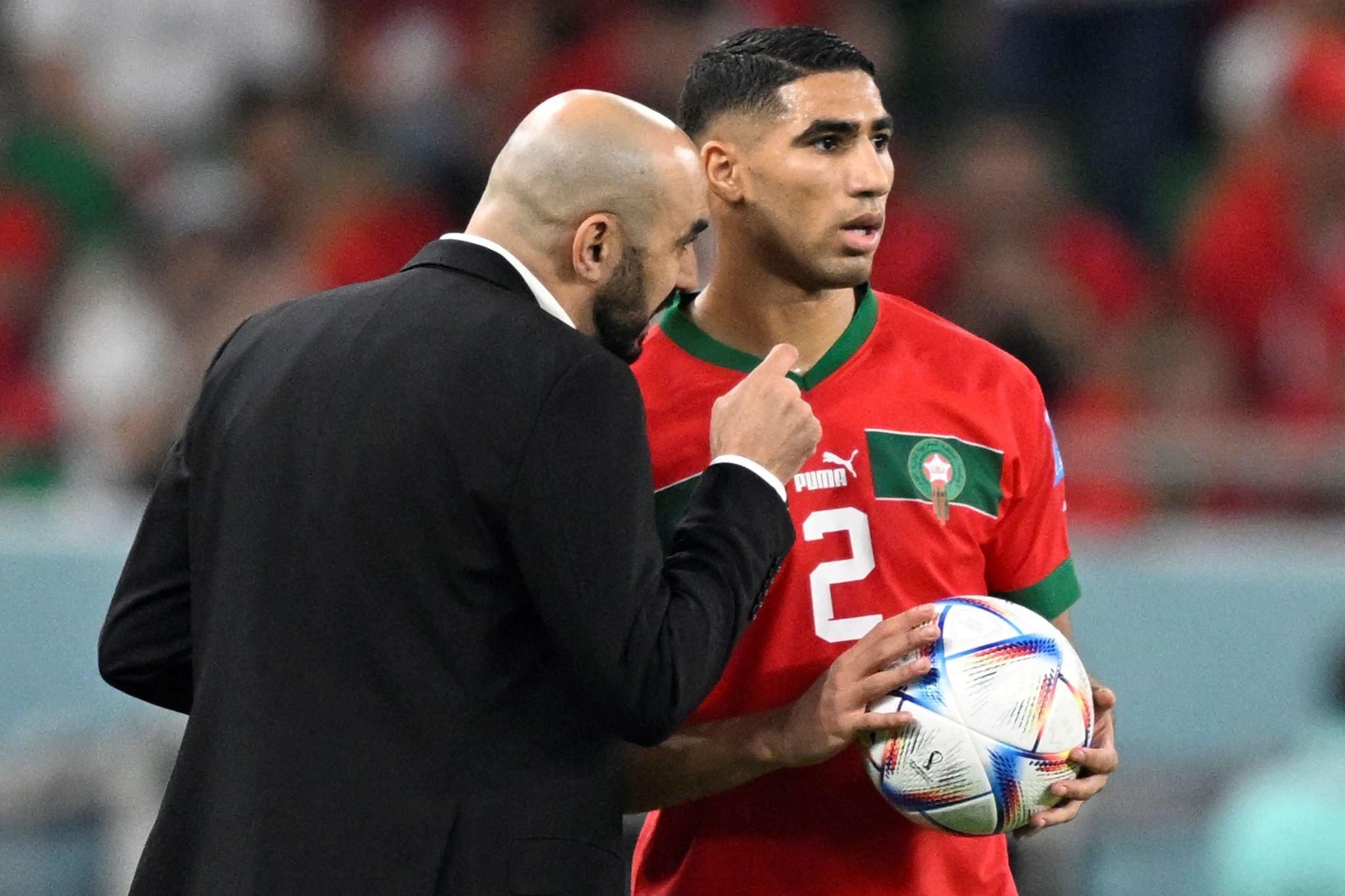 "For us, and all Moroccans, we are behind Achraf," Regragui said at a news conference to announce his first squad since the team's historic run to the World Cup semifinals. "He has the presumption of innocence until it's proven to the contrary." he added.
Hakimi has been allowed to leave France and played for PSG at Bayern Munich last week in the Champions League.
Morocco will host Brazil in Tangier on March 25 before travelling to Madrid to play Peru three days later.
"We have to think of football first," the Atlas Lions coach said. "He has people taking care of his business for him."
Hakimi helped Morocco became the first African team to reach the World Cup semifinals in Qatar last December.
The Atlan Lions defeated heavyweights Belgium in the group stage and then Spain and Portugal in the knockout rounds, before bowing out of the tournament following a semi-final loss to France.
Morocco was also defeated by 2018 finalists Croatia in the third-place match.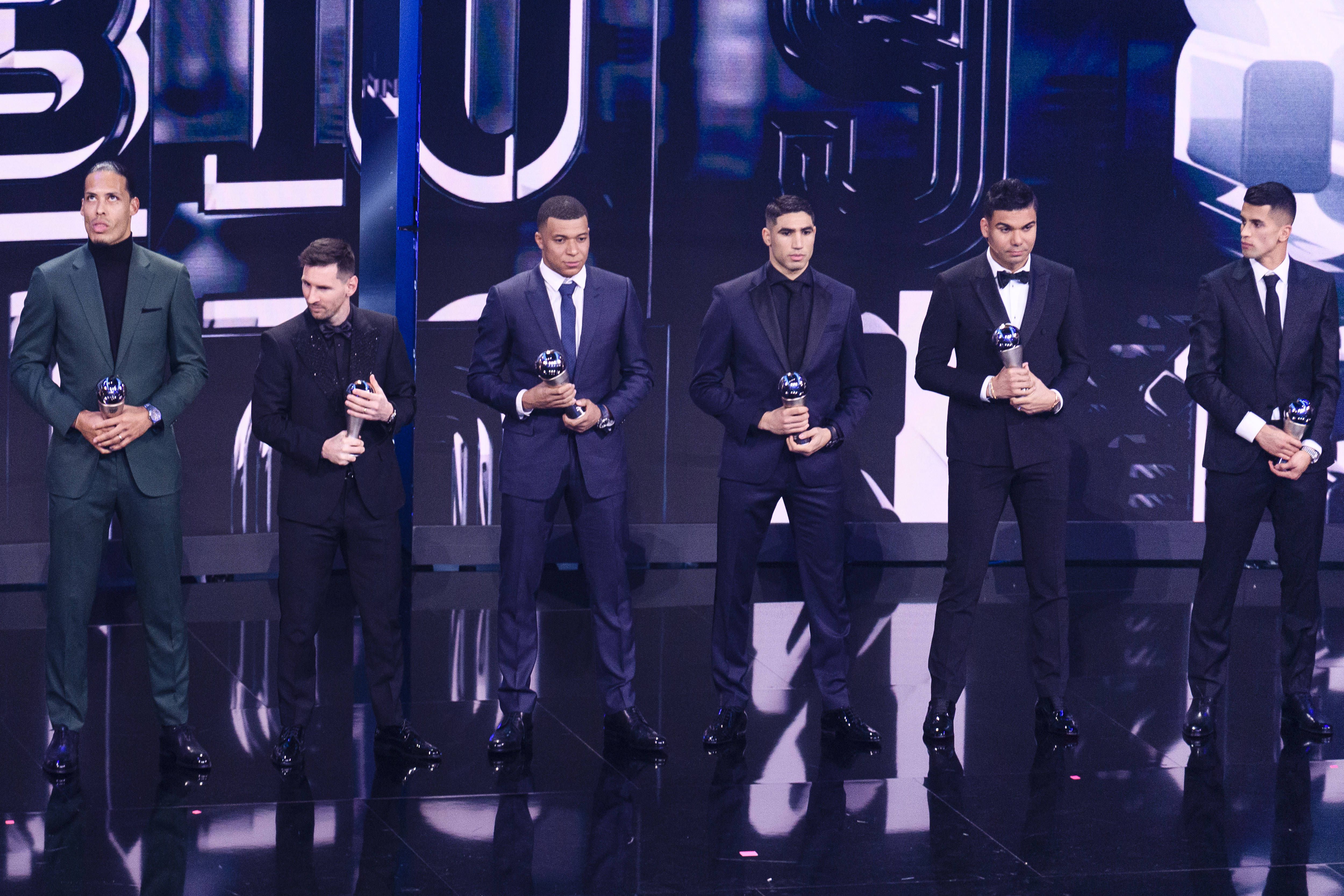 Hakimi's standout performances in Qatar earned him selection for the FIFA World XI team of the year.
Achraf Hakimi charged over Rape allegations
According to a report on Friday, March 3, 2023, the former Real Madrid and Borussia Dortmund player has been charged to court over allegations of rape.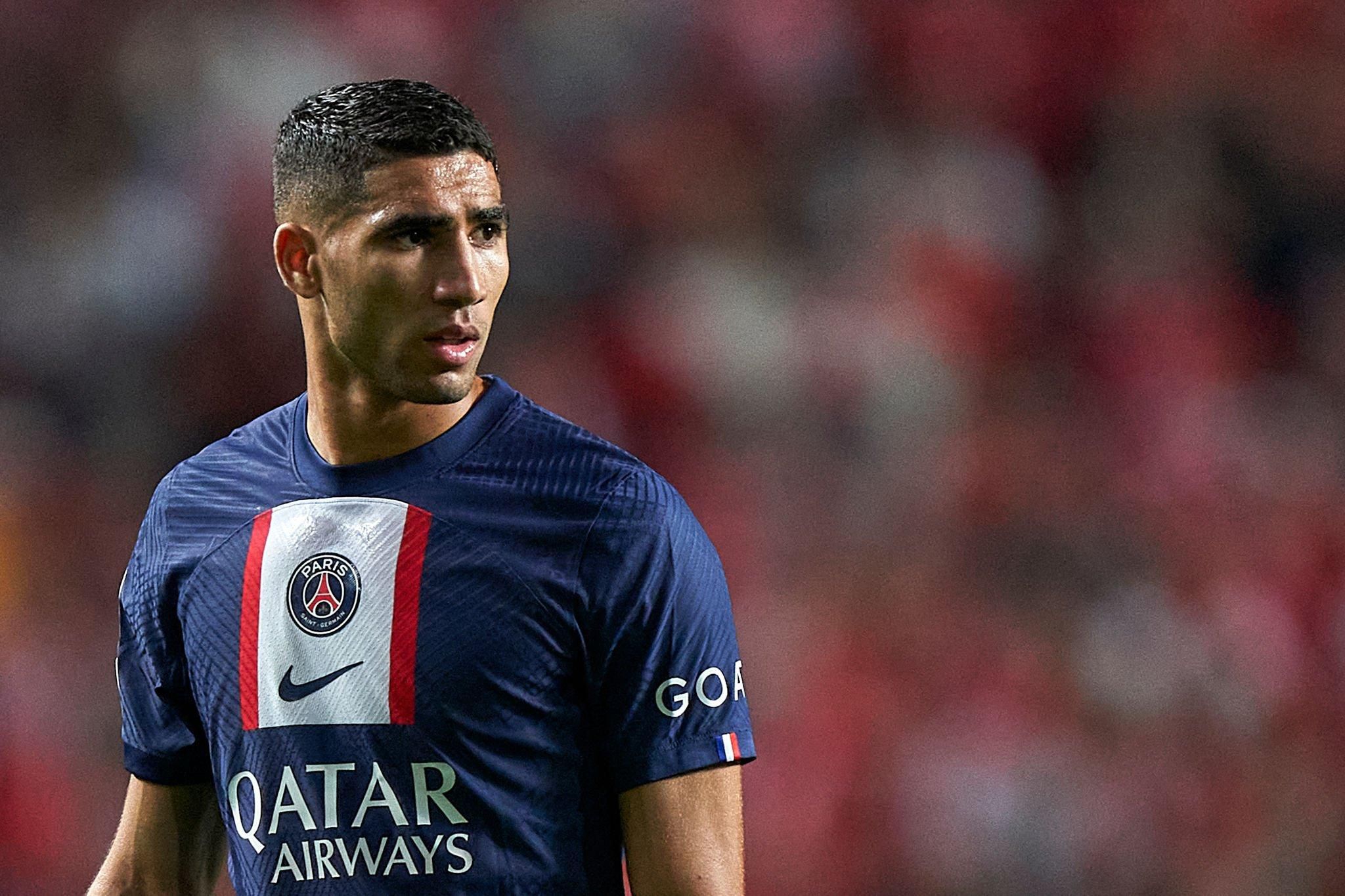 French prosecutors told AFP on Friday, that the former Real Madrid and Borussia Dortmund defender is now officially facing charges over sexual assault allegations levelled against him.
However, under French law, being charged is no guarantee that the case will go to trial.
Hakimi's lawyer Fanny Colin has since denied the rape accusations against the footballer, stating that the PSG star is equally cooperating with investigators on the case.
"The accusations are false. He is calm and is making himself available to the authorities.", Collins was quoted to have said as per Le Parisien.
Hakimi has not yet responded to the rape accusations and PSG are still yet to make a statement.
Related content