The 21-year-old German-Nigerian scored a brilliant solo goal to give Borussia Dortmund the advantage against Potter's men.
Borussia Dortmund striker Karim Adeyemi credited his father's strong genes and fufu for the speed he displayed on his way to scoring the winner for Borussia Dortmund against Chelsea.
Adeyemi handed Dortmund the advantage in their Champions League round of 16 clash against Graham Potter's men on Tuesday.
Adeyemi's stunning goal against Chelsea
Dortmund hosted Chelsea in the first leg of their clash and looked to be heading for a goalless draw until Adeyemi took matters into his hands.
The former RB Salzburg man picked the ball from inside his half after Dortmund cleared a Chelsea corner before going on an incredible solo run, moving past Enzo Fernandez and Kepa Arizabalaga to slot into an empty net.
The goal epitomised Adeyemi's incredible speed and intelligence on the ball as he moved past Fernandez effortlessly.
Adeyemi gives all praises to fufu and Nigerian father
Following the game, Adeyemi was sacked where he got his speed, and he said African food and his dad's genetics.
"I eat a lot of African food but I have good genetics from my day, so I think it's a little difficult for you to get," Adeyemi told the CBS reporter who asked the question.
When pressed on which African food, Adeyemi said: "It's called fufu from Nigeria and also very good."
Adeyemi was recently in Nigeria during the winter break, travelling to his hometown of Ibadan, where he watched the club named after him, Adeyemi FC.
Although he plays for Germany, Adeyemi's roots are rooted in Nigeria through his Nigerian father.
Meanwhile, the German-Nigerian also said explained his thoughts behind his goal, saying he chose the only option available to him at that moment.
"The only thing was to get past a defender and at the end, I just had to run to try to get past him," Adeyemi continued.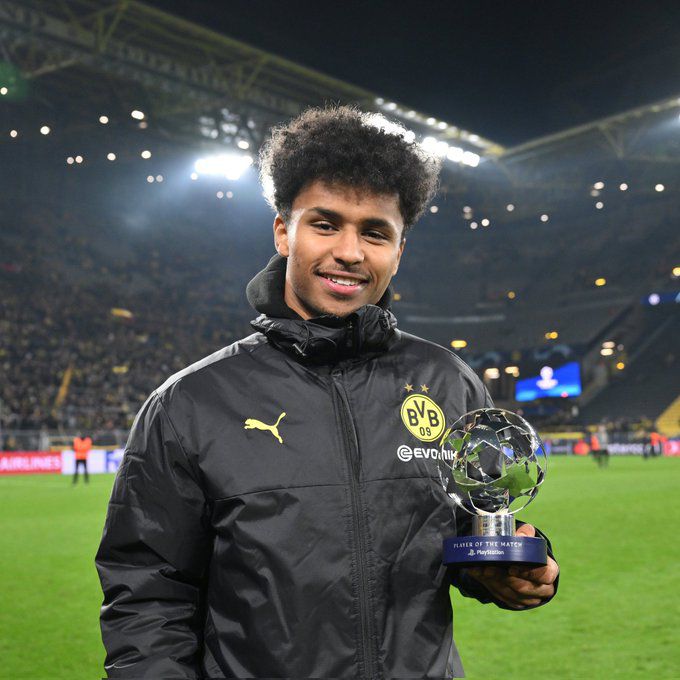 "And after I just looked at the goalkeeper, and then the goal was free and I just kicked the ball in," he concluded.
Adeyemi and Dortmund return to action on Sunday when they take Hertha Berlin.
Related content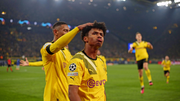 Karim Adeyemi's strike helped Dortmund beat Chelsea in the first-leg of their Champions League encounter.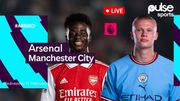 Hello, welcome to our live coverage of the Premier League showdown between Arsenal and Manchester City and the Uefa Champions League round of 16 first leg tie between Borussia Dortmund and Chelsea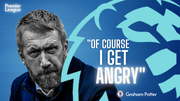 Chelsea coach Graham Potter has slammed critics who claim he does not get angry enough.