Giannis Antetokounmpo continued his incredible run of form with 54 points to lead the Milwaukee Bucks to a 106-105 victory over the Los Angeles Clippers
Giannis Antetokounmpo scored 20 of his 54 points in the fourth quarter as Milwaukee overcame a 21-point deficit to beat Los Angeles Clippers 106-105 for a sixth consecutive victory.
Giannis puts up dominant performance
Antetokounmpo also had 18 rebounds. The Greek star reached the 50-point mark for the third time in his last 11 games. He had a career-high 55 on January 3 against Washington and scored 50 in only 30 minutes Sunday against New Orleans.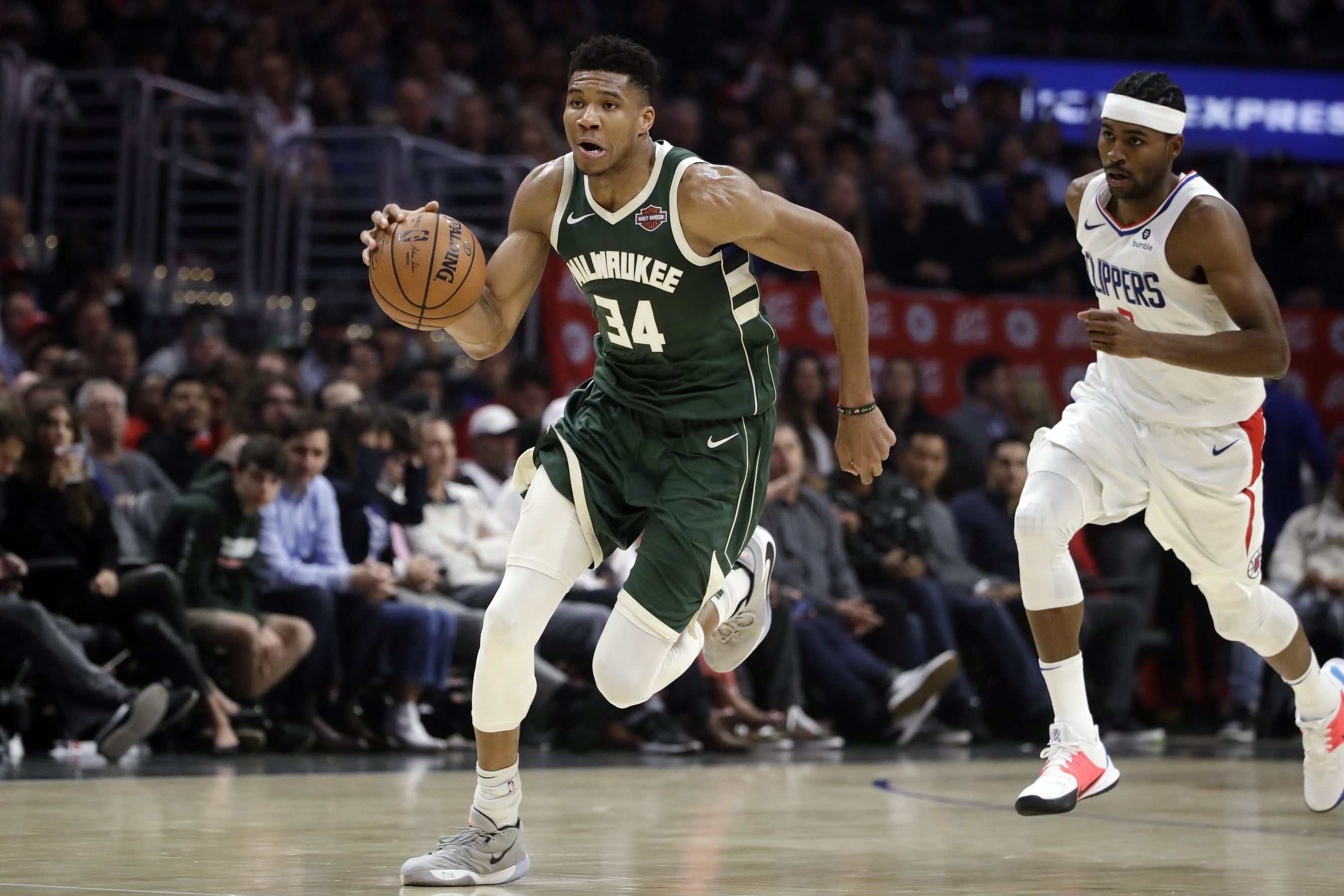 Antetokounmpo appeared unstoppable when it mattered, his 20 points outscoring all the Clippers combined in the fourth quarter, 20-18.
"We knew Greek was going to score," Clippers coach Tyronn Lue said, "I didn't know he was going to score 54."
The Clippers didn't lose this contest because of Giannis alone. They were under duress by the defense of Bucks guards Jrue Holiday and Wesley Matthews, who eschewed switches in order to stick to Kawhi Leonard and Paul George,
Clippers' offense shot just eight-for-25 in the fourth quarter and didn't score at all in the final 3 minutes, 51 seconds, a similar result to the last time Leonard and George faced the Bucks here two years ago.