Rosemary Chukwuma qualified for the women's 100m final, running th second-fastest time at the NCAA Championships.
Texas Tech's Rosemary Chukwuma is peaking at the right time after clocking an impressive Season's Best of 11.01s to qualify for the women's 100m final at the NCAA Championships.
Chukwuma comfortably won her race ahead of Georgia's Kalia Jackson, and her time was the second-fastest overall qualifying time in all semifinals behind Julien Alfred's 10.99s.
It is the second consecutive year the Nigerian speedster is making the 100m final, after doing so last year with a lifetime best of 10.99s. Chukwuma, Favour Ofili, and Grace Nwokocha were finalists, making it the first time in NCAA history three Nigerian women will compete in a women's 100m final.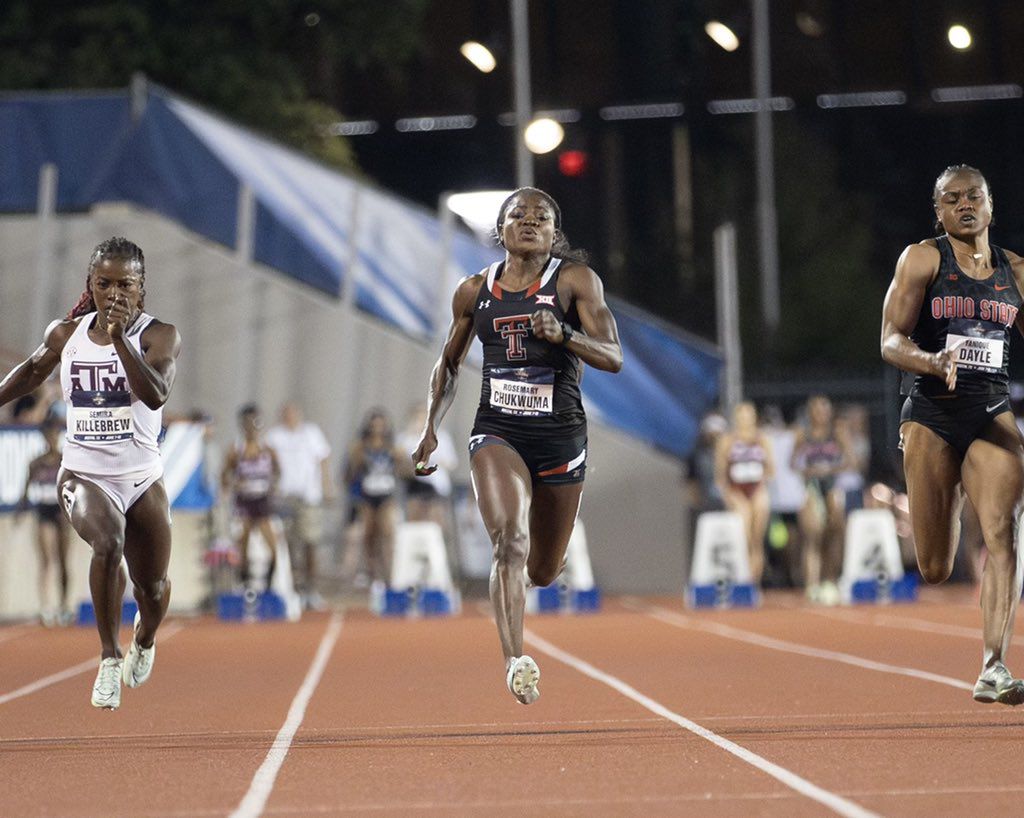 After a brilliant start to the indoor season, then facing a string of inconsistencies at the end, and having a difficult start to the outdoor season, Chukwuma looks to be back to her best form and can challenge for a podium placement.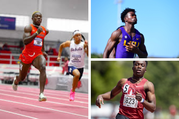 History making Favour Ashe, Godson Brume, and Udodi Onwuzurike recorded stunning performances in the men's 100m semifinas at the NCAA Championships.
If there's anyone that can challenge Alfred for the title in a stunning upset on Saturday, then it is Chukwwuma. Hopefully, she finally becomes a National champion or medallist.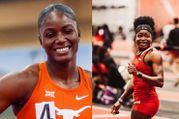 If there's anyone that knows how to defeat Julien Alfred, it is Nigeria's Rosemary Chukwuma. Can she stun the double indoor Collegiate Record holder at the BIG 12 Championships?