Having no hate in her, World champion Sha'Carri Richardson sent a heartwarming message to the finalists of the World Athletics Women's Athlete of the Year Award.
Sha'Carri Richardson isn't holding any grudges after missing out on being among the five finalists for the Women's Athlete of the Year Award.
World Athletics released the finalists for this year's women's award comprising Shericka Jackson, Tigist Assefa, Femke Bol, Yulimar Rojas, and Faith Kipyegon.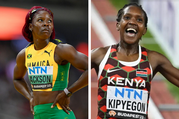 The World Athletics have released the five finalists for the 2023 Women's Athlete of the Year Award, as Shericka Jackson and Faith Kipyegon makes it through but Sha'Carri Richardson is out.
But despite missing out on the list, Richardson congratulated and wished the athletes the best on her Instagram Story.
"Congratulations to the beautiful ladies on being finalists for female World Athlete of the Year," she wrote.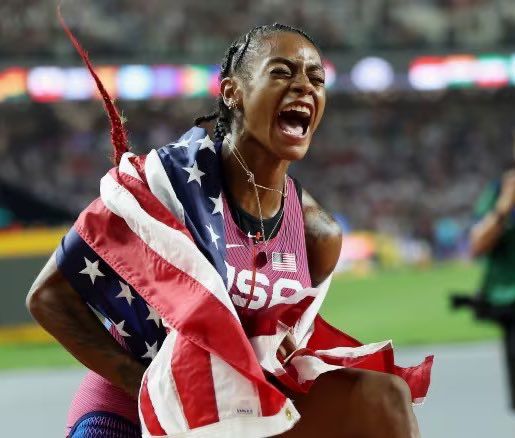 The 23-year-old American was among the 11 nominees released for the awards, and she was even fans favourite to take home the prestigious trophy after winning a popular poll.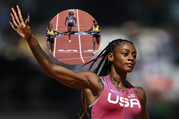 Sha'Carri Richardson rose from major challenges in 2021 to becoming the World Champion in 2023. Here's her journey in two years.
Richardson had a successful season by becoming the world's fastest woman after winning the 100m world title in a Championship Record of 10.65s at the World Championships in Budapest, also adding 200m bronze medal and anchoring USA's 4x100m ream to record-breaking relay gold.
However, a candid reason that could be responsible for her missing out was not being able to run a World Record or get close to it as the other finalists did.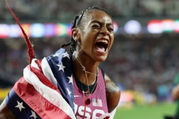 With Paris 2024 Olympics on the horizon, Sha'Carri Richardson ruling out the one-season wonder narrative will be tested. Will she surpass expectations and dethrone her Jamaican rivals again or not? One thing is sure; if she succeeds, her era has only just begun.
She has however, made her mark this season with her success on and off track as she's the most famous and influential female track athlete in the world.
The winner will be announced on World Athletics platforms on December 11 as part of the 2023 World Athletics Awards.