Nigerian long and middle distance runners can look forward to the maiden edition of the AFN's National 10km Cross Country Championships.
The Athletics Federation of Nigeria (AFN) is set to organise the maiden edition of the National 10km Cross Country Championships in Jalingo on Saturday, January 28.
The race is being organised in fulfillment of the road map of the Tonobok Okowa-led executive board of the AFN, which is to develop athletics across the six geo-political zones of Nigeria.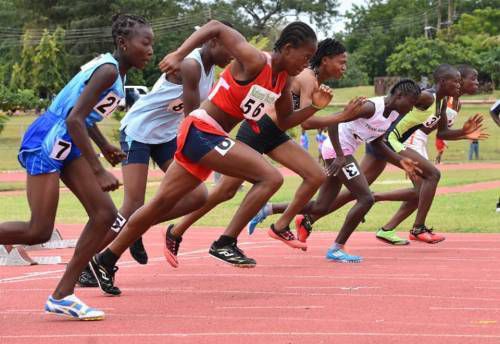 Tafida Gadzama, the federation's road race sub-committee chairman, wrote in an invitation letter to all athletics associations, secretaries, coaches, managers, military/para military and clubs that the championship is to help develop the country's middle and long-distance runners.
"You know cross country running is a sport in which teams and individuals run on open-air courses over natural terrain such as dirt or grass.
"This way our athletes will be building enormous strength as the hills and mud develop power and resilience in their calves, hamstrings, and quads,' said Gadzama who is also the first vice president of the AFN.
"Most of the world-class long-distance runners prepare for their season by running in cross-country races. Kenya has held many races already since December, and the World Cross Country Championships will hold next month in Australia," Gadzama added and believes the AFN is going in the right direction with its developmental plans for distance runners.
He also mentioned provisions have been made for monetary rewards to the top ten best finishers.
"Prize monies will be given to the top ten finishers in the senior male and senior female categories,' he concluded.
Registration of athletes will be at the Jalingo Township Stadium.