Here is a detailed review of how the 2023 NCAA Indoor Championships summed up for Nigerian athletes.
The 2023 NCAA Indoor Championships held at the University of New Mexico, Albuquerque from March 10-11, lived up to the hype as the best and most significant college track and field college championships in the world.
A total of thirteen Nigerian athletes took part in the championship, and though it was a bad day in the office for most of the athletes, others can take solace in the fact that they attained their best indoor career feats and can look forward to greater achievements outdoors.
Here is a detailed review of how the championship summed up for Nigerian athletes.
Ofili securing 200m silver medal
Favour Ofili was the sole medallist, winning the silver medal in the women's 200m behind impeccable Julien Alfred, who needed a collegiate record of 22.01s to win the title.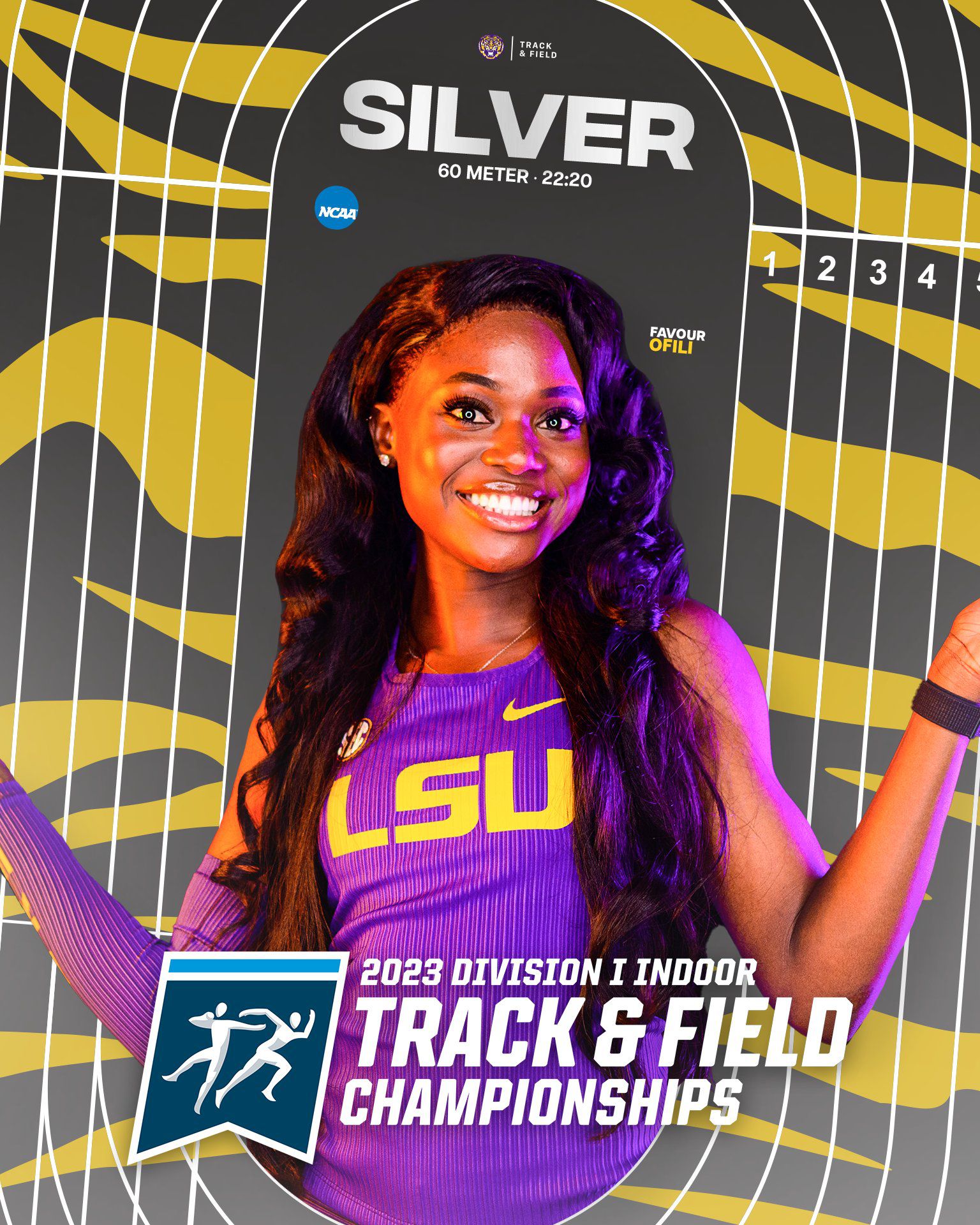 Ofili went to the final as the favourite, after clocking the second-fastest time in collegiate history of 22.11s in the semi-final with a bleeding nose. In the final, she got outran and outpowered by Alfred in the last 30m, settling for second place in 22.20s (her second-fastest career time indoors)
It is Ofili's second consecutive silver medal at the championship, after finishing with the same colour of medal behind Abby Steiner in 2022.
The Louisiana State University (LSU) speedster also got to the 60m final, where she finished sixth in a time of 7.17s.
First-team All-American honours
Udodi Onwuzurike and Ezekiel Nathaniel got first-team All-American honours, having finished outside the medal zone.
Onwuzurike looked set for his first NCAA indoor medal, after clocking the fastest overall time of 20.17s in the semi-finals (the time is also the second fastest in Nigerian history behind Divine Oduduru's NR of 20.17s).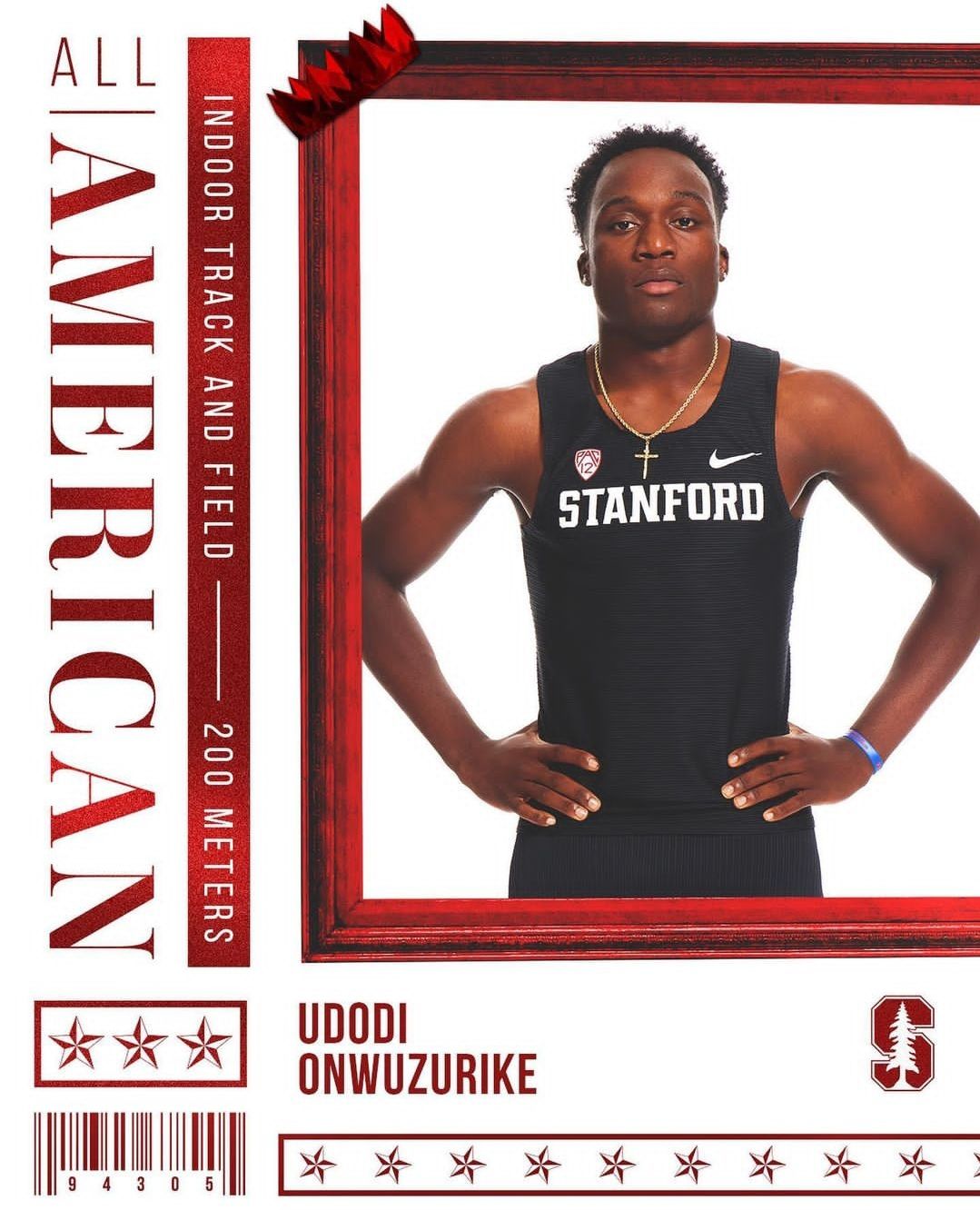 However, in the final, he could not replicate or better the time as he finished fifth in 20.36s. Notwithstanding, Onwuzurike gave an outstanding performance when no one looked to him as a finalist; and his times clocked show he will always get better and give more exceptional performances outdoors ahead of the World Championships in Budapest.
Nathaniel capped off his outstanding indoor season by finishing sixth overall in the men's 400m final with a time of 45.73s, after smashing his previous Personal Best (PB) of 45.77s with a new 45.69s to make the final, and he also helped his school's 4x400m relay team to fifth place finish.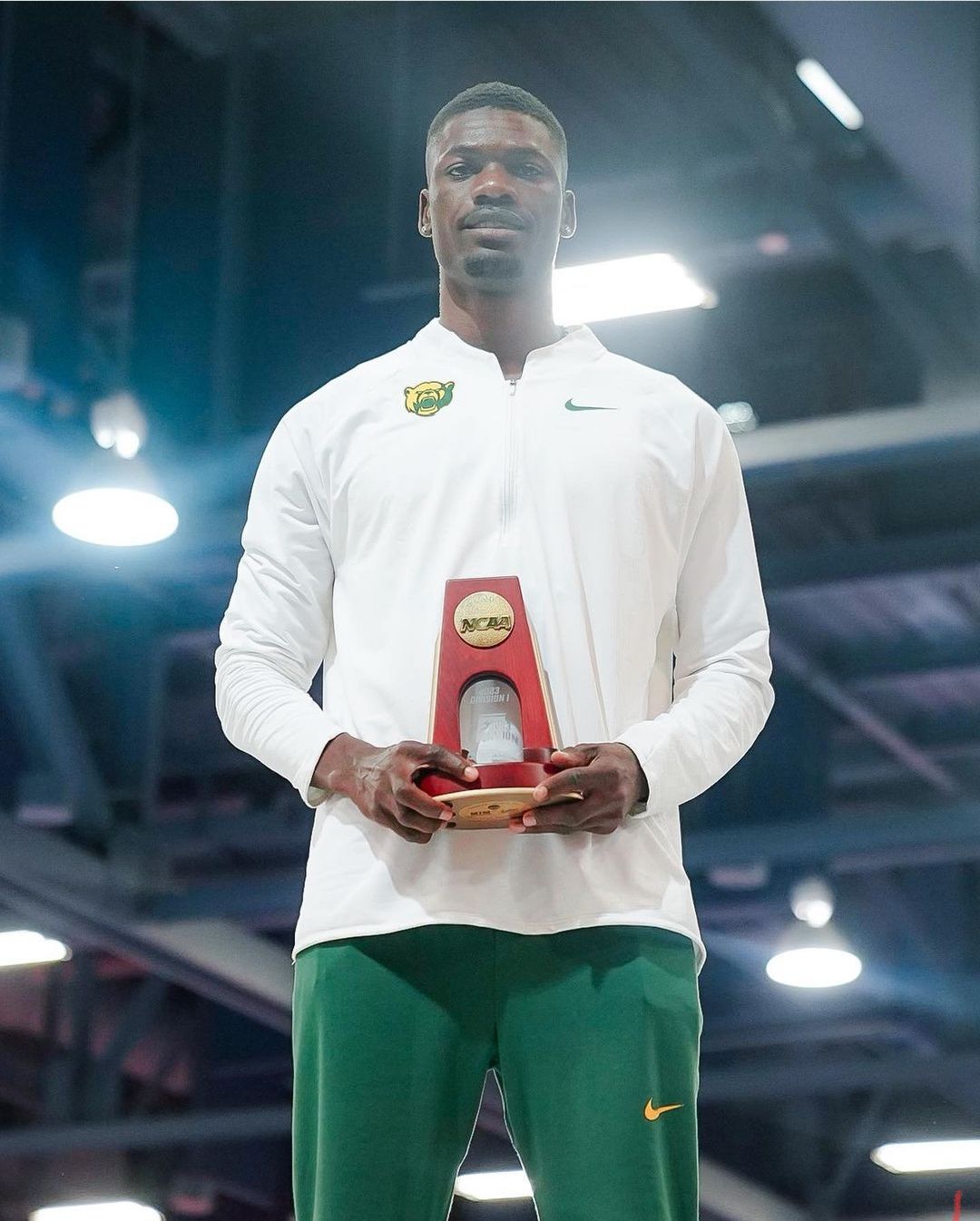 The Baylor University sophomore dropped four sub-46s marks in the 400m, propelling him to the third fastest in Nigerian history. His series is 45.90s, 45.77s, 45.69s, and 45.73s, which bodes for a good outdoor season, especially in his trademark 400m Hurdles event.
Second-team All-American honours
Grace Anigbata jumped a Texas Christian University triple jump record of 13.58m to finish tenth in the event. Her mark broke the former school record set fifteen years ago.
Meanwhile, Onaara Obamuwagun (Texas Tech University) finished twelfth with a distance of 13.55m, while Esther Isa (Middle Tennessee State University) leaped 5.73m in the long jump final.
Other performances
Favour Ashe sadly did not start the men's 60m final after sustaining an injury in his semi-final race. He was one of the favourites for the gold medal.
Alaba Akintola and Godson Brume did not qualify for the men's 60m final, and Akintola was disqualified for a lane infringement in his 200m semi-final race.
Rosemary Chukwuma and Ezinne Abba did not also make the women's 60m and 200m final.