Favour Ashe, Favour Ofili, and Udodi Onwuzurike are leading contenders for the 60m and 200m titles at the NCAA Indoor Championships.
Nigerian trio of Favour Ashe, Favour Ofili, and Udodi Onwuzurike are leading contenders in winning the sprint titles at the NCAA Indoor Championships.
They qualified as the fastest in their semifinal heats, laying down a strong marker of their intentions of sweeping their events titles in the final.
Hopefully, these athletes will end their fantastic indoor season on a high by making history for their respective schools and Nigeria.
Ashe bolting for 60m glory
The Auburn University sophomore equalled his Personal Best (PB) of 6.51s to win his semifinal race, the fastest overall time by the 60m runners.
If Ashe is to win his first NCAA title, he has to run faster than this time as he has other big contenders in the collegiate leader Terrence Jones, with 6.47s this season and ran 6.54s to finish second in his semis, behind PJ Austin with a PB of 6.53s.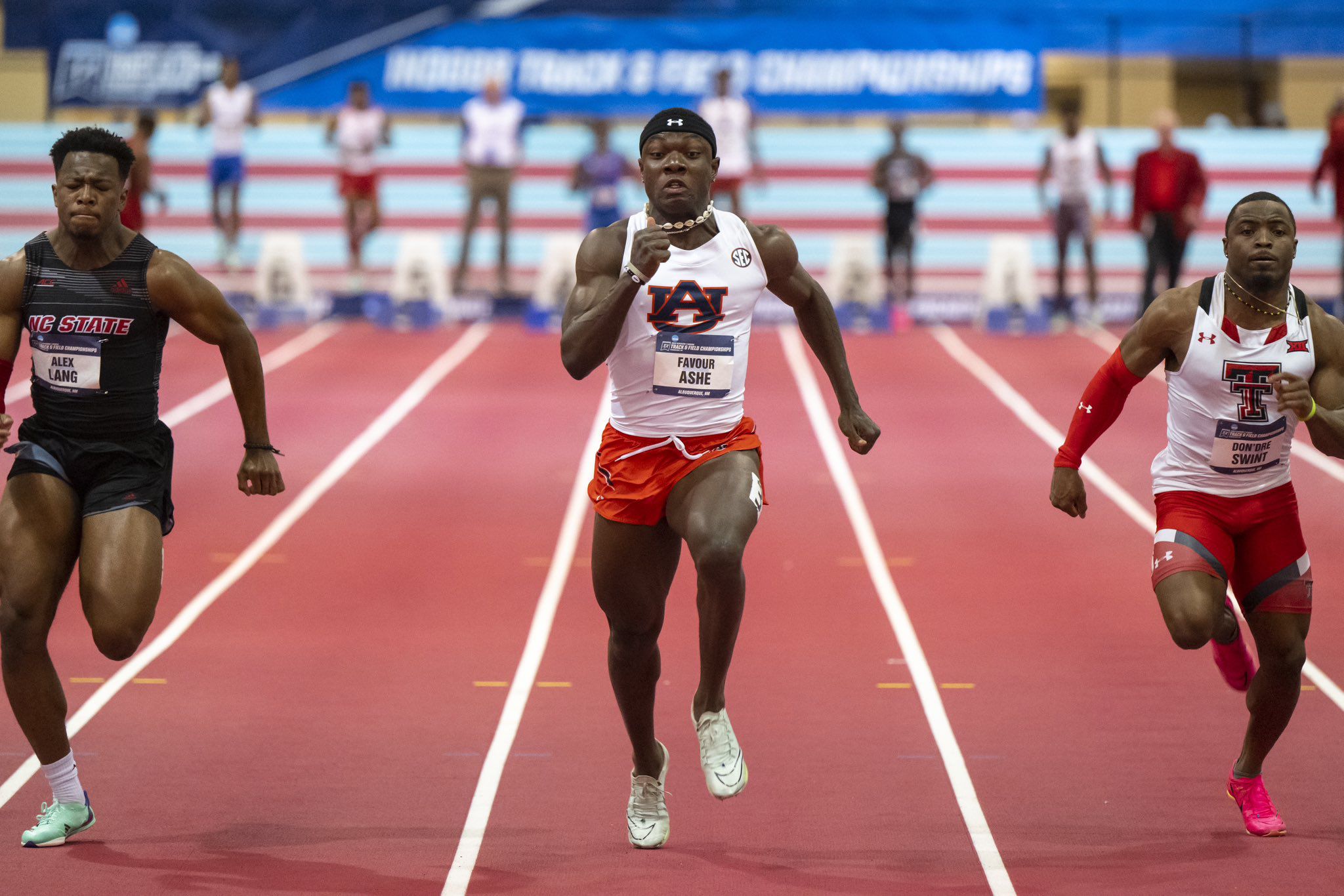 Ashe is one of the favourites for the title, but anything can happen in a 60m final. So he perfectly has to execute his race with no mistakes and shake off his right thigh disturbance that he has been nursing for a few weeks.
Ofili targeting 200m Collegiate Record and title
Louisiana State University will look forward to Ofili bettering her school record and African Record (AR) of 22.11s, clocked bolting to an effortless win in her semifinal.
Her time is the second fastest in NCAA history, behind Abby Steiner's 22.09s set last year, and she'll be targeting surpassing this time with Julien Alfred placed in the lane ahead of her in the same heat.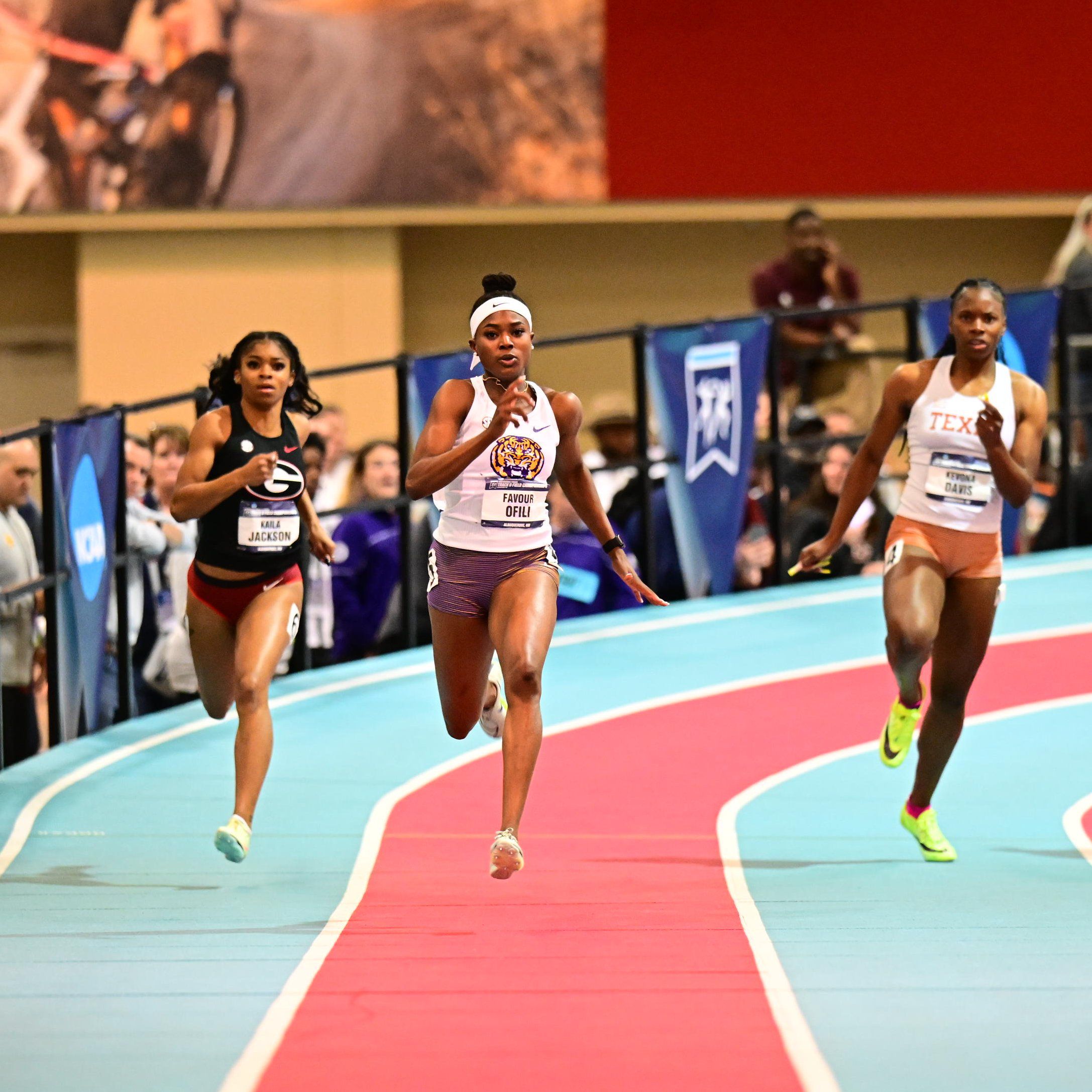 Ofili will look forward to not just breaking this record and winning the title, but perhaps becoming the second woman in world history to go under the 22s mark.
Onwuzurike chasing 200m success
Stanford University's standout speedster Onwuzurike, stunned everyone at the meet when he blazed to a massive PB of 20.17s to win his 200m semifinal, the joint-fastest overall time.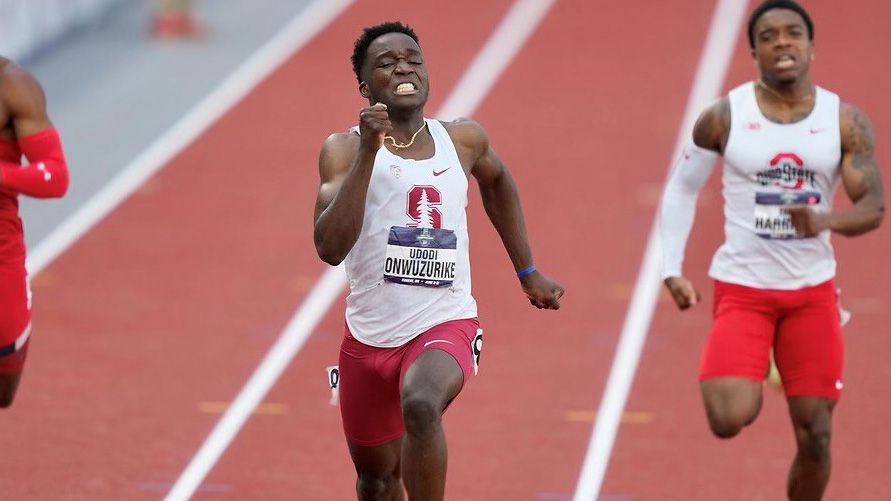 Onwuzurike's previous PB before the championship was 20.56s, so chopping it off by such a big margin speaks highly of his fantastic form and can never be written off for the title.
However, he has to overcome the challenge posed by Tarsis Orgot, who ran an identical time of 20.17s, also winning his semifinal race.
Both sprinters are placed in the same heat for the final, with Orogot running in lane 6 and Onwuzurike in lane 5.
Whatever happens in the final, it will be a fast race, and Onwuzurike may rewrite Divine Oduduru's Nigerian record of 20.08s.