Divine Oduduru seeks God's intervention on potential six-year doping scandal case.
Divine Oduduru has spoken for the first time since his potential six-year doping scandal case with the Athletics Integrity Unit (AIU).
Oduduru took to his Instagram and Facebook social media pages to post, seeking intervention from God.
"I can't question God, but sometimes I feel you give people too much control over some things lord. Step in on time to prove our innocent."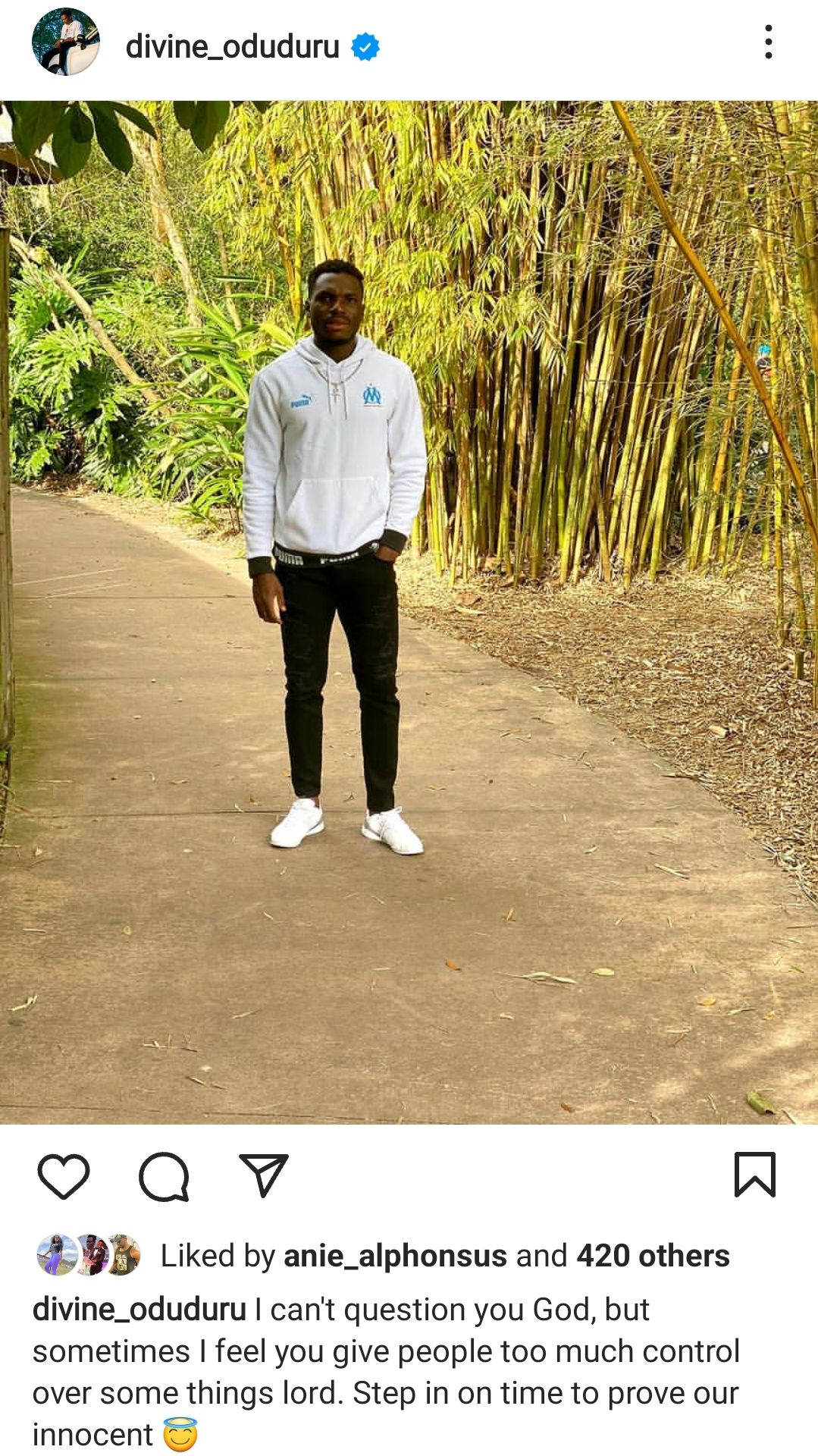 Last month, the Nigerian 200m record holder was provisionally suspended by the Athletics Integrity Unit (AIU), concerning Blessing Okagbare's doping scandal case, which he is alleged to be 'Athlete 2'.
The AIU released the statement on its website, saying it has notified Oduduru of "two potential Anti-Doping Rule Violations (ADRVs) and is seeking a six-year ban against the Nigerian.
Oduduru has been off athletics radar since August 3, 2021, when he ran 20.16s to place third in his 200m semifinal at the Tokyo Olympic Games.
He was supposed to make a comeback at the National Sports Festival in Asaba last year but pulled out with complaints of sustaining an injury during his warm-up sessions.