Here's how best to enjoy the 2023 NCAA Indoor Championships from the Nigerian perspective.
The much anticipated NCAA Indoor Championships will kick off today (Friday) at the University of New Mexico, Albuquerque, with thirteen Nigerian athletes in action for their various schools.
These athletes will compete in the colours of their US schools, aiming to perform exceptionally by gaining maximum points, setting new Personal Bests (PB) and School Records (SR); resulting in a few Nigerian indoor records going down.
From the Nigerian perspective and West-African time, here's how and when to watch; and the four Nigerian records that may be taken down.
When to watch (local time)
Nigerian athletics enthusiasts have to be up by midnight to watch these events.
Women's long jump (Esther Isa) - 12:00 am
Women's 60m heats (Favour Ofili, Rosemary Chukwuma, and Ezinne Abba) - 12:15 am
Women's 200m heats (Ofili, Chukwuma, and Abba) - 1:25 am
Men's 60m heats (Favour Ashe, Alaba Akintola, and Godson Brume) - 3:15 am
Men's 400m heats (Ezekiel Nathaniel) - 3:25 am
Men's 200m heats (Akintola and Udodi Onwuzurike) - 4:25 am
How to watch
The Championship will be shown Live on ESPN+.
Nigerian Records that may be erased
Men's 60m - The NR in this event stands at 6.48s, set by Deji Aliu in 1999. Favour Ashe has a big shot at taking down this record, as his PB is 6.51s. With the level of competitiveness in the NCAA men's 60m and Ashe gunning for the gold medal, the speedster may finally get this job done.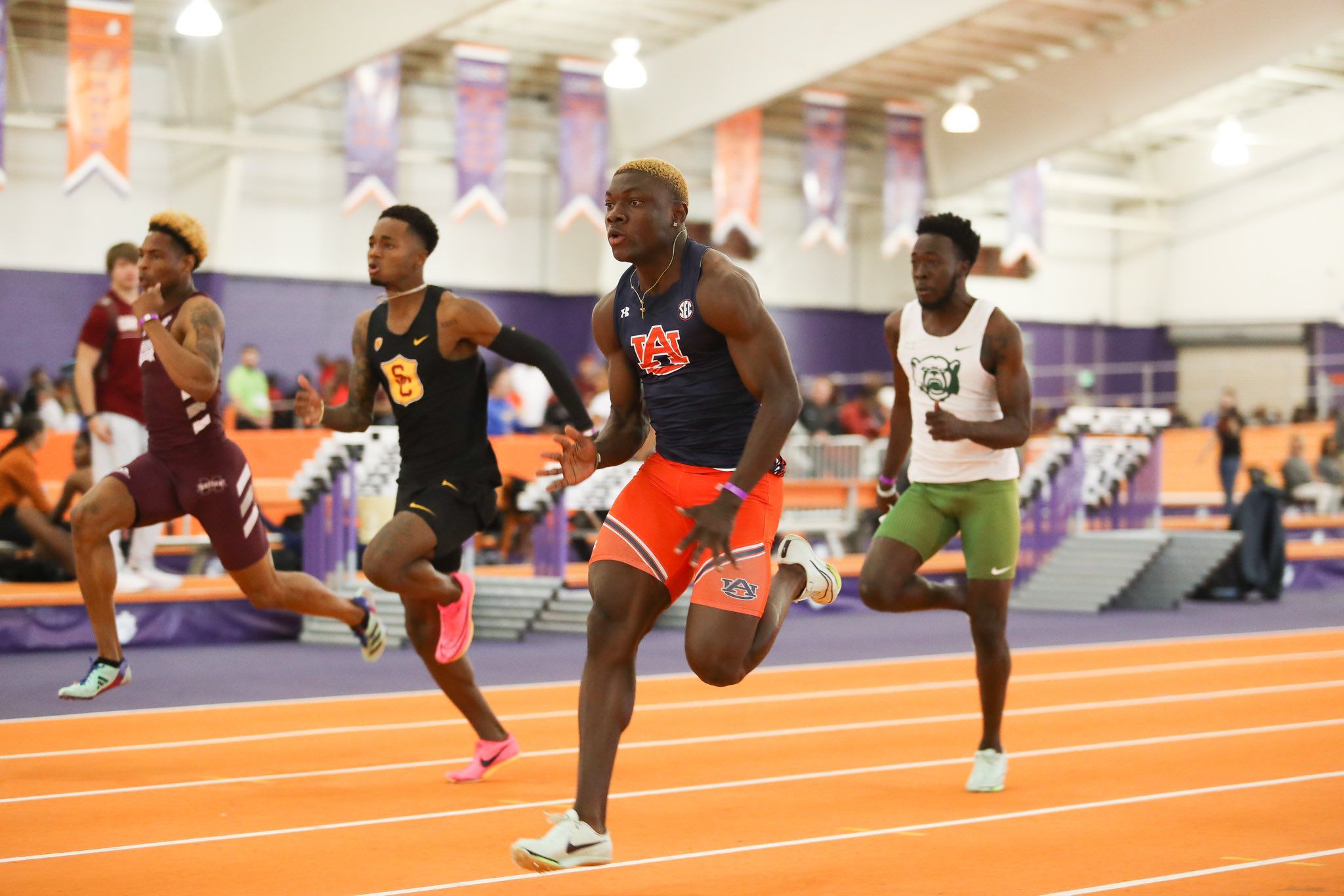 Women's 200m - Ofili smashed her previous NR of 22.46s with a new 22.36s last month, which also stands as the African Record (AR).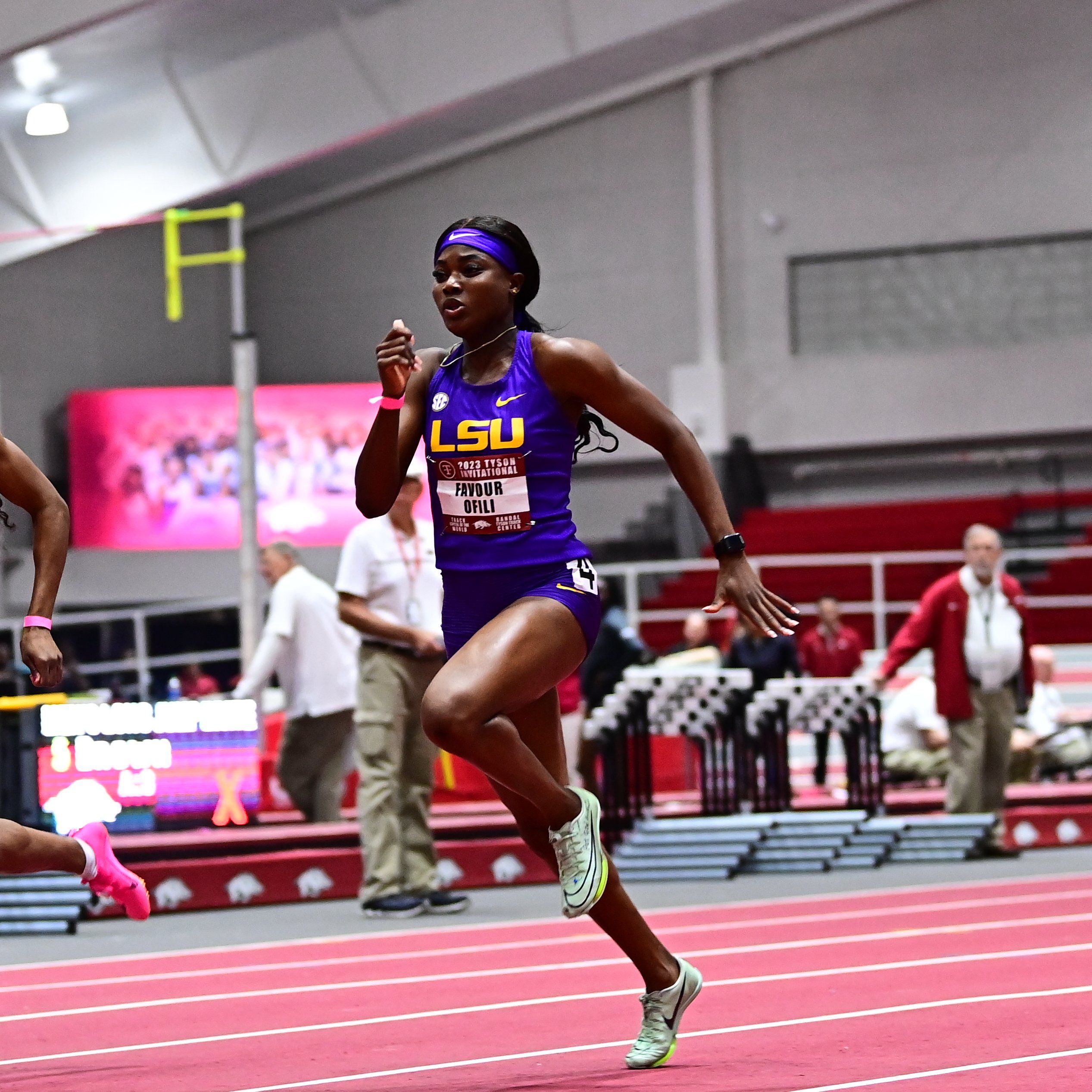 With the new challenge posed by Julien Alfred, who ran 22.26s two weeks ago, the Louisiana State University (LSU) poster girl may not only smash her NR but also break the collegiate record of 22.09s.
Men's 400m - Ezekiel Nathaniel stormed to the Nigerian history books of 400m records at the BIG 12 Indoor Championships, blazing to a massive PB of 45.77s, making him the third fastest in Nigerian history behind late Sunday Bada's African Record (AR) of 45.51s and Kunle Fasasi's 45.57s.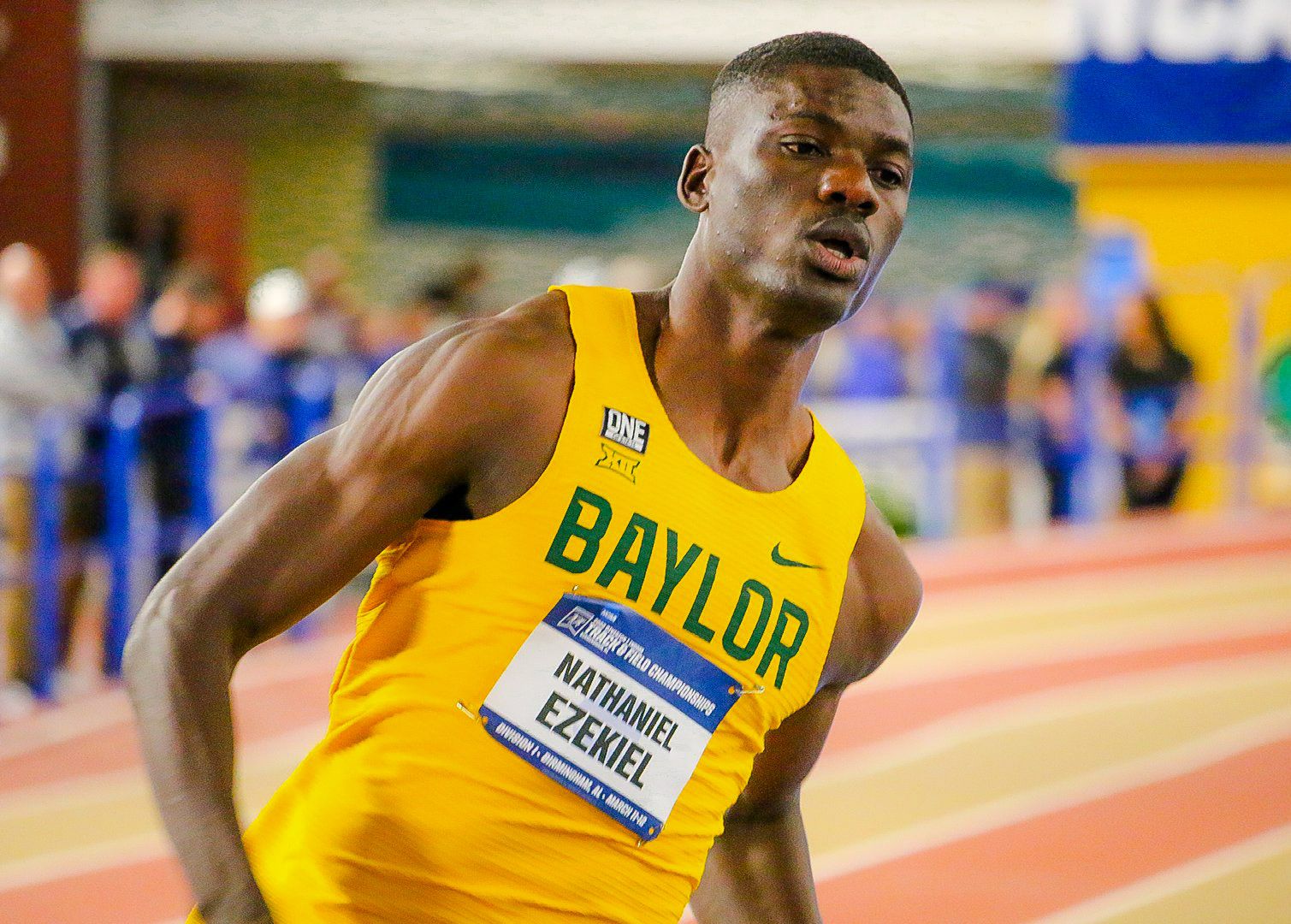 The Baylor University sophomore student has the talent to take down Bada's record and become the fastest in African history.
Women's 60m - Rosemary Chukwuma has clocked an outstanding 7.09s this season. If she can chase and close down Alfred to the finish line, the Texas Tech standout athlete won't only be living with a medal but erasing Charity Opara and Chioma Ajunwa's joint NR of 7.02s set in 1997.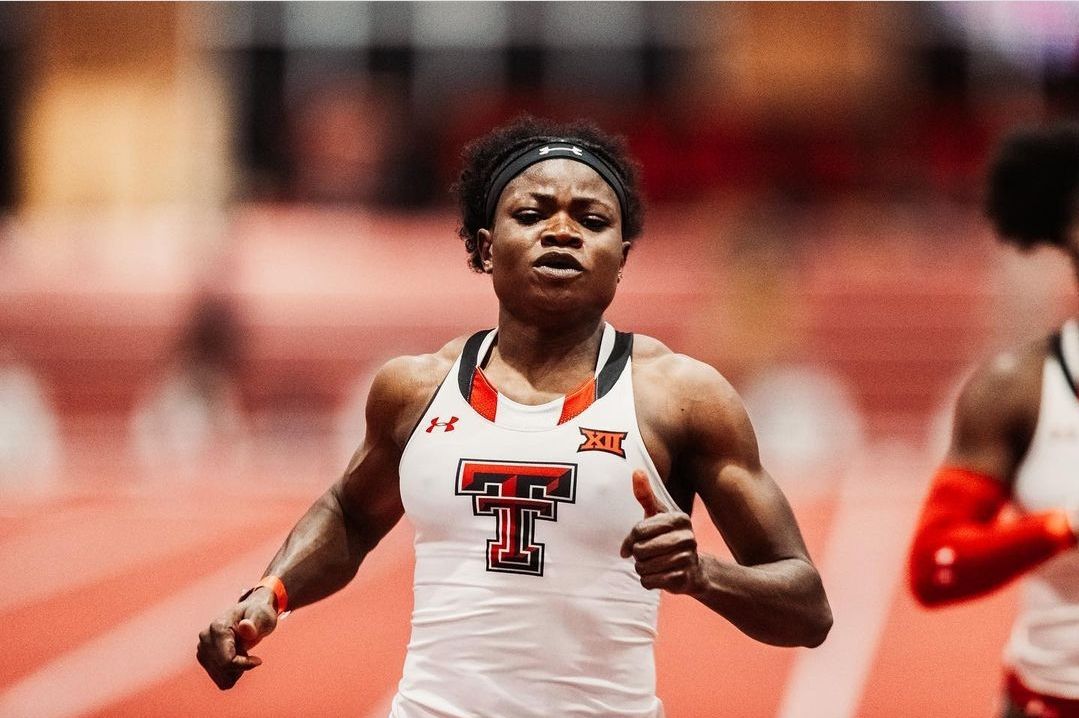 Ofili also has a shot at this as she can be very unpredictable and spring up a surprise.