Kenya's Edwin Kibet Koech reclaimed the 2023 Access Bank Lagos City Marathon for his country, defeating Ethiopia's Tafa Dekebe.
On his debut at the Access Bank Lagos City Marathon, Kenya's Edwin Kibet Koech won the men's international event clocking 2:14:06, going home with the winning price of $50,000.
The 27-year-old overcame the late surge of Ethiopia's Gaddisa Tafa Dekebe, who clocked a Personal Best (PB) of 2:14:54 to win $40000, while Bernard Sang, also from Kenya, finished third in 2:17:14 with the cash prize of $30000.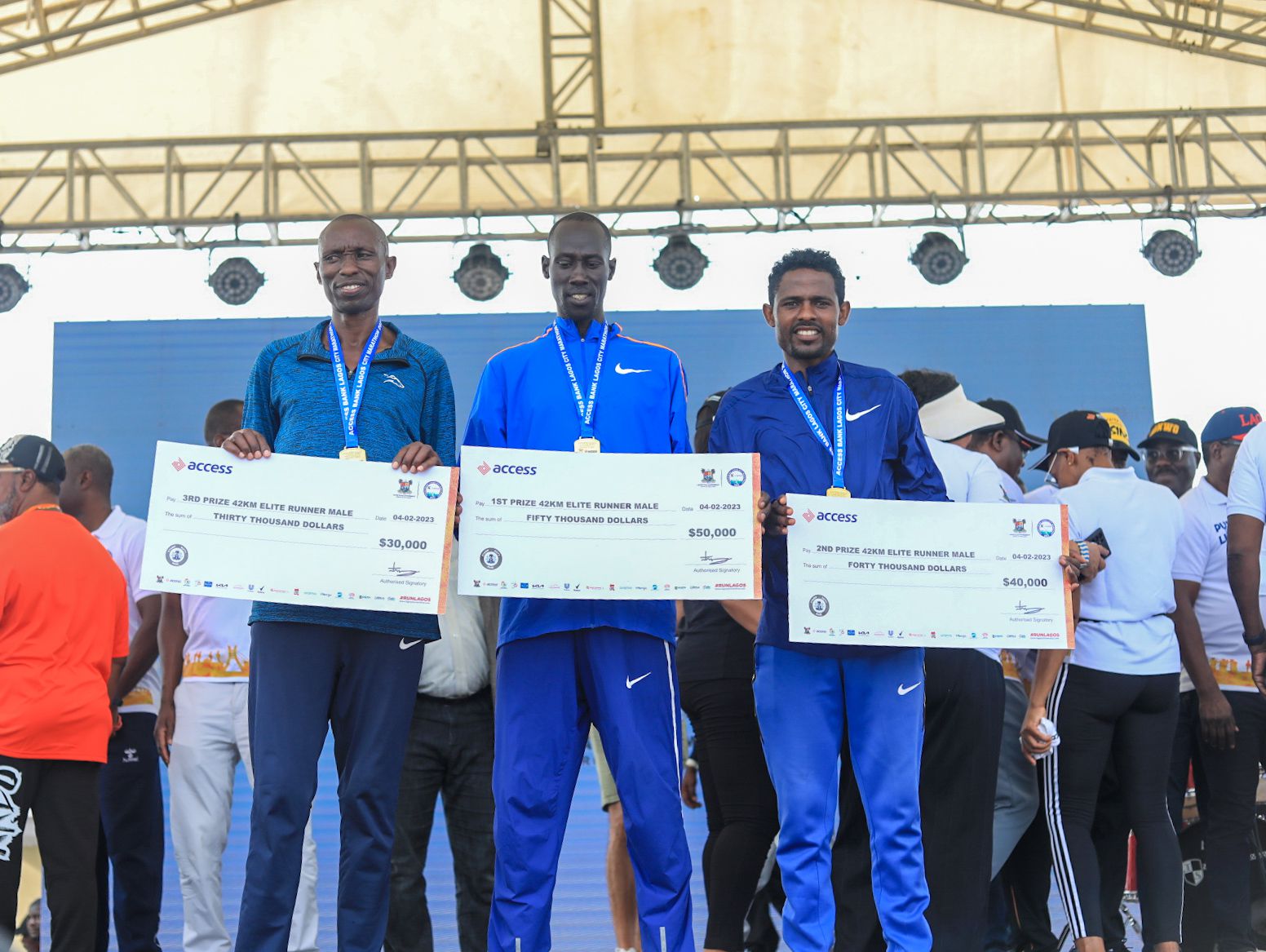 In his post-race interview, Kibet Koech talked about how the Kenyan weather is very different from Nigeria.
"Kenya and Nigeria is different. The humidity is very high here in Nigeria, so I tried to run my best and beat the time, to be able to win the race."
On winning the race: "I feel very proud, I feel very good. Maybe next year you can phone me again and I will come," he concluded.
Although, Kibet Koech's winning time was slower than last year's winner Deresa Gelata (Ethiopia) time of 2:11:58, however, it is the third fastest in the history of the Lagos Marathon, behind Kenya's David Barmasai's course record of 2:10:23 set in 2020.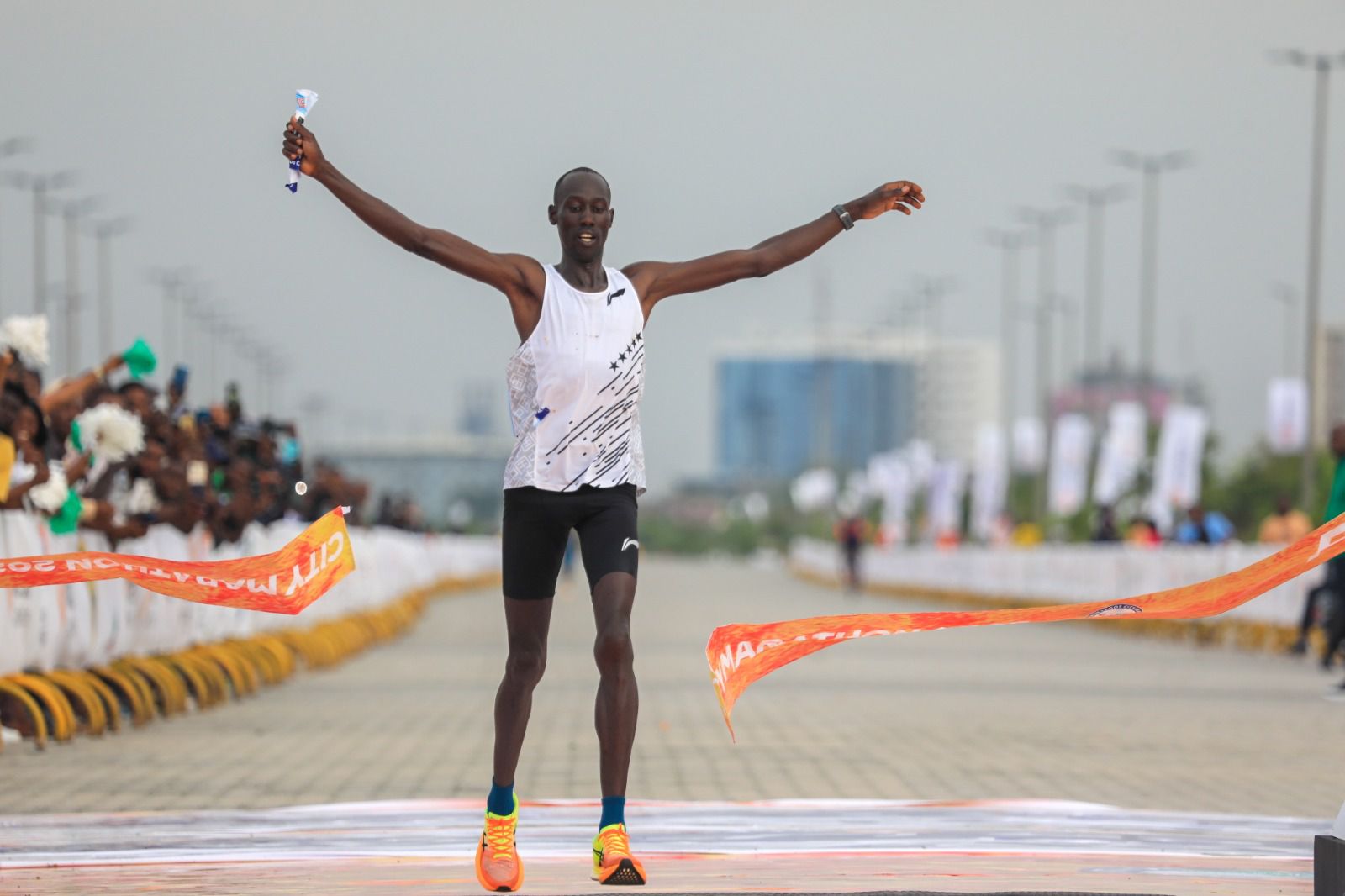 Before the Access Bank Lagos Marathon, Kibet Koech had never competed in a full marathon and was a two-time World Cross Country Championships finalist. His main events are the long distance events, 3000m steeplechase and the half-marathon.
Dekebe, who won the silver medal, was making his second career marathon appearance in Lagos. His first marathon debut was in December 2022 in Tunis, where he ran a then PB of 2:15:24 before breaking it in Lagos.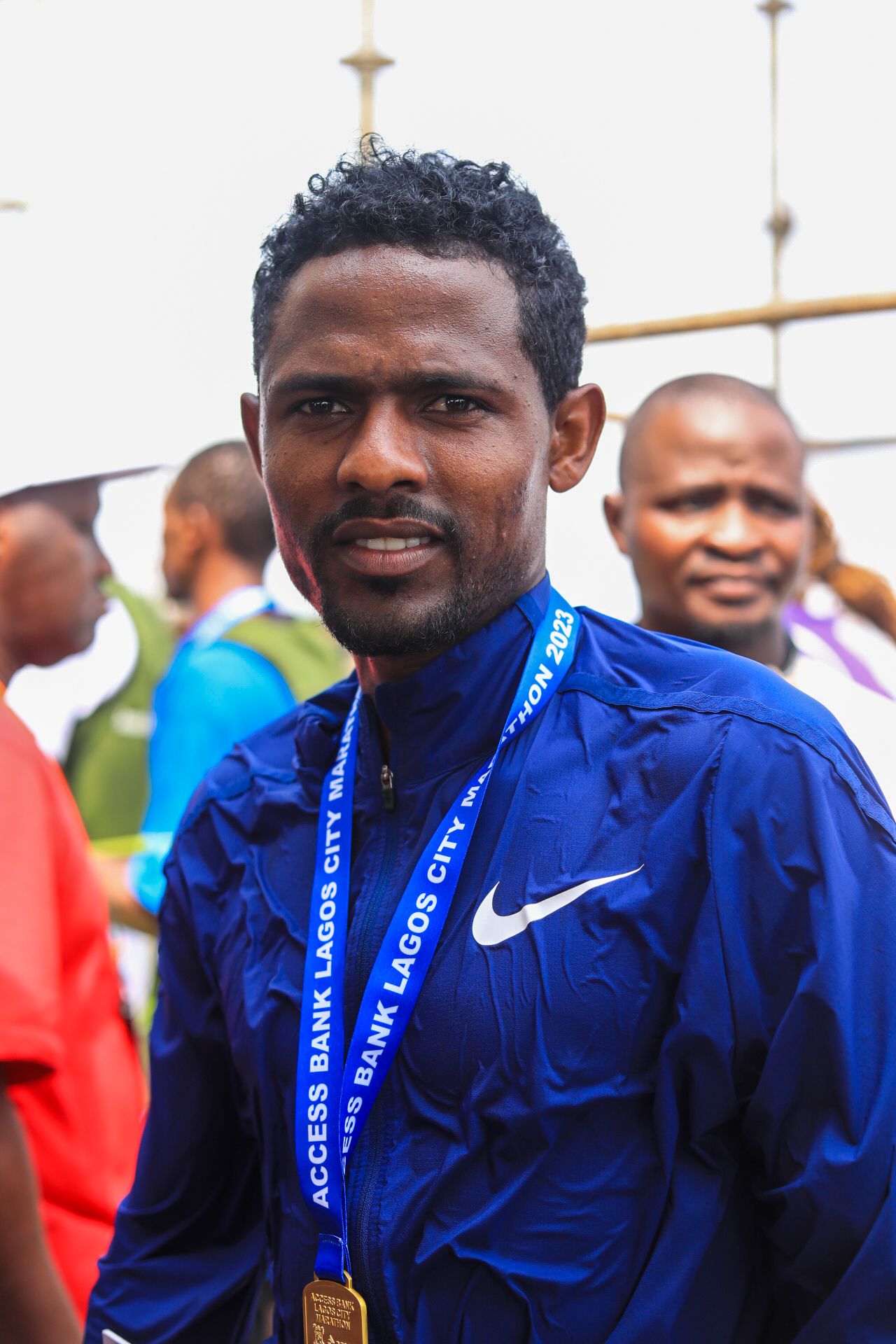 While Sang, the most experienced among the medallists, placed seventh at the Istanbul Marathon in November last year. He has a marathon PB of 2:10:59 clocked in 2021.